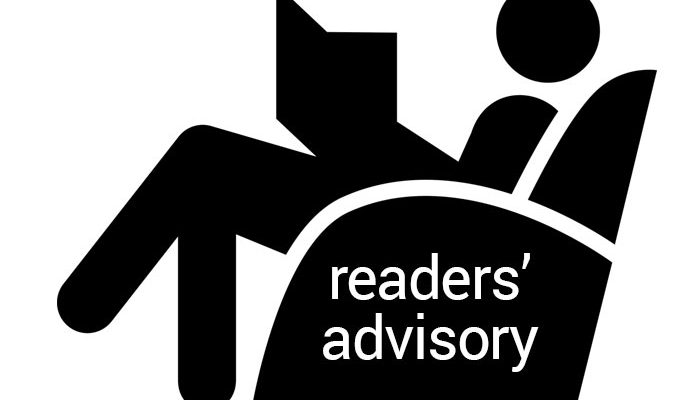 Investing in RA: Skill-Building Strategies
It's one of the skills all library staff should know, but few are truly comfortable with: readers' advisory. What do you do when a library visitor says, "I'm looking for a good book to read; can you help me?" To help develop readers' advisory skills and make the task a little less daunting, this year's RA in a Day conference focused on the power of continuous RA training and how library staff can better serve their customers.
Training Your Readers' Advisors
Members of both urban and rural libraries, including the Toronto Public Library, Mississauga Public Library, the County of Lennox and Addington Libraries, and Haliburton Public Library, discussed readers' advisory training at their systems. There's a sense that reference is often more important than readers' advisory, but as Bessie Sullivan from Haliburton pointed out, a library's main product is books, so why wouldn't library staff push them to customers? People are "using the library for recreational purposes, not research," commented Catherine Cole of the County of L&A, "so invest in that and be open, not judgemental."
As well as providing ongoing training at all four systems, many are hiring staff based on their customer service and listening skills. There's "something very human about RA that Google can't replace," says Diana Krawczyk of Mississauga, and unlike reference, where staff try to give the "right answer, RA moves toward possibilities. RA values the conversation," explains Mary-Beth Arima from TPL. To ensure staff are aware of publishing trends and able to answer those difficult RA questions, each library system provides regular staff training, whether developed in-house or by sending staff to sessions such as RA in a Day or those offered by SOLS.
One of the more difficult aspects of training is making sure every staff member receives it. All four systems use social media, newsletters, and their websites to provide their staff with up-to-date information on new titles and trends, and many libraries offer video tutorials and blogs where staff can do training online. Ultimately, it's important to make sure staff take ownership of the skill and recognize the positive personal connections that RA builds between libraries and customers.
The Power of Reading
Book clubs can be a great way to introduce readers to new titles they may not have been inclined to pick up on their own. Ann Walmsley, an award-winning journalist and author of The Prison Book Club, remembers being asked to run a book club at the Collins Bay Institution in Kingston, Ontario, and being unsure of how useful it would be. To her surprise, men at the prison were very welcoming and eager to participate.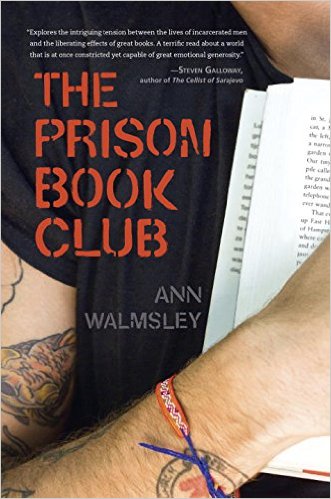 She became impressed with comments they made about each book because they related to them in terms of their own lives and experiences. When looking for suggestions, the members would request inspiring or uplifting stories, reading titles ranging from Angela's Ashes to The Guernsey Literary and Potato Peel Pie Society. Finding interesting books and later discussing them gave them something positive to look forward to each month, removing them from the isolation they felt being in the prison.
A Thrilling Read
Shari Lapeña, author of the new domestic thriller The Couple Next Door, discussed her move from writing literary fiction to thrillers. Nominated for the Stephen Leacock Medal for Humour in 2011, Lapeña has always wanted to write thrillers, but didn't know where to start.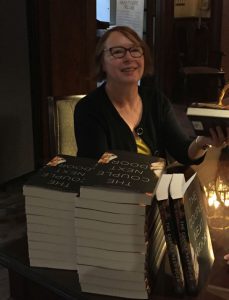 "Plot is so important … so you have to have airtight plotting and pacing," she says. Lapeña is working on her next book, another thriller, titled A Stranger in the House.
Listening is Key
There have long been comparisons between bookstores and libraries, but one thing they have in common is promoting good books. Mirroring what the librarian panel suggested earlier in the day, all members of the booksellers' panel agreed that passion, attitude, and a desire to read are crucial elements to success. Nancy Frater from BookLore in Orangeville mentioned that staff will often read ARCs and then record their thoughts in a binder for other staff to refer to later.
"Listening [to your customer] is key, number one," says Ben McNally from Ben McNally Books in Toronto, when determining which book might be the one that will suit their needs. Staff learn to build long-term relationships with their customers, and while passive RA such as shelf-talkers can be very useful, says Chuck Erion, formerly from Wordsworth Books in Waterloo, asking customers questions and taking them to the bookshelves is what gives the job meaning.
Jennifer Green is a Collection Development Librarian at the Oshawa Public Libraries. She currently sits on the OPLA's Readers' Advisory Committee and the Loan Stars Steering Committee.