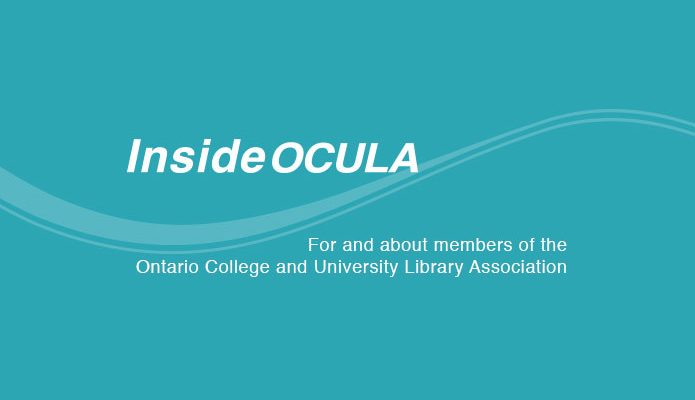 InsideOCULA Newsletter: November 2015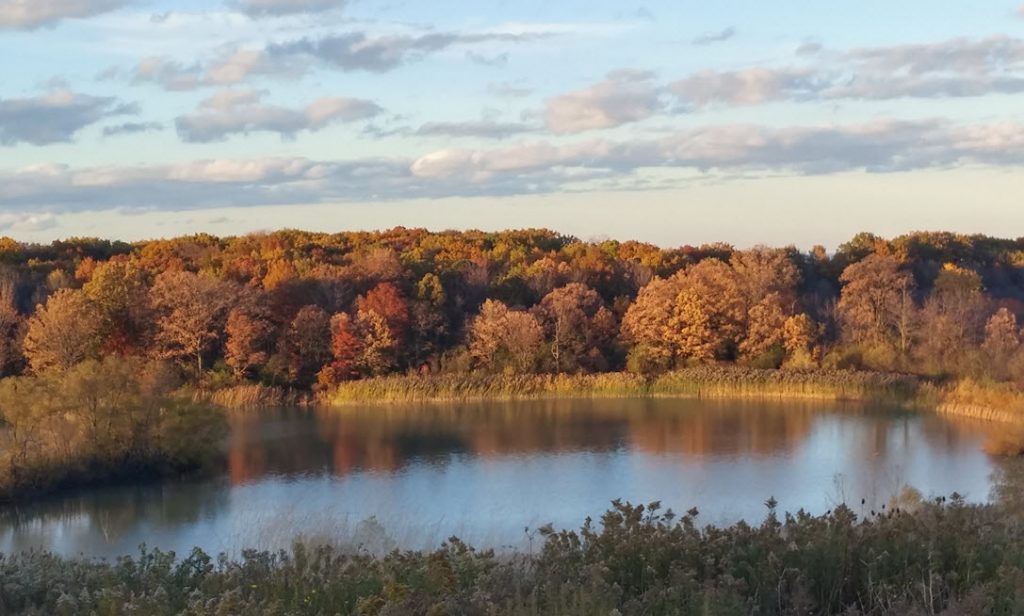 It's very strange to work on an issue of InsideOCULA without my editorial companion, Jenaya Webb. Jenaya and I joined the newsletter team in June 2012, under the dynamic leadership of then-Editor-in-Chief, Martha Attridge Bufton. Together with Martha and Carey Toane, we collaborated on what seemed a Herculean transformation of the newsletter from PDF to web-based magazine. Carey – whose talents are also missed – moved on and the three of us carried on through another massive migration: this time, to join the new OLA publication, OpenShelf.
Throughout all these changes and challenges, all of us could depend on Jenaya to be hard-working, enthusiastic, unfailingly positive and full of great ideas. I've also benefited from her keen sense of diplomacy a few times. She has contributed so much to the development of InsideOCULA – its design, content, strategy and vision benefited greatly from her editorial and aesthetic skills. And then there's the tremendous dedication required by our relentless deadlines.
When Martha finished her term as Editor-in-Chief, Jenaya and I decided we could forge on by sharing the role of Co-Editor-in-Chief. Jenaya has now moved on to new challenges, but I wanted to take this occasion to publicly acknowledge all her hard work. Thank you, Jenaya!
Moving on, our InsideOCULA team – myself as Editor-in-Chief, Graeme Campbell as Deputy Editor, and Michel Castagné as Junior Editor – will continue striving to produce the best possible newsletter exploring activities and achievements at academic libraries in Ontario.
I'm particularly excited about this November issue, which highlights library workers involved in technology, social media, Open Access – and intercontinental travel.
In Exchanging Aussie Sun for Canuck Deep Freeze, Jennifer Thomas explores the highs – and chilly lows – of a librarian job exchange between the Queensland University of Technology and Ryerson University.
At Seneca Libraries, uptake of digital literacy training and creative spaces is huge: find out more in The Library Does That?
In Adventures in Social Media, librarians at the University of Guelph offer strategies for using data and user-oriented content to maximize Likes, reTweets and Pins.
And finally, Open for Collaboration explores Open Access Week activities at OCAD, where Chris Landry's scholarly communication position is supported by OCULA's  New Librarian Residency Award.
Enjoy!
Elizabeth Yates is Editor-in-Chief of InsideOCULA and Head, Liaison Services (Acting)/Scholarly Communication Librarian at Brock University. She can be reached at eyates[at]brocku.ca