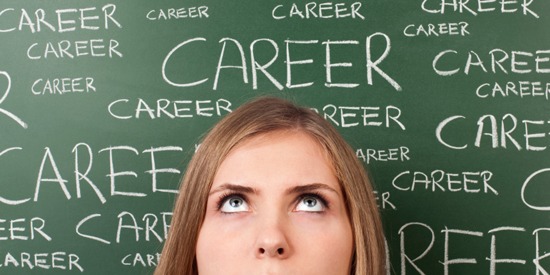 New Librarian Residency Award: OCULA president's message
Last month Open Shelf published a special issue on the New Librarians' Symposium at Ryerson University last June. In July, InsideOCULA published an issue focused on job searching for academic librarians. On the coattails of these discussions, I'd like to commit this issue's President's Message to OCULA's New Librarian Residency Award (NLRA).  New librarians and academic library staff alike will want to read this.
Since 2009, the OLA Board of Directors has graciously granted funding of the OCULA New Librarian Residency Award six times. The popularity of this award has grown exponentially with each time it has been awarded. Each contract position that has been created with this award has successively received more applications than the last. It's no secret that academic libraries are struggling to attain funding for new positions and that new librarians are hungry for experience in an oversaturated job market.
How does it work?
The NLRA is an award of $20,000 that any college or university library can apply for. An OCULA committee selects the successful library and the library posts the position and solicits applications from new grads.
A new grad from an Ontario library program gets a one-year contract! Achievement unlocked: career kickstarted.
Who benefits?
The library in receipt of the NLRA is afforded an opportunity to create a new position, which in turn, contributes to the growth of the library and its services. It may also help the library present an evidence-based proposal to create a new permanent position.
The new librarian resident gets a full year of full-time, paid experience in an academic library. They are an ex-officio member of OCULA council and as such participate in council meetings and the various activities associated with OCULA in addition to their workplace responsibilities in their position.
OCULA enjoys the benefit of an enthusiastic council member who can offer a fresh perspective in important discussions about academic libraries.
Why is it important?
In the past This award has led to full-time permanent employment for several some  recipients. It helps libraries support their requests to add permanent positions to their librarian complement and helps new grads get the employment skills experience and networking experience they need to propel their careers.
What can you do?
OCULA wants to offer this award consistently and independently of funding from the OLA Board. We will officially launch our fundraising campaign at SuperConference, so please join us at our annual general meeting on Feb. 2 at 5:15 pm to learn more about how you can help!
Denise Smith is an Education Liaison Librarian at McMaster University's Health Sciences Library. She is also OCULA President and has a seat on the IFLA Information Literacy Standing Committee. Denise can be contacted at dsmith [at] mcmaster.ca and @DeniseSmith85.