Fall 2013 Conference: Start-up Library gets rave reviews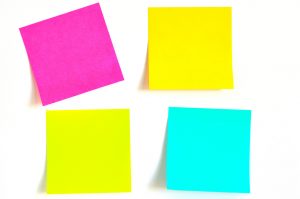 M.J. D'Elia came to Ottawa on October 25 and challenged a diverse group of Ontario library staff to "start-up" their creative juices and think differently about their work. Lego and sticky notes were just two of the tools M.J. used to get participants inspired, energized and ready to make entrepreneurial thinking a habitual part of their practice and profession.
Here's a sample of some of the reactions to a fun-filled and thought-provoking day:
The start-up library workshop was probably the best and most engaging workshop I have ever attended.  The sticky note brainstorming was genius!
Lara Andrews
Librarian, Military History Research Centre
Canadian War Museum
Bibliothécaire, Centre de recherche sur l'histoire militaire
Musée Canadien de la guerre
For me, the workshop was highly inspiring, interactive and engaging! #greatlibstuff
Cecilia Tellis
Management Librarian
University of Ottawa
L'Université d'Ottawa
(currently on educational leave until March 2014)
Lego blocks, post-it notes, markers and story cubes: an inspiring and energizing workshop that got me thinking creatively about "problems" in the Library, and finding solutions I might never have considered.
Monique Flaccavento
Public Services and Instructional Librarian
Ontario Institute for Studies in Education (OISE)
I'd like to steal a phrase from the workshop: "fun is not counterproductive to work."
Sherry Lalonde
Public Service Assistant, Reference and Information Services
Ottawa Public Library
Martha Attridge Bufton, Editor, InsideOCULA. She can be reached at martha.attridgebufton [at] carleton.ca.