Interview: Peter Duerr "sees pink" in fight to stop bullying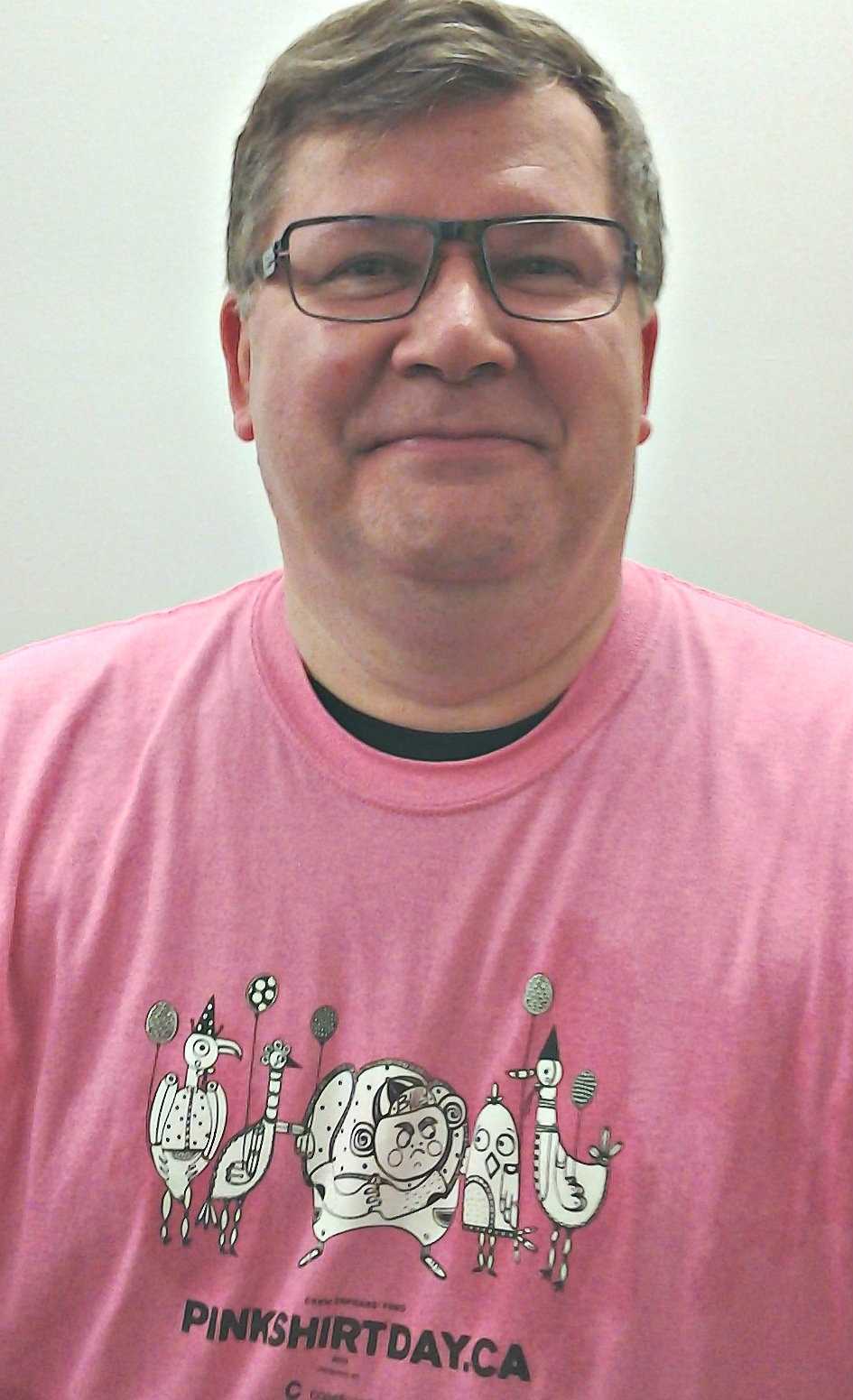 Peter Duerr is a Research and Instruction Librarian at York University's Scott Library. Typically, his sartorial style at OCULA council meetings could be described as tasteful and discreet, so when he appeared in February in bright pink it was cause for an impromptu interview. 
Q. Peter, you're an OCULA Councillor-at-Large. Why were you wearing a flashy t-shirt at the last OCULA council meeting?
A. On February 26, I resembled a walking cupcake because I had on a brilliant pink t-shirt in support of Anti-Bullying Day a.k.a. Pink Shirt Day.
Q. What is Pink Shirt Day?
A. Pink Shirt Day began in Canada in 2007 when high school students in Nova Scotia organized an event for a classmate suffering harassment.
Q. What's been the uptake on the day and these concerns about bullying?
A. Since the first Pink Shirt Day seven years ago, the day's observance among Canadians has mushroomed and both federal and provincial governments have responded with programs and legislation. In response to the seriousness and pervasiveness of bullying, in 2014 the federal government launched a comprehensive public awareness campaign. While not yet passed into law, the Ontario government has proposed legislation to combat bullying.
Q. Where did you get your shirt?
A. Many groups have organized around this issue and I got my neon bright garment from Vancouver-based PinkShirtDay.ca, which also produced the following public awareness video.
Q. Last thoughts?
A. Hope other OCULA members can sport pink next year and support the cause!