Measuring research impact for social sciences & humanities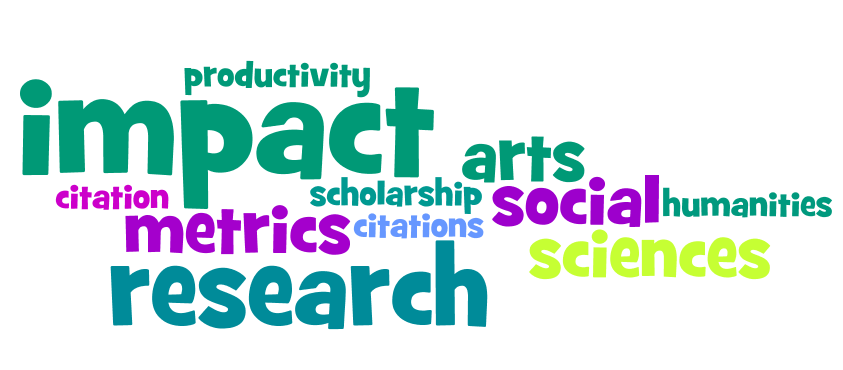 If your researcher population is like ours, you may be encountering a small but steady increase in the number of questions from faculty in the arts, humanities and social sciences who are interested in learning how to demonstrate the impact of their research.  Perhaps the unending comparison with their science colleagues is wearing them down or perhaps it is the slow shift to the digital, but regardless of the catalyst, interest seems to be rising.
The standard measures of research impact used in the sciences are much less effective for the social science and humanities researcher.  OCULA's Information Brief on Impact Metrics describes these metrics in greater detail.  In general, they report impact at the article, author and journal levels.  But the true effectiveness of any established research metrics depends on whether their field of research and/or format of scholarly communication is adequately covered by the three principal providers of these metrics: Thomson Reuters (Journal Citation Reports), Elsevier (Scopus) and Google (Google Scholar).
It is challenging for those in the social sciences to find adequate coverage of their publications for several reasons: they may publish in non-English publications not covered by those metrics; coverage is typically more robust for STEM (science, technology, engineering, mathematics) disciplines, and, until recently, books were not well-represented by those three major providers.  In the arts and humanities, meanwhile, research output may be as diverse as an exhibition catalogue, a film or a script. This variety in publication type makes the possibility of finding meaningful, robust and accepted measures of impact exceptionally difficult.
There have been ongoing debates about the weaknesses of the favoured metrics used by many institutions and granting agencies. A burgeoning alternative to potentially alleviate this problem is to use altmetrics. If you are interested, the CARL document on this subject is a good introduction.
The role of the library in the provision of information and support for metrics is an interesting one, especially with the current push for more diverse and representative metrics for disciplines beyond the traditional sciences. It is a great time to start investigating as we determine what, if any, role librarians should play in supporting our faculty in assessing their own research impact.
OCULA Information Briefs
Want to learn more about impact metrics for the social sciences and humanities? Mindy has written an OCULA Information Brief on metrics, which is one in a series of briefs written by OCULA members for OCULA members. Check out the
complete list
. Please contact 
Jack Young
, Councillor-at-Large, for how to submit your own brief on a topic of interest to college and university library staff.
Pam King, Scholarly Communication Librarian, University of Toronto Mississauga Library.
Mindy Thuna, Science Librarian, University of Toronto Mississauga Library. Mindy can be contacted at mindy.thuna[at]utoronto.ca.