OCULA 2014 Lifetime Achievement Award Winner: Mary Ann Mavrinac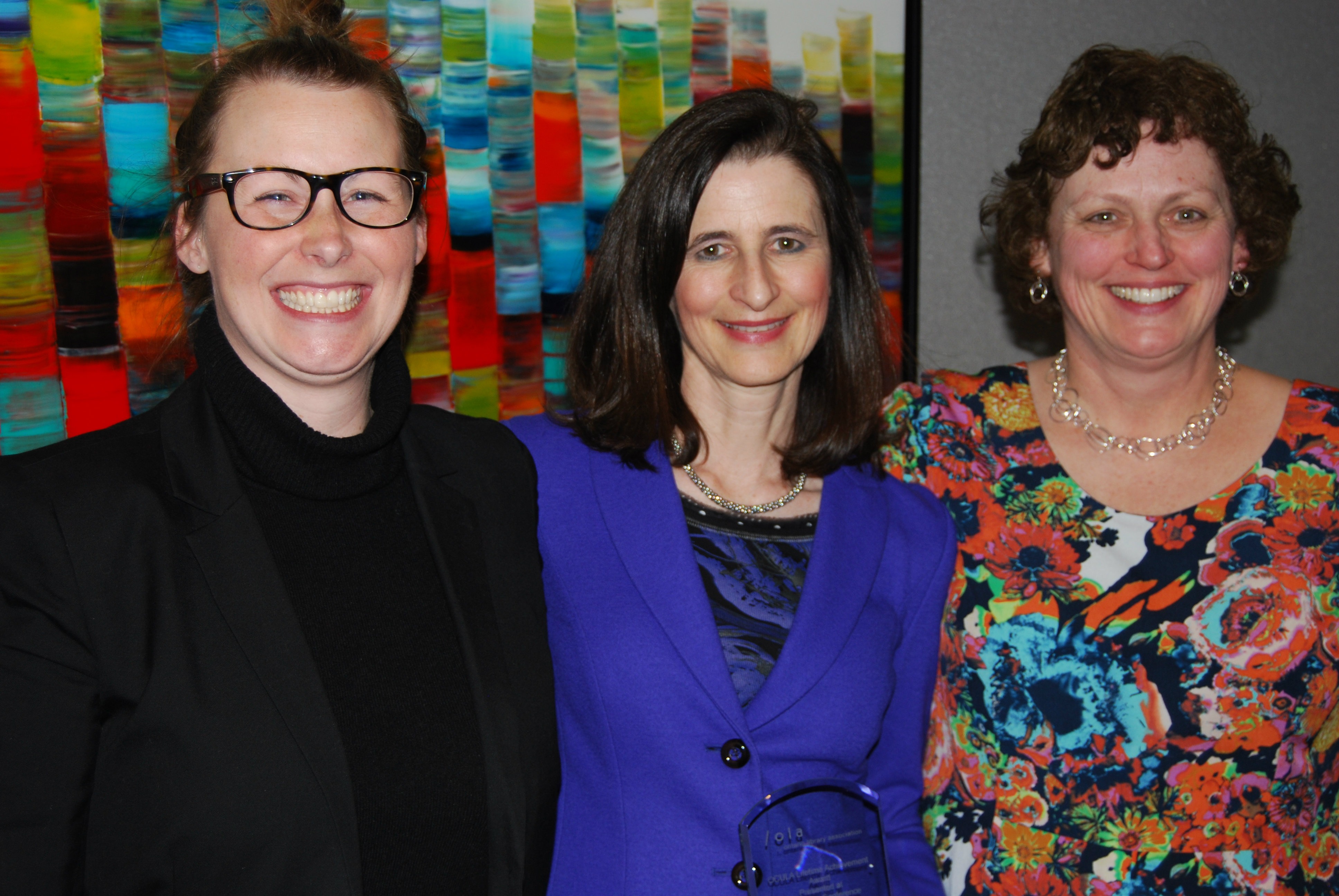 OCULA's 2014 Lifetime Achievement Award winner is Mary Ann Mavrinac, Vice Provost, University of Rochester. Lorna E. Rourke, a librarian at St. Jerome's University in Waterloo, delivered the following tribute to Mary Ann at the OCULA annual general meeting, held at the OLA Super Conference in January.
"Mary Ann Mavrinac has had an outstanding career, which began at the D. B. Weldon Library at the University of Western Ontario. There she worked as a reference librarian, head of reference, and then head of the Weldon Library.  She then became the chief librarian at the University of Toronto at Mississauga (UTM), where she oversaw the building of an award-winning campus library, and in 2012 she moved to the University of Rochester, assuming the role of Vice Provost and Andrew H. and Janet Dayton Neilly Dean of the River Campus Libraries.
In reviewing the criteria for this award, I found myself double checking the list of the previous winners—it seemed impossible that Mary Ann had not already won the award, based on her amazing list of accomplishments.
Among the extensive list of her service to library organizations, Mary Ann has volunteered as Vice-Chair of the London Public Library Board, an ARL Fellow, OCULA Councillor, and President of the Ontario Library Association (OLA), and was recently elected to the board of directors of the Association of Research Libraries. She spearheaded the OLA's Annual Institute on the Library as Place, serving as its first Chair and continuing on the Board and Steering Committee.
She has an enviable record of scholarship, presentations, and publication in the areas of leadership, library design, change, mentorship, open access, and the future of libraries.
Most recently, she contributed a chapter to Joe Jane's book, Library 2020: today's leading visionaries describe tomorrow's library, and co-authored a book with Kim Stymest called Pay it forward: mentoring new professionals.  In addition, she recently completed her Doctorate in Educational Leadership and Change at Fielding Graduate University.
In the area of planning and implementing for libraries, one of Mary Ann's most impressive accomplishments is to have overseen the design and construction of the 108,000 square foot, 34 million dollar Hazel McCallion Academic Learning Centre at UTM. This exceptional library has won dozens of awards for its innovation, interior design, and focus on student space.
The final category required for this award is mentoring and serving as a role model.  Mary Ann's work in this area is well known and demonstrated by her recent book on mentoring as well as by the testimonies of many library students and librarians she has supported throughout her career.  Kim Stymest, in her letter of support for this nomination, commented:  'I had been paired with Mary Ann [at FIS] for a resume critique … I knew that I had been paired with someone formidable.  What I had not yet realized was how generous, insightful, and inspiring Mary Ann would be to me.'
Above all of her accomplishments as a librarian, scholar, and leader in our profession, and, to me, just as important as all her professional achievements, is Mary Ann's generosity and kindness, which I have experienced throughout the 30 years I have been proud to call her my colleague and friend."