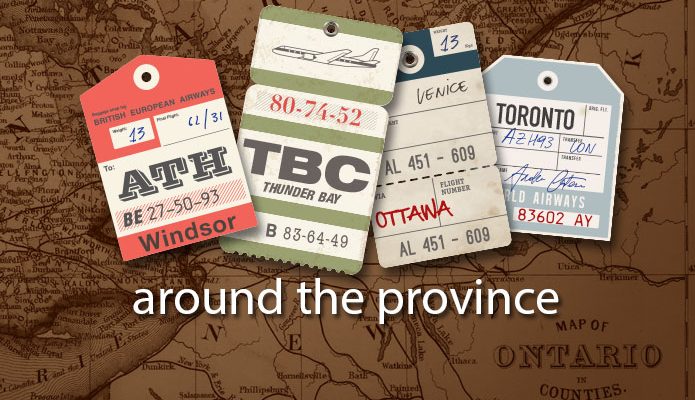 Helping Researchers Manage, Preserve and Promote Their Data
Data is a hot topic for researchers, judging by the positive reaction to case studies and practical topics related to data management presented during the second annual Data Day event at Queen's University Library on May 11.
Feedback for the 2015 event shows that 92 per cent of participants would return for future versions of Data Day: Managing Queen's University Research Data, which is organized by Queen's Library, the Vice-Principal Research Portfolio and Information Technology Services. The Data Day program allows us to raise awareness of the services Queen's offers researchers to help manage their data and make it accessible to and reusable by the wider research community.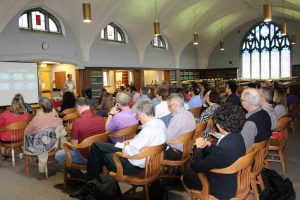 With expanding initiatives at the local, provincial and national levels, support at Queen's is moving from promoting awareness to training and services in support of data management. Data are generated and used across a variety of research disciplines and the Data Day program, attendees and organizing committee reflect that broad scope.
Last spring our first Data Day was well received by presenters and participants alike. We distributed feedback forms and the 2015 program was crafted in response to what we heard.  Case studies of data management experiences were extremely popular in 2014 and most respondents asked us to increase the number of practical sessions.
This year our case studies depicted data management from four perspectives:
The Queen's University Biological Station
Environmental Studies (waste management)
Digital humanities (F. R. Scott anthology)
The Centre for Health Science and Policy Research
Collectively, these presentations gave a clear sense of shared issues related to planning and management.  They also showed how diverse research data management needs can be, based on issues such as data formats and standards.
Following the case study presentations, we offered four concurrent sessions on practical topics:
Writing Data Management Plans
Mapping Geospatial Data and Visualization
Computer Security: Protecting your Research Data
Data Citation, Attribution and Impact
We closed our event with a keynote titled "Biggish Data" delivered by Don Aldridge, IBM Canada Research Executive and Senior Advisor to the Vice-Principal (Research).
We gave ample time throughout the day for participants to ask questions of presenters, service providers and especially of one another. The conversations were lively and many have continued in the weeks since the event.  The full agenda and many of the presentations are available on the Data Day 2015 program page.
We are just now receiving feedback on the 2015 event and will study participants' suggestions and start planning for 2016.
Sharon Murphy is the Head of the Academic Services Division at Queen's University Library.