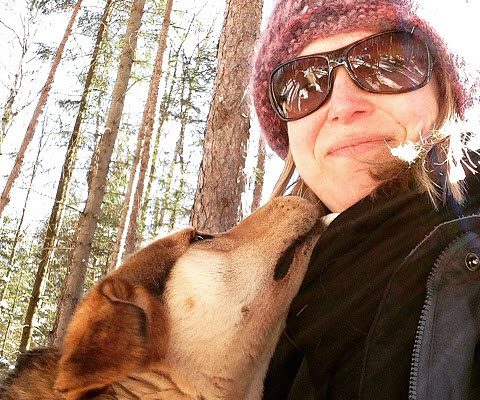 Exchanging Aussie Sun for Canuck Deep Freeze
Since January 2015, I've been living and working in Toronto on a one-year exchange as a Liaison Librarian at Ryerson University. Back in my hometown of Brisbane, Australia, my two Ryerson exchange buddies, Trina and Naomi, have each undertaken six months in my role as Liaison Librarian with the Queensland University of Technology (QUT). As we approach the end of 2015 I am wrapping up my time at Ryerson while Naomi wraps up her time at QUT.
I initiated this exchange as I was ready for a professional and personal challenge. Several of my QUT colleagues have done similar exchanges in the past and it seemed like a terrific way of experiencing a new country without the pressure of finding a job and a place to live (as we also exchange houses and cars). Long story short, QUT approved my request for an exchange, Ryerson responded to my proposal and after 18 months of sorting out finer details and paperwork, I arrived. It's incredible to think that the year is nearly complete.
The major difference for me has been the weather! To experience an arctic deep freeze was a shock to the system for someone from the subtropics. But a colleague gave me the good advice that "there is no such thing as bad weather, just bad gear", which I took on board, bundled up, and got on with life in a polar vortex which is in fact, charming.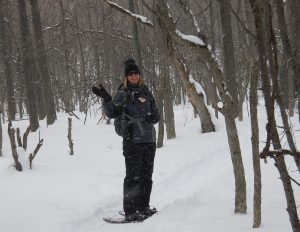 There are many similarities and differences between Ryerson and QUT. Both have a technological history and focus and are similar in size and in the courses they offer. Both libraries are Millennium and Summon users, and both have enjoyed successful building projects that embrace urban master planning. These similarities have made it quite easy for me to transition into my role at Ryerson. I've been able to spend my time trying new things and exploring opportunities for information-sharing and collaboration.
For example, a point of difference is the liaison model. At Ryerson, liaison is largely an individual pursuit, where at QUT, liaison librarians work in faculty teams. Both libraries can also learn from each other's areas of expertise: Ryerson is strong in makerspaces and special collections and archives; QUT excels in research support and academic skills support.
By simply removing yourself from your environment and going somewhere new, you can gain eye-opening insights into yourself and your profession. If you are considering doing an exchange, I have three main pieces of advice:
1. Set some professional and personal goals before you go. What do you want to learn (or share) while you're away? Are there any questions to which you're looking for answers? Can you cross some things off your bucket list? Having goals will help you to focus your time.
2. Be open: accept invitations and be social. People will be curious, will ask questions and will want to get to know you. You can make some great friendships and set up relationships and partnerships for the future.
3. Be prepared to learn something new. We think we might know it all, but we don't. Keep an open mind.
I also set myself the goal of blogging about my year in Canada, a process I have enjoyed immensely.
I feel lucky to have come to Canada and especially to Ryerson, where I was made to feel welcome right from the start. It's a rare opportunity to be able to take a year out of normal life and explore a different country. I've ticked some things off my own bucket list including a road trip through the Canadian Rockies (staggering!), dogsledding in Muskoka, and a trip to Frank Lloyd Wright's Fallingwater just outside of Pittsburgh.