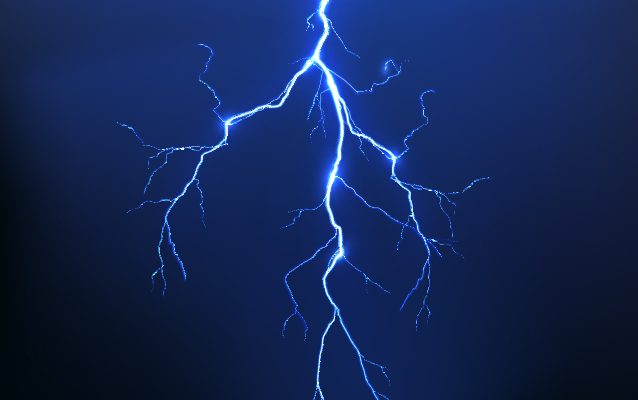 OCULA Lightning Strikes Talks 2016
The OCULA Lightning Strikes Student Award is an exciting opportunity for LIS students to participate in the annual OLA Super Conference. Each year, six LIS students go head to head in a fast-paced round of lightning talks hosted by the OCULA Vice-President.
The winner, selected by audience members at the Lightning Strikes session, is awarded an honorarium and a complimentary one-year membership for OLA and OCULA. The award promotes OLA and OCULA, but more importantly, it fosters an enthusiasm for professional activity in our future library workers.
Winner: Material Culture Studies and Librarianship – Lisa Levesque
Lisa Levesque is an MLIS student at the University of Western Ontario, to graduate in Spring, 2016. She has completed two academic library co-ops: one at the University of Western Ontario's Weldon Library, and the other at Ryerson University Library and Archives. Her academic interests include material culture studies, information literacy and librarian advocacy; her non-academic interests include tacos and guilty-pleasure reading.
Sharing Special Collections in the 21st Century – Emily Newman
Emily Newman is a graduate of Queen's University ('14) and will be finished her Masters of Information at the University of Toronto's iSchool in June.  Since making the move to the big city, Emily has worked for a number of libraries at the University of Toronto, including University College's Laidlaw Library, Gerstein Science and Information Centre and the John M. Kelly Library.  It was the Kelly Library where Emily reestablished her love for Special Collections, which she has focused most of her attention towards during her studies at the iSchool.
Instructing Outside the Box – Amelia Clarkson
Amelia Clarkson is in her second year, final semester, of a Master's of Information in Library and Information Science at U of T, and also holds a BA and MA in English Literature, from Queen's and U of T respectively. Her professional and research interests focus on academic librarianship, particularly information literacy; scholarly communication and publishing; and collaborative relationships between librarians and other members of their academic community. She currently works as a Graduate Student Library Assistant in Instruction at OISE library, and in Scholarly Communications and Copyright at the Robarts Library.
In Search of Stability: The Women's Library – Carolyn Pecoskie
Carolyn Pecoskie is a Library & Information Studies student in the Master of Information program at the University of Toronto's iSchool. She has a Bachelor of Arts & Science from McMaster University where she minored in math and wrote her senior thesis on celebrity culture. She works as an intern at U of T's Dentistry Library, as a practicum student at U of T's Scholarly Communications and Copyright Office, and did a website design and migration project for the Ontario Government Libraries Council last fall.
RADAR: A New Approach to Evaluating Information – Kevin Tanner
Born and raised in Windsor, Ontario, Kevin Tanner completed a Bachelor of Arts in English with a minor in History at the University of Windsor with a focus on the early modern era in both of those fields. Kevin is currently an MLIS candidate at Western University, and is in the second half of an 8 month co-op at the D.B. Weldon Library at Western in the Research & Instructional Services department. Kevin is passionate about teaching and learning, information literacy, the professional identity of librarians, and of course, academic libraries. In his free time, Kevin is involved in the underground music scene in Southwestern Ontario.
Digital Preservation Policies – Jessica Whyte
Jessica Whyte is an LIS student at the University of Toronto. She also works as the Digital Preservation Intern at the University of Toronto libraries, where she works with library content holders to devise practices and workflows to mitigate risks to digital content, researches digital preservation challenges and provides support to the library's Digital Preservation Policy Working Group.
Denise Smith, 2016 OCULA President, is Education Liaison Librarian at McMaster University's Health Sciences Library. Denise can be contacted at dsmith [at] mcmaster.ca