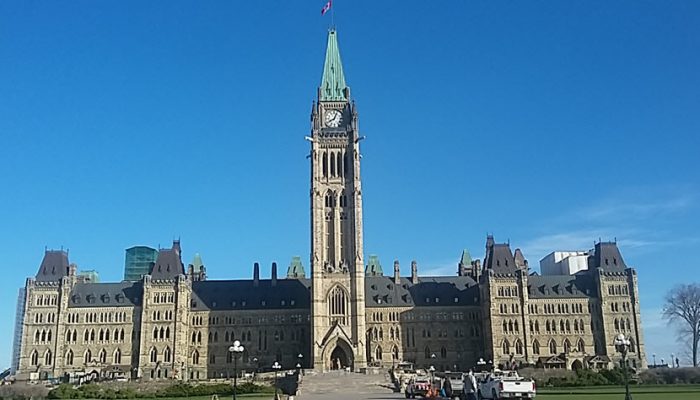 A UX Librarian Goes to Ottawa: Minimizing Censorship in Canada
Earlier in the spring, I gave testimony to the House of Commons Standing Committee on Access to Information, Privacy, and Ethics. They asked me to comment on and answer questions about planned reforms to Canada's freedom of information (FOI) law, the Access to Information Act.
Freedom of information legislation is a topic I have had expertise in for several years. As a user experience librarian at Wilfrid Laurier University, the question of how to make freedom of information legislation more user-friendly connects with my professional interests.
The House of Commons committee was gathering testimony as part of a larger plan to make the federal government more open.  Other witnesses included the Swedish ambassador to Canada, lawyers, public-interest researchers, current and former information commissioners of Canada, government officials, a law professor, journalists, and directors of non-profit organizations.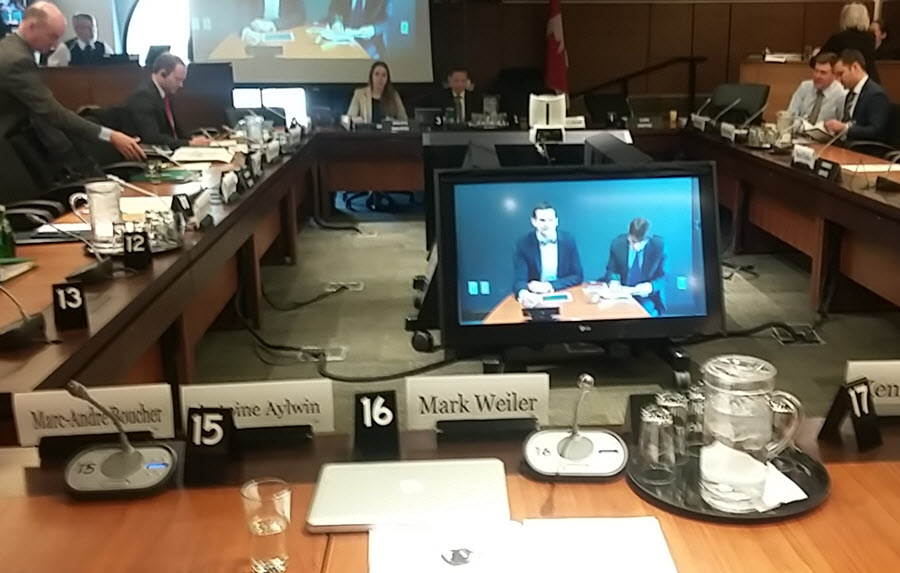 As a librarian, I highlighted our professional responsibility to the societal value of access to information.   I explained how freedom of information legislation is rooted in the European Enlightenment's efforts to abolish censorship. In 1766, not only did Sweden's parliament pass the first law that freed writers and publishers from the control of government censors, the same law removed the authority of state officials to withhold documents from the public.
This year marks the 250th anniversary of the world's first FOI law. The United Nations marked the anniversary by giving the 2016 World Press Freedom Day the theme "Access to Information and Fundamental Freedoms: This is your right!" Coincidentally, in my opening remarks, I quoted a report on censorship presented to a Swedish Parliamentary committee exactly 250th years (to the day) earlier.
However, the adoption of FOI laws by other countries is a relatively recent phenomenon. The rate of adoption in the last forty years is startling.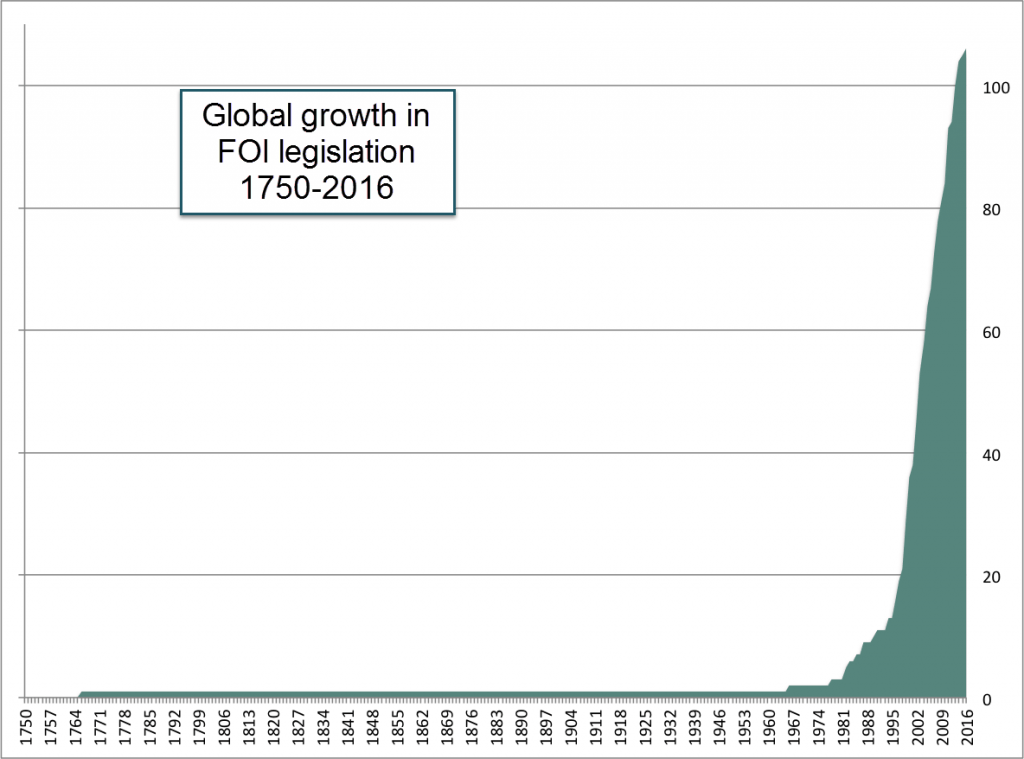 Under all FOI laws, some censorship is allowed. Governments can withhold certain classes of information if it is defined as sensitive by the law.  For example, governments might be allowed to censor the location of habitats of endangered species or details of an ongoing criminal investigation. But refusing to provide access to information beyond the scopes of exceptions like these is unsanctioned censorship.
During the House of Commons committee meeting, I also advised the members of parliament to avoid confusing government plans to proactively publish information with improving freedom of information legislation. Publishing information is an important responsibility of all governments. But when governments decide what to make available, they also decide what to withhold. A renewed Access to Information Act would make it easy for users to identify and order copies of unpublished documents they want.
The committee's final report will be used to advise Parliament on short-term improvements to the Access to Information Act. The government also announced that a more thorough review of the act will be conducted by 2018.
Librarians working in educational settings appreciate that inaccessible information is a barrier to intellectual growth and the advancement of knowledge.  When government officials withhold unpublished information (beyond what they are allowed), they are modern day censors, impeding freedom of thought and expression within our educational communities.  User-friendly FOI laws help minimize censorship.
Image: Parliament Hill by Mark Weiler
Mark Weiler is the Web and User Experience Librarian at Wilfrid Laurier University. He welcomes anyone with interests or questions about minimizing censorship through freedom of information legislation to contact him at mweiler[at]wlu.ca