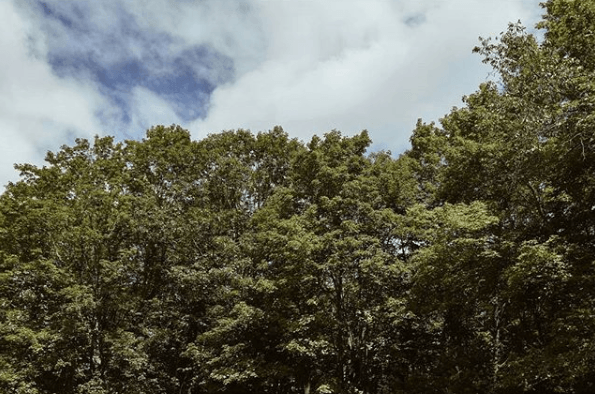 An ode to summer from an academic librarian: OCULA president's message
"I wonder what it would be like to live in a world where it was always June."—L. M. Montgomery, Anne of the Island
In entitling this article "An ode to summer," I wanted to explore that desire to do all the things in those precious few months between the winter and fall semesters. I have been struck by conversations with colleagues from across OCULA—colleagues feeling the pressure of adding additional responsibilities to their workload, being required to re-train, and those feeling overwhelmed. I believe that many can relate to feeling burnt out when April comes along, catching ourselves counting the days until summer arrives.
Personally, I like to think about that four-month stretch as both a time to slow down and take stock of things professionally—and of course, gear up for the fall. I wanted to use this message to share some of the things I'm focusing on this summer, such as self-care, getting creative, seeking out inspiration and learning something new.
Taking care of yourself
In libraries, we wear many different hats. I think that many acknowledge that the work we do often reaches far beyond what is in our job descriptions. Understanding feelings of burnout and recognizing how we react is key to managing stress. I'm personally practicing self-care this summer by reading all the frivolous fiction that I can (see When Life Gives You Lululemons) and relishing in those long summer walks with my dog, Anish.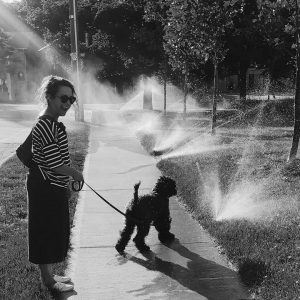 Recommended resources for self-care
Kick-starting your creative side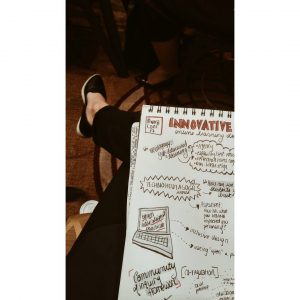 Creativity can inspire us to look at things in new ways, help us be better problem-solvers, and develop confidence (see The Art of Creativity). Whether or not you consider yourself a creative or artistic person, I think there are opportunities for all of us to inject some creativity into our day-to-day. I'm a big fan of sketchnoting (sometimes called visual notetaking or graphic facilitation). This has allowed me to approach how I document my own learning creatively at conferences I'm attending or in reading that I'm doing.
Recommended resources to get creative
Feeling Inspired by Your Peers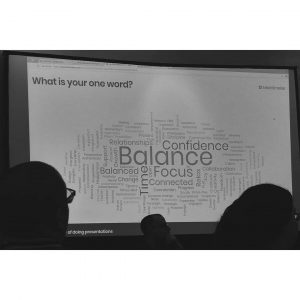 We often get so caught up in our day-to-day, it's easy to lose track of all the great work that those around us are doing. Conferences can be a great way to learn about what is happening at other institutions. When travel isn't possible, we can also take the time to explore the innovative things that are happening at other institutions by catching up on our reading and exploring the work of others. I'm personally feeling pretty inspired by the work being done at Ontario colleges through The Learning Portal.
Recommended resources to feel inspired
Attend a Conference or Workshop
It's important to get out of our own space and make connections with colleagues to learn about what others are doing and feel inspired. Librarianship.ca offers a great list of events as does the Library Conference Planner.
OLA Events
OLA offers great events like the Marketing Libraries Think Tank 2018. Be inspired at this event as you explore best practices and current trends in library marketing.
Learning Something New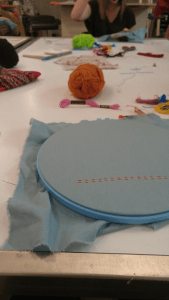 As library staff, we're always learning. However, sometimes carving out dedicated time for this can be difficult. Summer can be a great time to focus on this. This summer, I'm taking Powerful Tools for Teaching and Learning: Digital Storytelling offered by the University of Houston on Coursera, and learning how to embroider.
Recommended Resources to Learn Something New
How will you spend your summer?
With September to April being the busy time for many librarians, the May–August stretch is often when we take vacation and attend conferences. Ideally, this is also a time for renewal, to foster new ideas, and forge new pathways that will invigorate us professionally and carry us through the long academic year. What are you doing this summer?
Melanie Parlette-Stewart is the Digital Media Librarian at the University of Guelph Library. She is also the 2018 OCULA President. She can be reached at mparlett [at] uoguelph.ca.
Header image photo credit: Melanie Parlette-Stewart