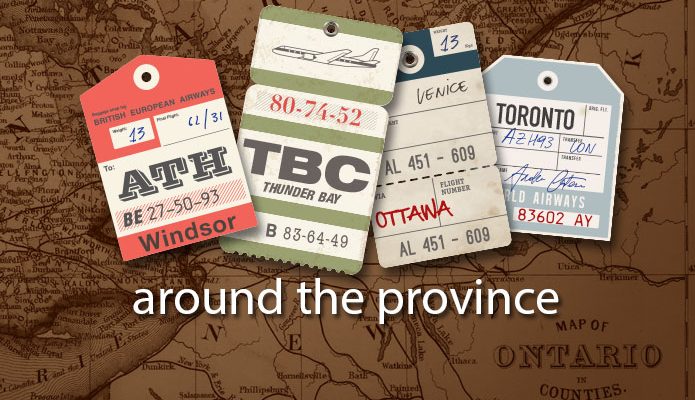 OCULA Free Webinar Series and Virtual Journal Club
Within such a diverse sector, it can be difficult to keep up to date on all of the issues that arise. In response to the challenges faced by those working in libraries, and in an effort to share knowledge and increase awareness of current topics in academic libraries, we have developed a series of free webinars. Over the next year, OCULA will be partnering with experts to offer four free webinars on topics that we think are important to librarians and library staff.
In these webinars, several presenters will come together to share their unique perspectives on a topic with the audience. From exploring core theories to applications in practice, our presenters will share how academic library staff can get involved as well as discuss the challenges that they might encounter.
Upcoming webinar topics include:
Open Educational Resources
Indigenous Issues/Reconciliation
Critical Librarianship
Intellectual Freedom
The OCULA Free Webinar Series also marks the launch of OCULA's Virtual Journal Club. Webinars will be paired with relevant readings (both academic and non-academic in nature) and will be followed by a facilitated virtual discussion about the texts. The Virtual Journal Club will provide participants with the opportunity to continue the conversation beyond the webinar, critically evaluate the relevant literature, and build communities of practice.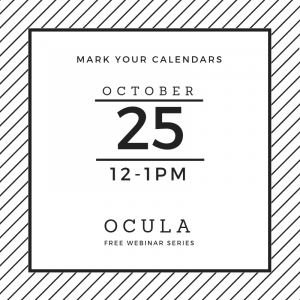 You are invited to attend the first session of the Free Webinar Series, to be held online Thursday, October 25, 2018, from 12 PM – 1 PM. In this webinar, we'll explore some of the current trends, issues, and projects happening in the open educational resources landscape.
We're excited to welcome the following speakers:
Jennifer Peters, eLearning and Digital Literacies Librarian at Seneca Libraries;
David Porter, CEO, eCampusOntario;
Stephanie Orfano, Head, Scholarly Communications and Copyright Office, U of T Libraries; and
Graeme Slaght, Copyright Outreach Librarian, U of T Libraries.
Webinar details and registration can be found at OCULA Free Webinar Series: Exploring Open Educational Resources (OER).
Melanie Parlette-Stewart is the Digital Media Librarian at the University of Guelph Library. She is also the 2018 OCULA President. She can be reached at mparlett [at] uoguelph.ca.