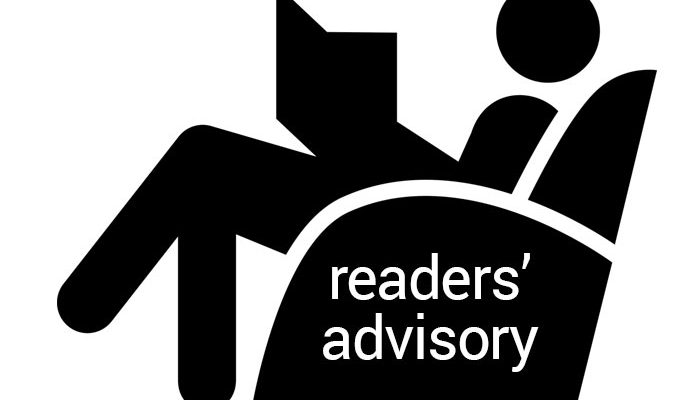 "Twenty Questions" works: Recommending e-resources
For library staff, it is important to assess whether or not a patron is interested in formats other than print, especially as more and more library collections go online. However, we face a challenge because finding and recommending books in this digital age can quickly become a game of Twenty Questions, for staff and patrons:

Are you looking for a physical book today or have you tried electronic books?

Do you prefer to read e-books? Have you ever tried listening to e-audiobooks?

Do you have an email address that you know the password for?

Have you downloaded materials before?

What device are you using?



While all of these questions can leave everyone feeling overwhelmed, we need to ensure we are finding and recommending books in a variety of formats, so that readers have options that suit their needs. E-resources may be suggested for a number of reasons including accessibility, convenience, a learning opportunity and as a solution to the persistent problem of long hold waitlists.
A new e-resource borrower
If you are lucky enough to get a patron who is interested in, or has heard of electronic resources (e-resources) but has never tried downloading one, seize the opportunity to show them! As with anything new, start your reader off slowly and don't overload them with a ton of information upfront. Just as you don't share the nitty gritty details of the library system, don't overwhelm a new e-resource borrower.
Start the introduction to e-resources with a printed handout that acts as a step-by-step guide for the platform they are using. For example, Getting started with OverDrive is a great one for the patron to take home and reference after the interaction is over. The power of handouts: They never fail to reassure even the most timid beginner and we can encourage patrons to write notes on the handout along the way.
Then stick to the basics and explain the nature of the materials as well as how to use the library system to find and borrow them:
What "e-resource" means: reading material in a digital format such as e-books, e-audiobooks, e-magazines, e-articles, etc.

How to search for a specific title/author

How to browse the shelves

How to download (i.e. enabling offline reading)

How to return/renew

The added perk of no late fees
Becoming system savvy
Your next step (time permitting) can be to register the patron using their account information. Often, we face a roadblock at this stage of the process as the patron may not have an email address or doesn't remember their library password. If this happens, they will likely have to come back or book some dedicated time with a staff member to finish this part of the process. The good news is we can still show patrons what the site/app looks like. If it peaks their interest, it may entice them to return even sooner.  
Once the patron is registered (bonus points if it can be set up on their personal device!), a quick tour of the website/app is next in line and the handout you provide in the beginning of the interaction can come in handy here: AKA, a place where they can write down their login information.

When to avoid recommending e-resources
When a patron only wants a regular print book they often clearly indicate this preference to staff. Other signs include the patron showing a lack of interest in technology, the fact they do not have internet at home, or perhaps a lack of time and energy to learn something new. In this case, leave the offer open, but respect their preference and stick with print.

The close/follow-up
At the end of the interaction, give the patron the chance to try downloading an e-resource on their own. They can sit nearby at the desk or take the device to another part of the library, but preferably have them try it in the building with staff nearby to assist.
Most importantly, encourage them to share how they made out when they come in for their next visit so that you can enjoy the satisfied smiles of a new e-resource borrower.
---
Reagan Kapasi is a Youth Services Librarian at the Toronto Public Library.