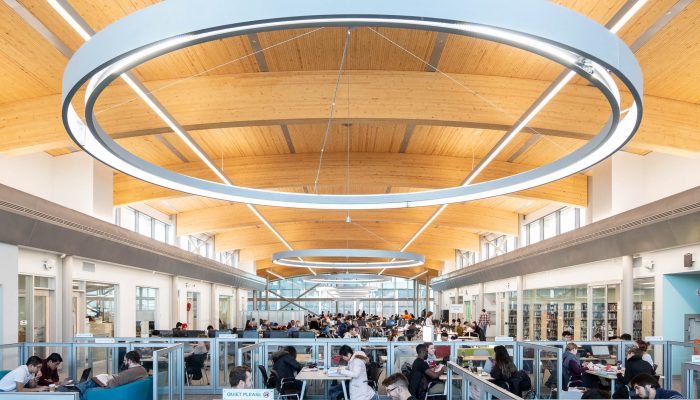 Creating our new space: Library renewal at Algonquin College
By Christine St. Denis and Tammy Thornton
The Algonquin College Ottawa campus library recently moved into a brand new space in the DARE District. Getting to this point involved a lot of planning, input, and two major moves; the result is a beautiful space that spans two floors and includes the Student Learning Centre (SLC), study space, and multiple points of service.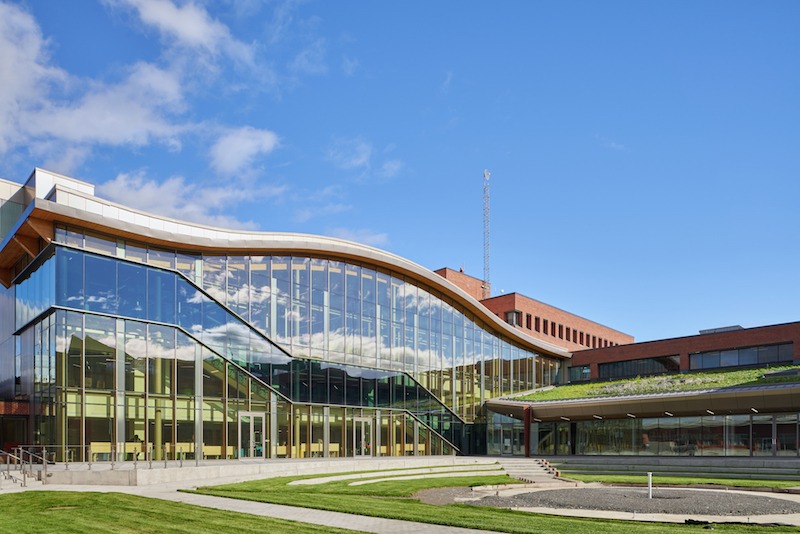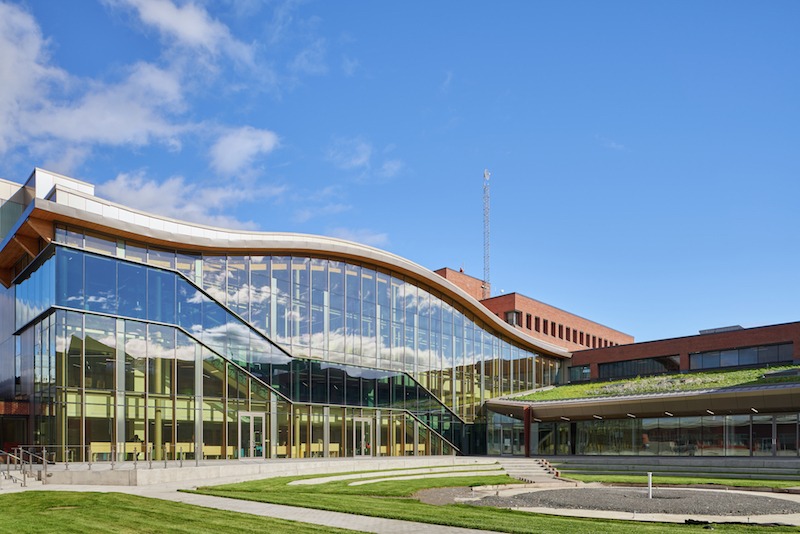 The library is part of the College's DARE District, a new centre that supports innovation, entrepreneurship, and learning. The priority for the project was to create one integrated centre where learners, employees, researchers, entrepreneurs, and community members come together to engage in the full spectrum of learning, from active collaboration to silent study, and to expand the boundaries of academic programming and research.
The development of the new library space involved planning two interdependent components: a new physical space and operations with a increased focus on being learner-driven.
The physical space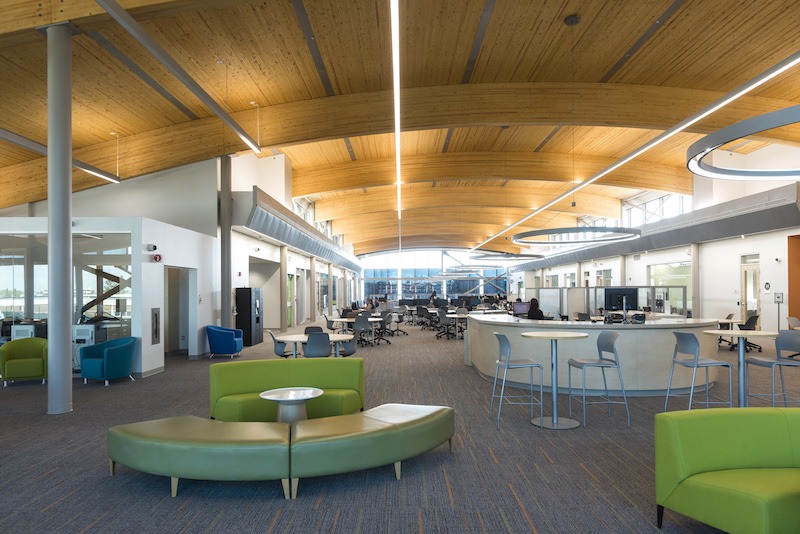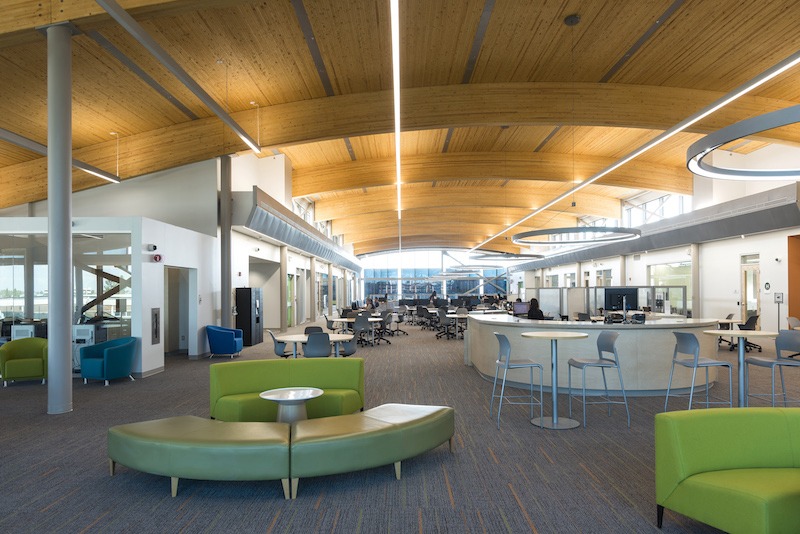 Planning the physical space began with the creation of a small stakeholder group to identify program elements and concerns. The Library staff provided input through group discussions, and key staff members were involved in each decision making stage. The input from staff and students helped identify key requirements that were a priority for the library including:
Expansion of collaborative and quiet space
The addition of silent study space
Addition of library desks for research support
Creation of a dedicated space for the development of digital literacy skills
Expansion of the Student Learning Centre
As changes occurred to the design and proposed operations, staff discussions were key to the planning process. All materials were posted in our staff meeting room for comment. Feedback from Library staff was hen channeled to the DARE District stakeholder group to allow each stakeholder to understand other departments, create a functional diagram, determine space allocation, and form collaborative relationships to serve the needs of our learners.
The DARE District project leads presented information on new work environments to Library staff and received their input in order to design the Library staff space. This template was then used throughout the DARE District, customized to departmental needs as required.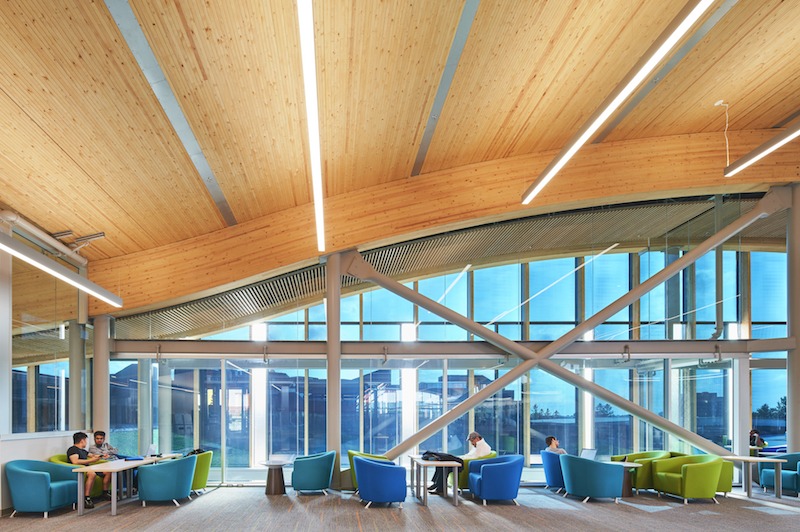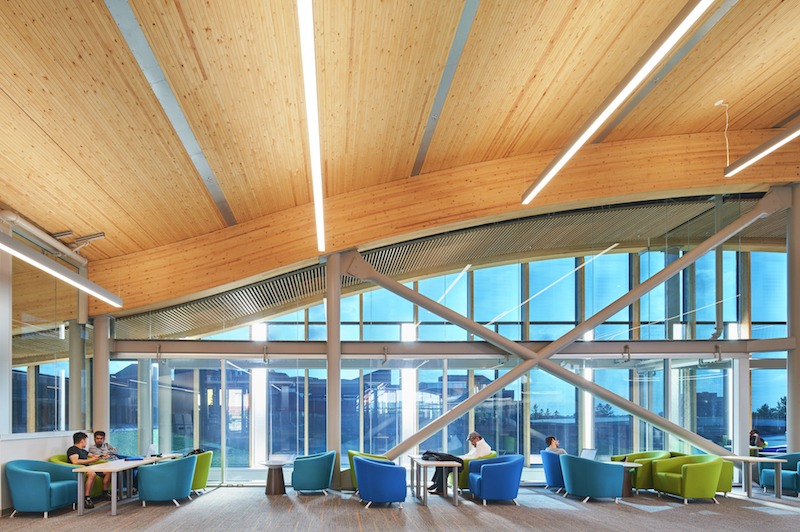 Learner-centred operations
The library operations were revised in stages. Staff used the interim library space to test and modify new models of service. The new service delivery model includes two new research desks and accommodates a change to 24/7 access to the library study space. Staff developed workshops on research topics and prepared registration systems for the new Digital Literacy Lab and meeting rooms.
Start up
When operations resumed in the new library space, staff revised policies and procedures based on information they discovered when using the new space. In departmental meetings, staff identified any changes that were required and made suggestions to improve operations.
Change is often challenging, which is something we experienced during this three year process, but we found that communication and collaboration were the keys to moving forward. Having discussions and input at each stage was imperative to ensuring all areas of opportunity or concern were addressed.
Tammy Thornton is the Manager of the Libraries and Student Learning Centre at Algonquin College. She can be reached at thorntt [at] algonquincollege.com
Christine St. Denis is a Technical Support Specialist for the Library at Algonquin College. She can be reached at stdenic [at] algonquincollege.com
Header image by Thomas Guignard (CC-BY-NC-SA)