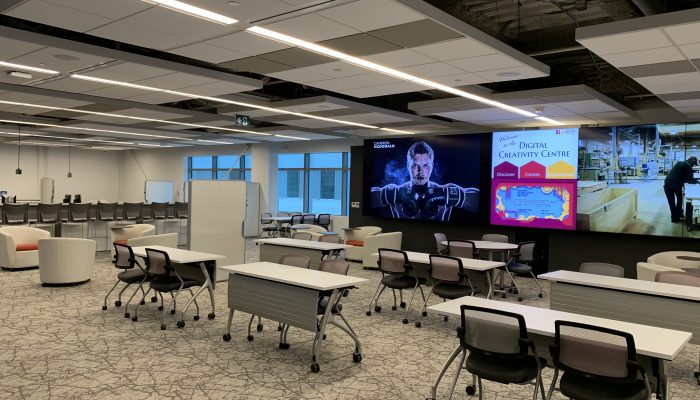 Mohawk College's Digital Creativity Centre: Discover, Create, Experience – a library re-imagined.
In September, 2018 Mohawk College's Joyce Centre for Partnership & Innovation welcomed students to "seven stories of learning" in a 96,000 square foot, net-zero energy building. A first of its kind, the JCP&I is Hamilton's first zero carbon institutional building having already won numerous awards before the doors were opened!
In 2016 there was an opportunity for the Library to play a role in supporting students in an innovative and dynamic learning space that supported their 21st century learning. 
What is the Digital Creativity Centre?
The Digital Creativity Centre (DCC) is a student-focused, 6,000 square foot space for discovery, creation and experiential learning.
This vibrant, collaborative centre provides access to many digital technologies such as virtual reality/augmented reality equipment, 3D printers, laser cutter, tinkering tables and media production and editing studios—all framed around a stunning visualization wall to showcase the students' interactive storytelling and to promote industry partnerships and events.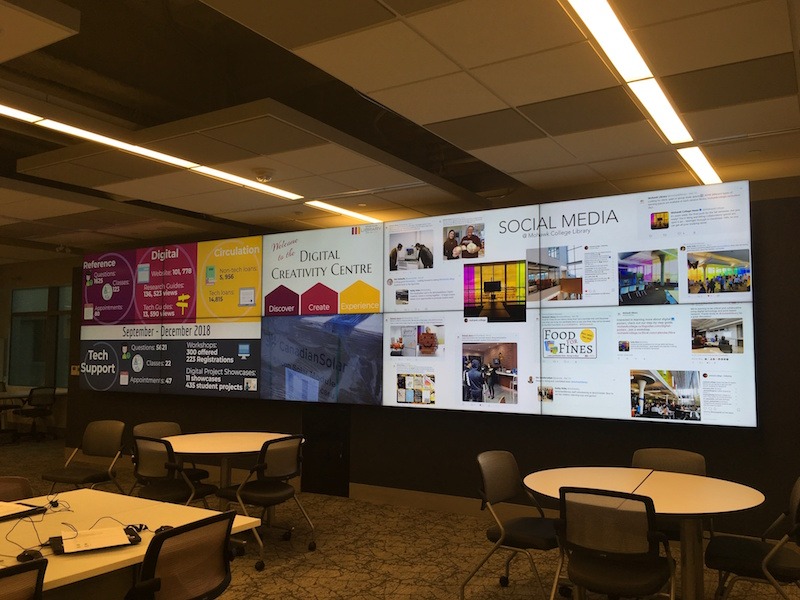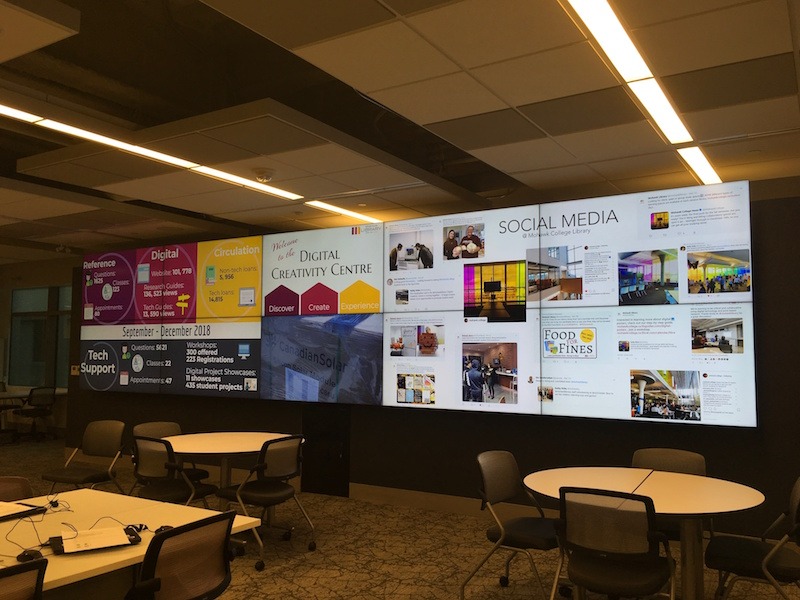 Planning & Consultation
The consultation and planning process for the DCC included many key college stakeholders who participated in visioning sessions, cross-functional planning committees, and working groups. Students, faculty, library staff and administrators collaborated in the planning, guided by the principles of innovation, engagement, partnerships, and sustainability.
Partnerships in Learning
The importance of partnerships within the college and with external partners continues to be the key focus for the Digital Creativity Centre. A DCC Partnership Group, made up of a spectrum of key college stakeholders, and a soon to be launched Student Ideation group, will significantly contribute ideas on peer-to-peer learning, faculty and student projects, and leveraging industry partner opportunities to provide an enriched learning experience that will bring creative ideas to reality.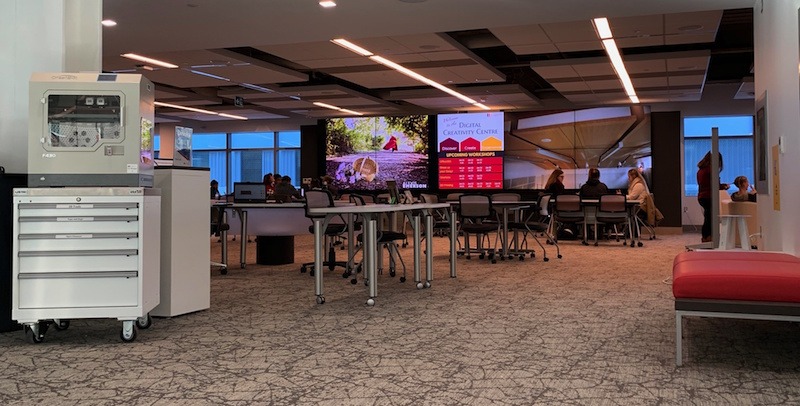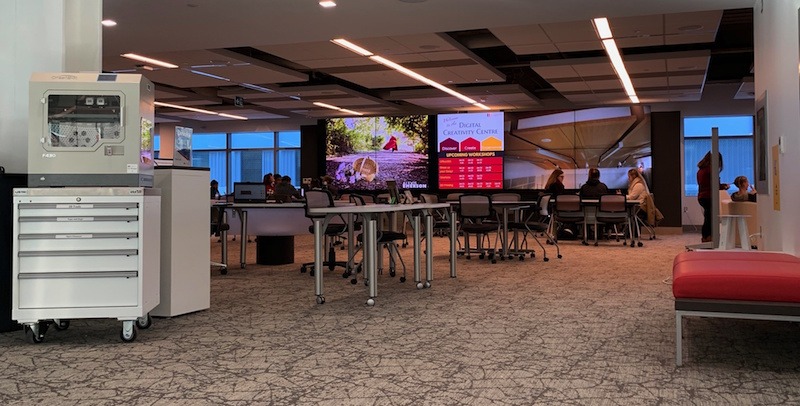 The Library plays a key role as a facilitator in fostering formal and informal learning communities through a discovery process. More importantly, we continue to grow and learn through all of our interactions with students, faculty and key partners as we strive to provide a dynamic and enriching learning experience with a focus on 21st century learning – digital skills, creativity, collaboration, experiential and applied learning.
Anna Johnston is Director, Libraries & Learning at Mohawk College. She can be reached at anna.johnston [at] mohawkcollege.ca
Header image credit: K. Hicks.