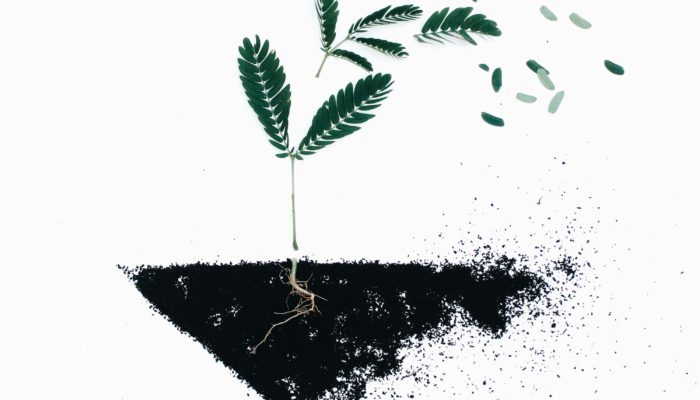 Genealogy 101: Knowing your genealogy patron
Knowing our past can be central to a strong sense of personal identity. Who are my ancestors? Where did they settle? How many branches of my family still exist? Answers to these kinds of questions can be enormously powerful in terms of understanding our place in the world—whether we learn more about our medical background, build a sense of pride in our family and culture or figure out the source of our middle name. In this four-part series, Genealogy Librarian Krista Woltman (Ottawa Public Library, Nepean Centrepointe Branch) explores the role that this genealogical library service plays in the lives of public library patrons, as well as in the profession of librarianship. She discusses:
Getting to know your genealogy patron

What to do after becoming a genealogist    

DNA: Data for descendants

Ancestral memory
---
Before I became a genealogy librarian, I was never really into tracing lines of ancestral descent or into knowing my family tree. Discovering family history seemed so abstract. In fact, for a while, I was vehemently against this practice! Why? Because when I was growing up, my family members did not share our stories or pass down our rich heritage and culture. Sure, I knew some things, but not many, a fact which made me feel terribly exposed during a presentation in Grade 2 when all I could tell my class was that I was "half Irish-Scottish and half German" because my surname is German. I can still remember the hot tears streaming down my cheeks when I was at recess afterwards because I felt so embarrassed and ashamed that I did not know who I was.  
Since becoming a genealogy librarian nearly three years ago, my perspective has changed. Listening to patrons tell their story, seeing the emotions attached to their search for self, researching together and finding records, understanding that our ancestors want their stories to be told, I realize our past(s) matters. I started out terrified to assist in genealogical research, but now, I am honoured to be involved in this type of holistic information work. Now that I understand why the genealogy community is so passionate about this work, I have begun to pursue my own research and am proud to have joined the league of chatty, patient, inquisitive and persevering genealogy community members, who come into our library looking for their family tree.  
Genealogy can be defined both as the lines of descendants traced down from ancestor to ancestor and as the study of these ancestral lines that start with us and reach all the way back through time. This practice is preoccupied with data and dates, as well as with history and geography. Genealogists are obsessed with proving the linkages that ultimately describe who we are. We are the result of our ancestors' lived experience—which has had a profound effect on ours—so it is no real wonder then that some of us get inextricably taken up with pursuing our family history.  
Chatty genealogists: Sharing an information-seeking success
People get hooked on genealogy because it tells us who are, who our ancestors were, what lives they lived. This information fulfills that human search for meaning and tries to answer a basic inner call I think we all have: Who am I? Granted, genealogy is not for everyone, and as most genealogists can attest, they often struggle to find someone (i.e., apart from another genealogist) who shares their passion. This search for a peer group often leads them to share their zeal at the information desk in libraries and archives. When I was a new librarian, I was sometimes warned to "Watch out for that chatty genealogist; they'll talk your ear off!"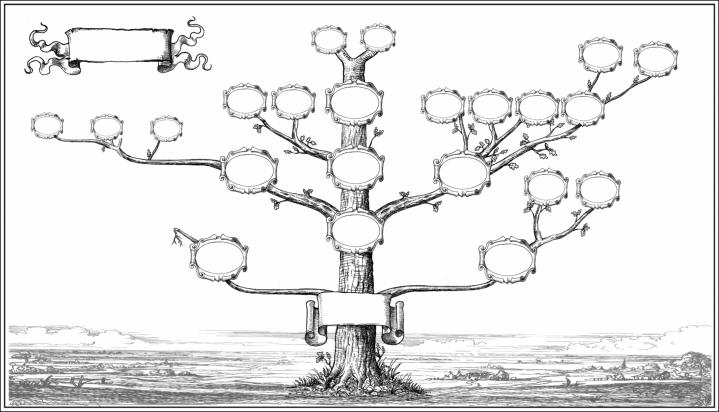 Genealogists may have a reputation for being chatty, and this fact makes sense to me. In my experience, individuals who take the time to trace their family lines are a patient lot—you have to be when you are conducting the painstaking research needed to trace each line of descent successfully. This work is challenging and demanding, even in the digital age. Genealogists are not just patient but also inquisitive and have a knack for solving problems and thinking critically about data and details. And genealogists persevere: They set a goal and stick to the job at hand until they find the information they need.  
So naturally, if they have been working patiently for countless hours, persevering in the search for every node in each family line, and finally find that record or prove that linkage or break through a brick wall, then obviously the genealogists are going to feel so ecstatic that they will want to share their success with someone! As information professionals, we can relate to that intense feeling of information-seeking payoff, right?
Traits of a genealogy patron
In their 2018 book Genealogy and the librarian, Carol Smallwood and Vera Gubnitskaia explain that "Librarians have to be able to keep up with the latest trends and also must understand the behaviour of researchers who are studying their roots" (p. 9). In the case of genealogy, it helps to understand that an individual does not simply search for family history; one researches family history. Research is a methodical process rooted in a desire for proof, and solid proof at that!  
According to the Board for Certification of Genealogists (BCG), the Genealogical Proof Standard (GPS) was created to measure the credibility of conclusions about ancestral identities, relationships, and life events. In order to reach a sound conclusion, one must meet all five components of the GPS:
Reasonably exhaustive research.

Complete and accurate source citations.

Thorough analysis and correlation.

Resolution of conflicting evidence.

Soundly written conclusion based on the strongest evidence.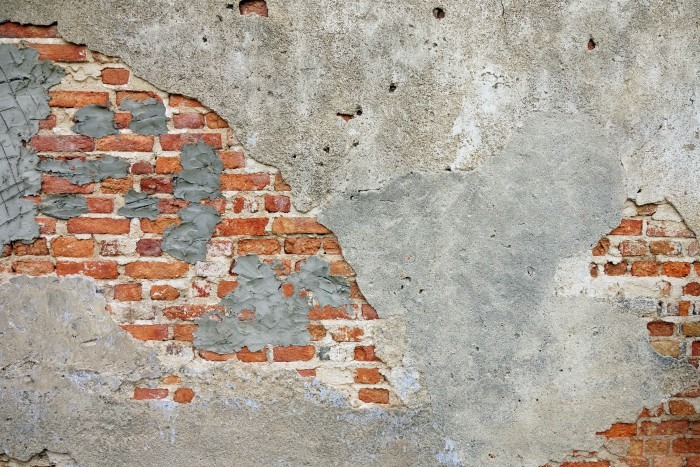 As information professionals, we can use this framework to understand or to know a little bit more about the traits typical of the "genealogy patron" and to guide us in developing services that might best help in this patron's research process.  
Case study: Tracing royal lineages
Genealogists come in with a wide range of questions such as "Can you help me find evidence to prove that I am descended from royalty?" Identifying patrons' expectations and suggesting some available tools is a good way to start the process of supporting this research:
Treat each inquiry with empathy, respect and a genuine interest to help. Even if it seems odd, this is a very real information need for these patrons. It deserves all of our best reference work.
Ask the patrons if they would like to borrow a book on how to get started in genealogical research—perhaps a reference book on heraldry such as Burke's peerage & baronetage.
Find out if they have used the database Ancestry before and if they would like some assistance using this tool. Ancestry is one of many genealogical databases and is freely available online.
Why I do genealogy: Thoughts from library staff and volunteers
I have come to really enjoy my work with amateur genealogists; some of whom include volunteers from the Ottawa Branch of the Ontario Genealogical Society. Take a listen to why some of us do this work.
Transcript: Krista Woltman; Transcript: Mike More; Transcript: Gloria Tubman; Transcript: Ken McKinley.
Beyond following best practices for reference services, I am guided in my work by the moving and poignant words of Della M. Cummings Wright (rewritten by her granddaughter Dell Jo Ann McGinnis Johnson; edited and reworded by Tom Dunn, 1943):
We are the chosen
In each family there is one who seems called to find the ancestors. To put flesh on their bones and make them live again. To tell the family story and to feel that somehow they know and approve.
Doing genealogy is not a cold gathering of facts but, instead, breathing life into all who have gone before. We are the storytellers of the tribe. All tribes have one. We have been called, as it were, by our genes. Those who have gone before us cry out to us: Tell our story. So, we do. In finding them, we somehow find ourselves.
How many graves have I stood before now and cried? I have lost count. How many times have I told the ancestors, "You have a wonderful family; you would be proud of us." How many times have I walked up to a grave and felt somehow there was love there for me? I cannot say.
It goes beyond just documenting facts. It goes to who I am, and why I do the things I do. It goes to seeing a cemetery about to be lost forever to weeds and indifference and saying—I can't let this happen. The bones here are bones of my bone and flesh of my flesh. It goes to doing something about it.
It goes to pride in what our ancestors were able to accomplish. How they contributed to what we are today. It goes to respecting their hardships and losses, their never giving in or giving up, their resoluteness to go on and build a life for their family.
It goes to deep pride that the fathers fought and some died to make and keep us a nation. It goes to a deep and immense understanding that they were doing it for us. It is of equal pride and love that our mothers struggled to give us birth, without them we could not exist, and so we love each one, as far back as we can reach. That we might be born who we are. That we might remember them. So we do. With love and caring and scribing each fact of their existence, because we are they and they are the sum of who we are.
So, as a scribe called, I tell the story of my family. It is up to that one called in the next generation to answer the call and take my place in the long line of family storytellers. That is why I do my family genealogy, and that is what calls those young and old to step up and restore the memory or greet those who we had never known before.
---
Krista Woltman is the Local History & Genealogy Librarian for the Nepean Centrepointe branch of the Ottawa Public Library. She has been a Subject Matter Expert in Genealogy for three years, and has been a librarian for the Ottawa Public Library for over 11 years.
Family tree image from Wikicommons
Photo (brick wall)  by Dave Webb on Unsplash
Slider and feature photo by Evie S. on Unsplash