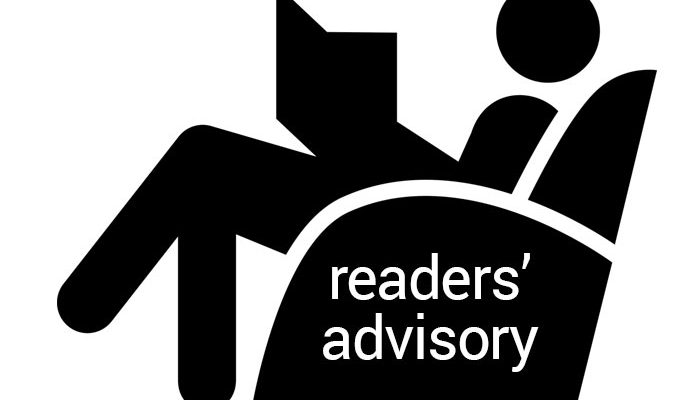 RA core competencies & toolkit
Readers' Advisory is the cornerstone of public library services, yet the ongoing development of this traditional skill often gets pushed to the "waitlist" of our professional training opportunities. There's no doubt that public library staff are uniquely positioned as the "go-to" readers' advisors in any given community, ready to recommend a title across subject, genre and appeal at a moment's notice. This service fosters a community of lifelong readers – and that's a great thing! Literacy is significantly associated with successful communities, so acknowledging the importance of reading in any form is the first step in developing an environment where reading is a truly valued activity.
It is with this in mind that I highlight the OPLA Reader Services Core Competencies and RA Toolkit, developed and sustained by the OPLA Reader's Advisory Committee.  This resource is a one-stop shop for all the tips, tools and continuing education to fuel a simple, practical and integrated approach to inclusive Readers' Advisory that is geared to your community.  It starts with a high level view of the four RA core competencies:
1) Knowledge of collections
2) Reader Services
3) Readers' Advisory Conversations
4) Reader Development
The accompanying toolkit explores each competency more thoroughly, providing examples of practical application from job descriptions to programming, from multimedia marketing and outcome evaluation. The best part is it is available free online 24/7!
For those aiming to develop staff training around Readers Services, consider creating a tailored "mini-toolkit" by extracting the key points and strategies from the OPLA toolkit that are relevant to your organization's Reader's Advisory priorities and goals. Some of these may include:
Exploring ways to integrate the four core competencies across your organization.
Ensuring that Readers' Advisory features prominently on your website and other marketing initiatives for greater impact.
Tying the importance of readers' advisory back to organization's Values and Mission to ensure that these skills remain at the forefront of your public library's service model and training schedule.
The benefits of having strong Readers' Advisors on the staff team are numerous; including increased circulation, better brand recognition and most importantly, to inspiring and nourishing a community of lifelong readers. Public library staff provide this fundamental service like no other, and investing in our strengths makes a lot of sense. So whether seeking to train staff or improve your own personal skills, the OPLA Reader Services Core Competencies and RA Toolkit is a MUST for inclusive Readers' Advisory and integrated services.
May your book recommendations be many and your community thriving with happy readers!
---
Emma Primeau is a Branch Supervisor at Oakville Public Library and a member of the OLA's RA Committee. She can be reached at emma.primeau@oakville.ca.