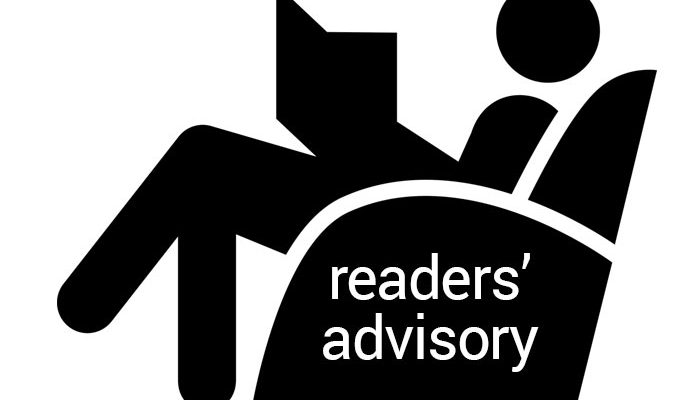 Free to read and share (or not): "What are you reading?"
I was recently talking with a colleague about the stress that can accompany the customer question "What are you reading?" Such a simple, yet loaded question. And my answer depends on who is asking. Child or adult? 
If a child asks me what I am reading, I am quick to reference something I think that they would enjoy and that is age appropriate (such as Eric Litwin and James Dean's Pete the Cat stories or Sarah Mlynowski's twisted fairy tales). 
But when an adult asks, my answer is more complicated. Sometimes, there is a sneaking sentiment of guilt/nervousness associated with sharing the types of books I really enjoy. 
I read more psychological thrillers than literary novels. 

I will stop reading a book if it hasn't piqued my interest by page 40. 

I dislike reading series, as I like the variety that unfamiliar characters and storylines bring. 

I enjoy a good romantic comedy, and I am not disturbed by blood and guts.

I will read "Top 40" bestsellers, but I am more likely to be found with my nose in a book by a new author, filled with intricately plotted twists and turns.  
I believe in the importance of Daniel Pennac's Reader's bill of rights, especially the "right to read anything," "the right to escapism" and "the right to not defend your tastes." This third right is one of the reasons why I am selective with what I will share with customers. Reading choices can be very personal, and we should all be free to read and share as we see fit.
When an adult asks me what I enjoy reading, I have discovered that it is much easier to answer this question by first asking some fact-finding questions, in regard to the types of materials the customer enjoys, before regaling them with synopses of my favourite books. I find this method is something that works for me and allows me to open a readers' advisory conversation that is meaningful and relevant to the customer, without the need to explain or defend my reading preferences and choices. 
My recommendations 
With that in mind, below are some titles that I have read and enjoyed over the past year and that I am happy to share.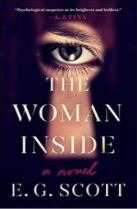 The woman inside by E. G. Scott
This story is about a husband and wife who are perfect (-ly horrible) for each other. Filled with lies, secrets and scandal, this novel will be sure to keep you reading until the wee hours of the morning. Did I also mention that the wife, Rebecca, is a pharma sales rep who has an opioid addiction and is an unreliable narrator?
---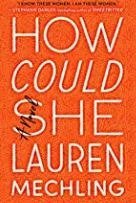 How could she by Lauren Mechling
Geraldine is forced to rethink her life after she breaks up with her fiancé and realizes that the life she is living is not the one she wants. She throws caution to the wind and moves to New York City to pursue her dream of working in the media industry. Her two old friends are living there too; however, it soon becomes apparent that all that glitters is not gold, and relationships start to shift, and old friends slowly become frenemies.
---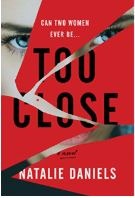 Too close by Natalie Daniels 
Emma, a forensic psychiatrist, is assigned to patient Connie, who has been accused of a horrific crime. Connie appears to be suffering from amnesia and cannot remember the details of her crime, and it is up to Emma to see if Connie is fit to stand trial. However, Connie's magnetic personality draws Emma in, and she begins to blur the line between doctor and patient. A gripping story, which asks some deep questions about forgiveness and redemption.
---
Charmaine Atrooshi, MA, MLIS, is a librarian at the Hazeldean Branch of the Ottawa Public Library (OPL). She sits on the OLA RA Committee and is chair of the OPL's Readers' Advisory Community of Practice. She can be reached at Charmaine.Atrooshi [at] BiblioOttawaLibrary.ca.