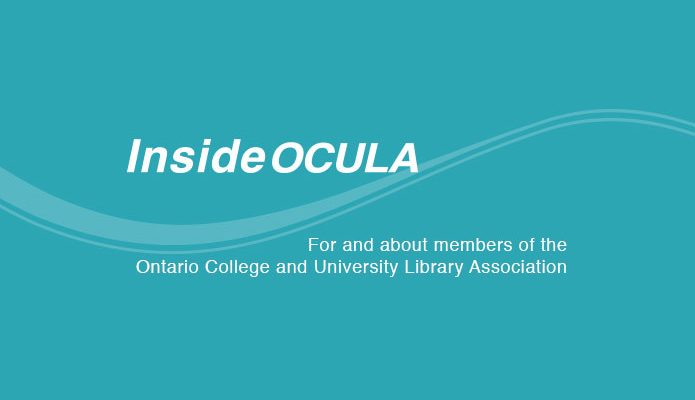 InsideOCULA Newsletter: February 2015
Welcome to InsideOCULA from your new editors-in-chief, Jenaya Webb and Elizabeth Yates. We've been part of your newsletter since 2012 and are thrilled to continue bringing you the inside scoop on activities at college and university libraries across Ontario.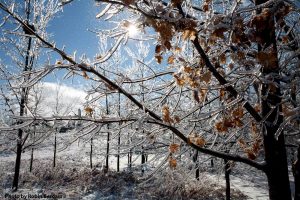 We're also sad to say goodbye to our fearless leader, Martha Attridge Bufton, who has completed her three-year term as editor-in-chief and is moving on to a host of exciting new projects.
Six years ago Martha was a new OCULA member looking for a chance to participate—and along came the call for a new InsideOCULA deputy-editor. She learned the ropes from then editor-in-chief Brian Cameron (Ryerson) and went on to become editor-in-chief in 2012. Martha expanded the editorial team to four members in (Carey Toane, Jenaya Webb, and Elizabeth Yates) and saw us through two major transitions: first from a PDF version of the newsletter to delivery via the OCULA website, and then to the current Open Shelf platform. As Martha notes:
Editing is not always stress free but OCULA folks (readers, contributors, councillors and fellow editors) make it easy to write, revise, rethink, redo … and all the other things that come along with editing a first-class publication–thanks. A special thank you to OLA's web guru Brian Pudden—couldn't have managed the content management system without you!
While it wasn't always stress-free, the work was always fun. We will miss Martha's leadership, editorial acumen, and grace under pressure.
 "Writing without revising is the literary equivalent of waltzing gaily out of the house in your underwear." Patricia Fuller
InsideOCULA Contents
In this month's issue, we check in with Caleb Domsy, the 2014 OCULA New Librarian in Residence at Humber College. In his article, Reflections of Humber College's OCULA New Librarian in Residence, Caleb reports on his first few months as a new librarian and delves into his work creating content for the Humber Libraries YouTube series, APA in Minutes.
In their feature article, Who's Doing What? GovDocs Digitization Redux, we get an update from Peter Duerr and Simone O'Byrne on important Ontario projects and initiatives (including their own work) that are moving the digitization of government documents forward.
This month's Research Spotlight column highlights the work of Jane Schmidt, Curtis Sassur, and Alison Skyrme at Ryerson University Library and Archives. Their project, Unpaid Labour in Ontario Academic Libraries, examines the practice of using unpaid internships and seeks to understand the perspectives of the interns who take on these roles.
Jenaya Webb is a Public Services Librarian at the OISE Library, University of Toronto and Co-Editor-in-Chief of InsideOCULA. Elizabeth Yates is a Liaison/Scholarly Communication Librarian at Brock University, and Co-Editor-in-Chief of InsideOCULA.
InsideOCULA is the newsletter of the Ontario College and University Library Association (a division of the Ontario Library Association). The newsletter appears as a regular feature of Open Shelf.