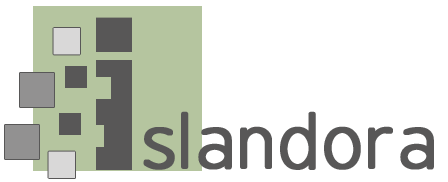 Innisfil Public Library's local history initiative, Our Stories Innisfil is a digital repository dedicated to preserving and sharing Innisfil's heritage. The collection is made up of photos, documents and oral history videos. Our Stories Innisfil is a partnership project spearheaded by Innisfil Public Library and Innisfil Historical Society with contributions from various organizations including Rotary Club of Innisfil, Heritage Lake Simcoe, and Innisfil Heritage Committee. As the database grows, the repository content is continuously added and updated and made accessible through our library website.
At the Innisfil Public Library we were looking for a way to modernize our local history database. While an extensive amount of records had been described, none used archival standards such as Dublin Core or Metadata Object Description. In 2012, one of our first projects was to research different digital repository solutions. We chose Islandora as the backbone of our repository because it was a flexible, open source project: it also used Drupal as a front end, with which we were already very comfortable.
Together with the help of several staff members we were able to convert a large portion of our digital history archive into MODs and Dublin Core. Since that time we have also edited and improved these records for accuracy.
We have been able to use Islandora in a number of fun and interesting ways: during Culture Days community members were able to upload photos of themselves to be included directly into the archive. Using additional Islandora tools such as the video solution pack we have been able to display over 100 oral history video clips. Starting in 2015 we also created vital statistics using the EAC-CPF standard, which can be used to archive corporate bodies, persons and families.
IPL's decision to use Islandora has been successful thanks in large part to the dedicated global Islandora community who are often trouble shooting and sharing solutions with each other. IPL has been able to deliver access to a huge collection of local history resources in an engaging and archivally sound manner.
[from the article 
Using Islandora to Build Digital Collections
]