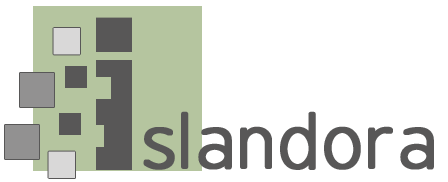 The University of Toronto Scarborough Library's Digital Scholarship Unit is part of the wider University of Toronto Libraries system, but we also work closely with our local campus IT (they provide the underlying technical infrastructure that allows our unit to operate an independent instance of Islandora). Our unit's high-level activities include providing consultation and instruction on digital research methodologies, designing technical workflows for managing data, and application development.
When the DSU was formed in 2010, there were limited resources and little technical support, so a vendor-hosted framework provided a simple solution to develop our special collections. Over time we were able to increase our staff and take on more projects but that made it necessary to update the technological infrastructure. The increasing digital complexity of our projects eventually pushed us towards the adoption of open-source software. Initially the unit's primary focus was to develop and maintain special collections, but once we completed our migration to Islandora in 2015, we were able to broaden our goals to support digital learning as well as taking on greater number of projects that involve faculty research.
This past Fall 2015 we used Islandora as a course platform for GASD71: Global Asia Studies and HISD18: Digital History. In Digital History, students examined digital methodologies by exploring archival materials, family histories, and oral histories to tell the story of a single individual migrant's journey to their early life in Toronto. The library helped design the course's capstone assignment where students had to map and document important milestones during the migration period of an individual's life. At the end, students designed a collective online exhibit site containing supplementary materials including a blog to document the process, sources of information, maps, and other narrative interpretations of their journey. Their materials (both digitized and born-digital) were then deposited by individual students trained to use the Islandora repository system. A bulk data export also was created for the Ward Museum so that a duplicate copy of student materials could be hosted in their digital exhibit suitable for frequent access.
In February 2016 we officially launched Islandora Oral Histories Solution Pack, an Islandora module considered to be leading edge technology to archive oral histories and make them available for a variety of pedagogical and research purposes. The Oral Histories Solution Pack was developed to initially serve the needs of two researchers with very different research questions: we have one faculty member studying Sherpa histories in the Eastern Himalayan region wanting to create and display transcripts to search, and another faculty member who is using the solution pack to build a collective history of local stories in Scarborough, while annotating these stories to reveal themes of place and community. The solution pack addresses the specific needs of these researchers, but taking guidance from the Digital Scholarship Unit, it was also intentionally designed as a generalized solution that could benefit the larger scholarly community.
[from the article 
Using Islandora to Build Digital Collections
]