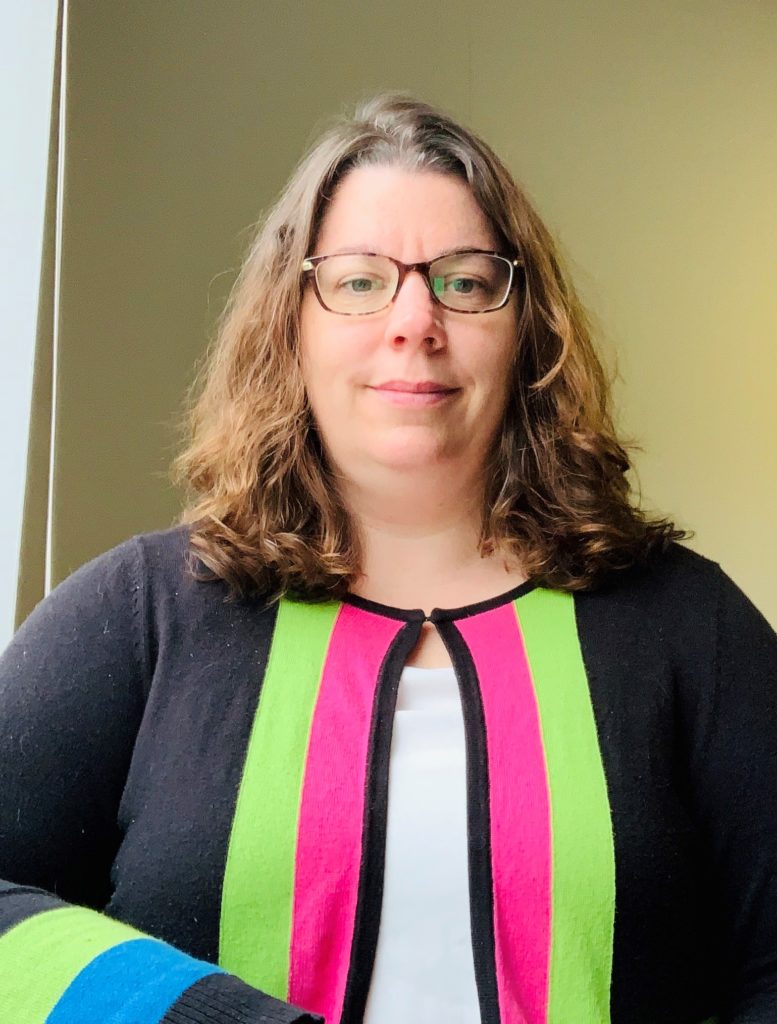 Joanne Rumig (BA, MLIS) is the Head of Access Services at the Carleton University Library. In her portfolio, she manages and leads all operations in Access Services including Interlibrary Loans, Reserves, Circulation, Stacks Services & Storage Facility, and Accessibility Services. Ensuring resources and services are available to all users is a key component of her position. In addition, she oversees copyright for all Access Services functions.
Her research interests include self-regulated learning strategies for students learning in an online environment and how library services can support their education and research. She started her MEd in 2019 with a focus in distance/online education.
Joanne can be contacted at Joanne.Rumig@carleton.ca.