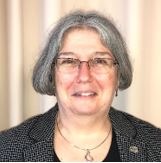 Merridee Bujaki is a Full Professor of Accounting at the Sprott School of Business, Carleton University.
She has an undergraduate degree in psychology, an MBA, and a PhD in management, all from Queen's University. Between her MBA and PhD, Merridee worked for a Big Four public accounting firm and obtained her professional accounting designation. 
Merridee's research interests have addressed voluntary corporate reporting by Canadian publicly traded corporations, the accounting history of the construction of the Rideau Canal, and the careers of public accountants. More recently, Merridee has been researching the careers of women academics, women immigrant entrepreneurs, the Board diversity disclosures by Canadian public companies, and the mental health of accounting professionals. Her work has been published in both professional accounting magazines and major academic journals, including the Journal of Business Ethics, Critical Perspectives on Accounting, Accounting, Auditing & Accountability Journal, Accounting History, and Gender in Management: An International Journal. Merridee serves on the editorial boards for Accounting Perspectives, The Accounting, Finance and Governance Review, and Accounting History.
Merridee is currently co-director of the Centre of Research and Education on Women and Work (CREWW), and served previously as the Centre's Director (2013 – 2018). Merridee has held numerous academic leadership positions (Carleton University and the University of Ottawa's Telfer School of Management), and within the Canadian Academic Accounting Association, including serving as President. Merridee was honoured in 2016 by her professional peers when she was elected a Fellow of the Chartered Professional Accountants of Ontario (FCPA, FCA).