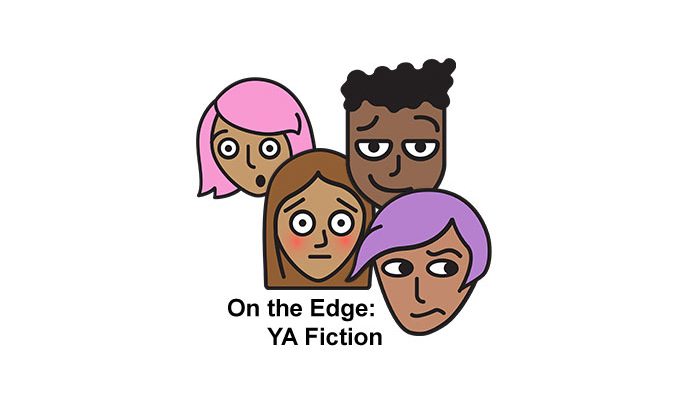 All the Tough Topics: Sensitive Issues in Young Adult Literature 
"I'll run one day. Run for my life. To be free and think for myself … I'll run to be emancipated." – Melina Marchetta, Looking for Alibrandi (2006)
In Melina Marchetta's debut novel, Looking for Alibrandi, we are introduced to a heroine named Josphine who is caught between the old world values of her Italian grandmother and the newfound liberation of what it means to become a grownup. Marchetta is known for writing about tough topics, from family turmoil to issues of mental illness, her contemporary novels often strike a chord with teenagers who are in that middling phase – what it means to be a 'young adult'.
When I was growing up in the early 2000's, I was not fortunate to have authors like Melina Marchetta tackling topics that I could relate to. Now in 2015, the young adult market is flooded with such variety for teens that it's somewhat difficult to keep up with. Still, teens are gravitating towards the tough subjects, and we as library professionals should be a guiding hand into this emerging scene of sensitive topics.
Teens are not afraid to analyze the world around them, and are often more open to reading about tougher subjects than adults give them credit for. Many of them are looking to liberate themselves from popular young adult trends, looking for topics that are relevant to their lives and the society that they are observing.
I would have loved to have had a novel like Laurie Halse Anderson's Speak growing up. Why? Although I'm not a victim of rape, the message of speaking up and speaking out is worth promotion. Now teens are lucky enough to have novels like All the Rage by Courtney Summers, which explores rape and rape culture at deeper levels, looking at how young women are often failed by institutions when they are a victim of rape. Yes, rape is a rough topic, but it's relevant and important, and books like Speak and All the Rage are and will be overlooked because there is an innate fear from adults that teens cannot handle the subject matter.

Teens are tougher and smarter than many often give them credit for. There is a reason why books about bullying and suicide are becoming much more popular – they are topics they connect with on a day to day basis, likely because they are being touched by it in some way.
Books such as My Heart and Other Black Holes by Jasmine Warga explore the idea of suicide pacts and how suicide is something that must be combatted, but not alone. There's even a larger abundance of LGBTQI literature that is giving that group of teens a voice that was sorely lacking when I was a teenager. Authors such as Adam Silvera, David Levithan, and Nina LaCour are all tackling the difficult subjects, but are also providing them with an LGBTQI slant. Reading this type of teen literature provides the viewpoint that many of us who were teenagers forever ago may have potentially forgotten — their voices just as diverse and important.
We as library professions need to help in the development of our teens, especially when tough topics are becoming more prevalent in the literature. Providing teenagers with fictional novels to help develop their understanding of tougher subjects will make them stronger in the long run, and will allow them to essentially emancipate themselves from what society and adults deem that they should be reading.
Teens are a challenging group, but they live in a difficult and always changing world where social issues are constantly fluffed under the rug. Liberate them with your collections and recommendation, let them feel like they can handle it. Chances are – they can.
Samantha Marchello is a recent graduate of the Seneca College Library and Information Technician Program. She is also a middle grade and young adult book reviewer over at Cherry Blossoms & Maple Syrup and a games journalist at RPGamer.com. If she's not wandering around library stacks, she can often be found lost in a good book. She can be reached by e-mail at samcmar [at] gmail.com.
[Editor's Note:
On the Edge: YA Fiction
is a special series examining young adult fiction focusing on sensitive or controversial issues.]