New National Librarian and Archivist!
Canada has a new National Librarian and Archivist! And you won't believe who it is!
In an extraordinary and unexpected move the federal government has named a new National Librarian and Archivist.
Don Cherry!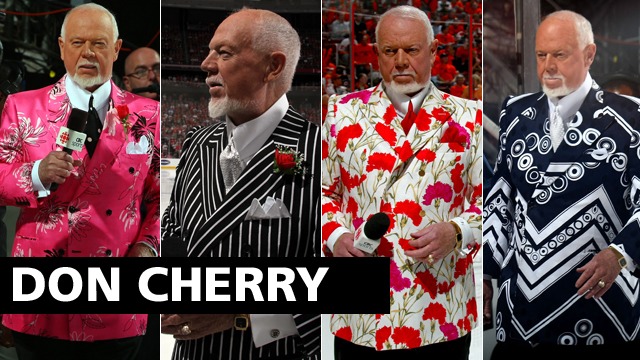 Guy Berthiaume, who until today held the position, will be missed for his exceptional leadership. But what can we say … Don Cherry! Woot!
I know what you are thinking …. what does Cherry know about libraries, archives and the state of information stewardship?
Well, lots.
First, he is clearly a preservation expert. I mean seriously, he's 82 years old and he is really, really, ridiculously good looking (oops started to channel Derek Zoolander for a moment …. hey maybe Zoolander could be Deputy National Librarian … but I digress).
He has demonstrated his preservation expertise recently by preserving his air time on Hockey Night in Canada. Others (ahem Ron MacLean) not so much.
But let's get to the real advantages…
If anyone is going to convince the feds to invest in libraries and archives it's Cherry. He knows a thing or two about mixing it up in the corners and the "persuasive" power of sharp elbows. His Rock'em Sock'em series isn't about hockey it's a playbook for backroom politics.
And then, of course, is his status as a fashion icon. Librarians and archivists tend to get lost in a crowd. I'm not saying we lack fashion sense but …. yes I am … we lack fashion sense. Get a wardrobe!
You won't miss Cherry in a crowd.
Preservation expert. Political acumen. Sappy dresser. That's a hat trick in my books.
Let's face it, Don Cherry is a national treasure. If he wasn't running LAC we'd have to put him in the LAC collection as an artifact.
And I, for one, can't wait for him to attend his first CARL director's meeting.
April Foolish is the CEO at the Erehwon Public Library.
For more articles from the Special Issue of Open Shelf see the Table of Contents