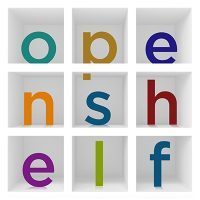 In this release, we're back with an OLA featured member along with some info trends, John Pateman's Open for all? and a new podcast from OLA's president and executive director.
Fiona Inglis continues at the helm of Random Library Generator and this month she introduces Sharon Bailey from the Centre for Addiction and Mental Health in Toronto.
John delves into Ontario's new culture strategy while some of you might decide to plan a writing retreat in Mark Twain's home–a trend in the making.
Finally, Shelagh Patterson (OLA executive director) and Leslie Weir (OLA president) join forces via the sound waves to give you their take on SuperConference and plans (including strategic) for 2017.
As always, let us know what you think of Open Shelf.
On behalf of the editorial team …
Martha Attridge Bufton
Editor-in-Chief