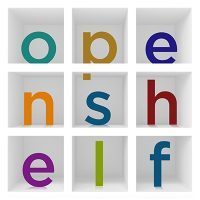 In this post April Fool's Day release, we reflect on the role of satire in a post-truth world, and introduce a new issue of Inside OCULA with a new editing team.
As we produced the April Fool's Day special issue this year, we talked a lot about "fake news". Ryan Tucci has some thoughts and suggestions on how to approach this topic in April Fools and Fake News.
The April issue of Inside OCULA includes the new OCULA President, mentoring programs, the OCULA Spring Conference, lightning strikes presentations, and two award-winning projects.
We hope you enjoy this issue, and please do let us know what you think.
Martha Attridge Bufton
Editor-in-Chief, Open Shelf