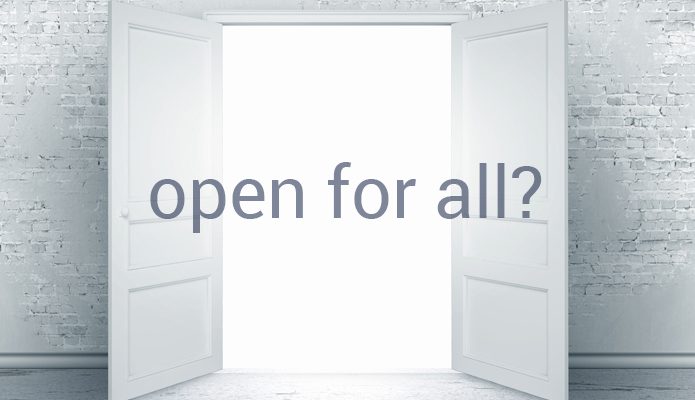 Strategy is at the heart of a community-led library. It drives everything we do, from Structures (staff and services), to Systems (policies and procedures) and Culture ("the way we do things around here").
It's a very useful exercise to hold a meeting with your staff and ask them why the public library exists – if you get different answers it means that your organization either has no strategy or that this strategy is not owned by staff.
Why Does it Matter?
Strategy which has been developed with the active engagement of all key stakeholders – community, staff, board, partners, suppliers – creates a common understanding of why the library exists and what it is trying to achieve. It means that there should be no surprises. It means that every aspect of the whole organization is pulling together and heading in the same direction.
Strategy should be driven by community needs and aspirations.
These are identified through relationship building, community profiling, partnership working and community asset mapping. You need to involve as many people – and as many different people – as possible in the strategy development process. Do not just rely on the "usual suspects". The experts in this process are the community and so they should have the loudest voice, whether they are active users, passive users or non users. A range of different techniques should be used to engage each of these groups.
Who Should Be Involved?
Active users are the easiest to reach. These are the people we know and like and who use us regularly. They are in the library lots and often and so we can engage them through conversation at the desk or on the library floor. While the conversation should be structured, this does not mean asking them a pre-selected set of questions, which suggests that decisions have already been made and they are just being asked to validate pre-determined options. The conversation should be open and focused on their needs, including their non-library needs.
Passive users are relatively easy to reach.
If they have a library card we have an address or phone number to contact them. This contact will serve two purposes: it will enable a conversation to identify their needs as part of the strategy development process; and it will create a marketing opportunity to tell them about all the changes which have taken place since they last used the library. This may encourage them to become active users again.
Non-users are the hardest to reach.
We don't know who they are or where they live. They will include some people who think that the library is 'not for them'. This maybe because they have never used a library and cannot see how it is relevant to their lives and needs. Or they may think that you need 'money and brains' to use a library. Others may buy their books and get their information from the internet and think that the library has nothing to offer them. Whatever the reason for not using the library, a conversation which focuses on their needs will quickly establish what the library has to offer or create the opportunity to develop a new service which can meet those needs.
How Do You Go About It?
Ideally every member of the library staff should be skilled in having conversations and building relationships which can identify community needs. Other techniques can include open public meetings and focus groups. But these should be without agendas and not too much pre-packaged information. People should come to the process with open minds and not pre-conceived ideas. They should be able to imagine or re-imagine how a library can meet their needs.
Strategy requires capacity, effort and resources and this should be deployed proportionately. For example: 20% on active users, 20% on passive users and 60% on non users. Mixing these groups up can be useful as well. Mixed patron / staff groups are also very illuminating. Library workers sometimes make decisions based on assumed needs, and these assumptions can be challenged or questioned in a mixed staff / patron focus group.
Once needs have been identified they can be prioritized because a public library will never have all the resources it requires to meet all of the needs in the community. Prioritization is a challenging process. If it is not managed sensitively it can become divisive with perceptions that services and resources are being taken away from one community and given to another. The best way to avoid this is to bring all of the stakeholders together for this process. This way they can learn about each others' needs and identify where there are common and specific needs
How Do We Know If It's Working?
Strategy must be constantly reviewed and evaluated to ensure that it's meeting community needs and the community must play an active role in this evaluation process. It is not possible to check with every member of the community and so mechanisms should be developed like Community Action Panels which can assess the effectiveness of the Strategy.
Library workers are another essential part of the evaluation process. Through their conversations with patrons and relationship building with non-users they can check whether the Strategy is meeting community needs.
People don't buy what we do, they buy why we do it. Creating a common and shared understanding of Strategy is essential to the development of a community-led public library. With staff and community in the same boat and rowing in the same direction the public library can go further and faster.
John Pateman is the CEO / Chief Librarian of the Thunder Bay Public Library. The Open for All? column explores the nature of libraries and their commitment to openness.