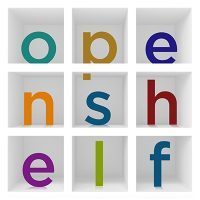 What's New in Open Shelf? November 1 2014
What's New in Open Shelf? is a Table of Contents of sorts. Open Shelf publishes when we have compelling new material. Every two weeks is our plan.
In this release we are exploring: identities, buildings, class structures, OLA staff, and reading.
Digital culture presents new challenges. One of those is the nature of our digital identities. In Digital Identity: a New Literacy Challenge for Librarianship Kathleen Scheaffer suggests that we need to accept this as a core aspect of our profession.
John Pateman continues his provocative Open to All? column with an insightful analysis of class and how it relates to library users and non-users of the library. In Class he suggests an approach that directly addresses the issue of class divide that is often left unspoken.
It was called "the best gift" – the creation of Carnegie funded libraries throughout the world (some 2,509; 111 of them in Ontario). But 100 years on are these buildings still functional? Rudi Denham looks at this in Carnegie Libraries: The Next Generation.
With this release we introduce two new columns.
The OLA Staff Room will highlight OLA staff, programs, and services.  This time it's an interview with Michael Rogowski, the newly appointed Education Coordinator at OLA. Find out what dance, dungeons and dragons, vinyl, and cottages have to do with being the Education Coordinator.
Keeping Current is a column about books, articles, and other media of interest to those involved with libraries. This time we review the thoroughly entertaining What We See When We Read. We invite your reviews. Contact us.
Always, let us know what you think of Open Shelf.
…Mike Ridley
Editor-in-Chief, Open Shelf