Thank you OCULA ambassadors!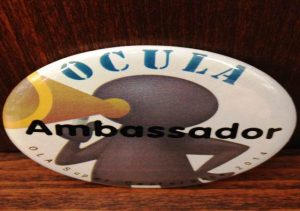 In 2013, OCULA launched its new ambassador program: the goal was to create a posse of dedicated OCULA contact people at each college and university library in Ontario. With some creative footwork, we have managed to create a network of fabulous volunteers who have been instrumental in ensuring that more people are aware of OCULA happenings and more voices can reach us with issues/areas of interest to you and your institutions. We really appreciate people taking the time to pass on the messages they are sent so this is intended to be a shout to all of our OCULA ambassadors to say Thank you! You are appreciated!
If you are interested in more information, or perhaps are considering becoming an ambassador in the future, please email me at mindy.thuna[at]utoronto.ca and we can chat.
Mindy Thuna, Science Librarian, University of Toronto Mississauga Campus. Mindy can be contacted at mindy.thuna[at]utoronto.ca.