OCULA President's message: Supporting new academic librarians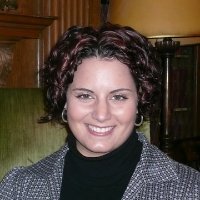 Remember when you were first starting out in library land? Getting that first job may have been challenging and certainly, in the last 10-ish years, it seems as if there have been too many graduates and too few jobs—maybe this is the situation you are facing right now. Well, OCULA council has a strategy for getting the next generation of  academic librarians launched in their careers and we want you to be part of the plan.
Back in March 2009, OCULA council members introduced the New Librarian Residency Award (NLRA). This award provides entry-level professional work experience in an academic or research library to a new graduate. Here's how it works:
1. An Ontario college or university submits a proposal to OCULA for a one-year entry-level librarian position. The proposal includes a job description (including roles and responsibilities) as well as details about how the librarian will be mentored and by whom.
2. The OCULA Residency Program Committee evaluates all proposals and then selects one institution to host the New Librarian Resident for a given year.
3. OCULA provides the successful institution with a one-time grant of $20,000, and the host institution funds the remainder of the librarian's starting salary.
OCULA council continues to be committed to this initiative for a number of good reasons. The residency:
• increases the professional skills and marketability of the librarian;
• provides a valuable work experience for the librarian;
• promotes the value of OCULA and membership in OLA;
• ensures that the librarian experiences the benefits of formal and informal mentoring;
• increases the librarian's understanding and knowledge of the diverse aspects of academic libraries.
However, $20,000 is a lot of money so OCULA is now exploring ways to fund the NLRA on an ongoing basis and we'd really appreciate your feedback and ideas on how to make this happen. Answer our survey (should only take two minutes!) so that we can continue making a difference to new librarians.
This year, the deadline for proposal submissions is April 30, 2014 and we look forward to receiving yours!
Fun fact: Since 2009, 17 institutions have applied to receive the NLRA.
Past recipients reflect on the benefits of the residency award:
2012 Lydia Tsai, Seneca College of Applied Arts and Technology
"The residency allowed me to transition from student to professional with the invaluable support of mentors; I developed a diverse portfolio of skills and experiences because of the dynamic nature of the program."
2011 Eva Stepanian, University of Toronto Mississauga Library
"I wanted to gain experience—that's a given—but I also think that it is an opportunity to demonstrate that while new graduates have a lot to learn, they also have a fresh perspective to contribute."
2010 Paula Cardozo, Nipissing University / Canadore College
"The award offers a fantastic opportunity for recent graduates to enter the profession and I strongly encourage other new librarians to apply."
2009 Monica Rettig, Brock University
"I read the job description and thought: this is me! I was attracted to the variety in the position [and] the opportunity to learn about several areas of librarianship."
Find out more about the NLRA at www.accessola.org/.
Sophia Apostol, 2014 OCULA President. Sophia can be reached at sophia[at]sophiaapostol.com.