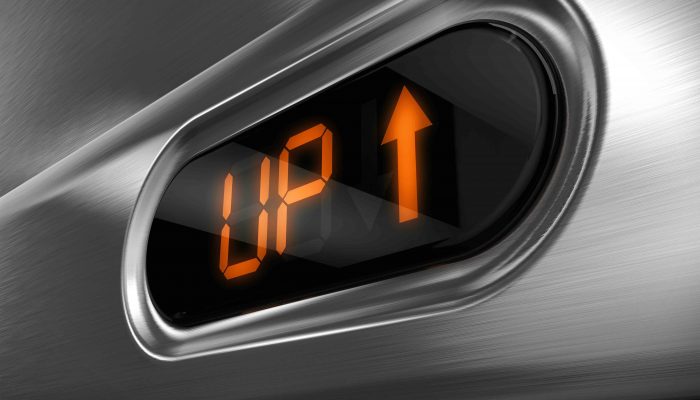 Going Up! A DIY Study Innovation!
Many university libraries grapple with the challenge of accommodating both students who desire individualized quiet space, and those who are engaged in noisier collaborative projects. For years, the University of Guelph Library has designated its five study floors as either "quiet" or "group study" work areas.
Now, thanks to an initiative arising from a joint library staff-student Library Committee, the Library's three main elevators will also be designated "quiet" or "group study."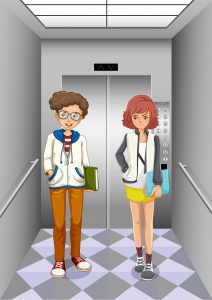 "We recognize that libraries are changing and it's important to stay ahead of the curve," says Carolyn Otis. Otis is a user services librarian and a member of the Library Committee. Otis explains, "Our students expect and deserve a holistic experience when they enter the library. We want to provide their desired experience throughout the building."
Sylvia Thyssenkrupp, a third year mechanical engineering student is also a member of the Library Committee. "This is a pilot project, so we'll see how it goes. For now, one elevator will be designated for quiet use only while the other two are for group work. Of course, we won't be making any changes to the remaining two elevators in the building at this time."
So far, the experiment seems to be working. Students in the quiet elevator were able to accomplish an astonishing amount of silent reading before exiting on the fifth floor (a designated quiet floor). Meanwhile, preliminary responses from students riding the group study elevators indicate that they have managed to establish group norms, draft agendas, and emerge on the fourth floor prepared to tackle their class projects.
"It's such a time saver," said one student who did not wish to be named.
If this pilot project succeeds, plans are in place to program all the elevators in the library so that they only stop on quiet (or group study) floors.
April Foolish is the CEO at the Erehwon Public Library.
For more articles from the Special Issue of Open Shelf see the Table of Contents.