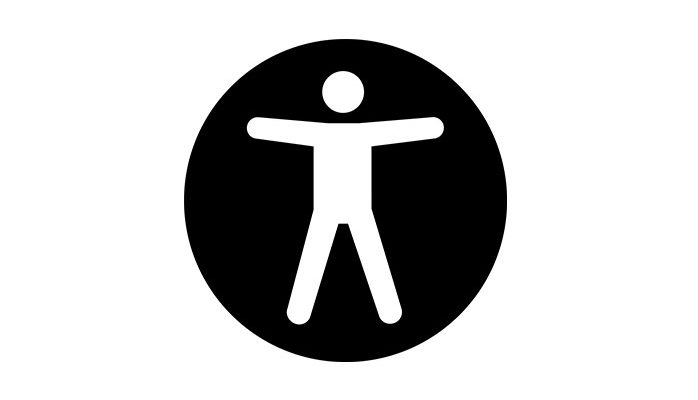 Managing Accessibility Projects Through Collaboration
In the last few years, Scholars Portal has achieved a tremendous deal through collaboration via Ontario Council of University Libraries (OCUL) institutions making a number of very successful accessibility projects as well as a brand new service possible by harvesting the collective power of knowledge via a broader group of experts across the community.
---
About this series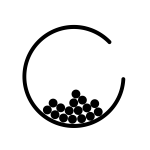 This article is the last part of a four part series in Open Shelf dedicated to the developing area of inclusive librarianship, looking at leadership and the growth of library accessibility policies / emerging librarian competencies with accessibility as a core competency / 21st century libraries, publishing and open access / and managing accessibility projects and collaboration. Each article will explore a unique facet of inclusive libraries through the lens of leadership and project management, using accessibility as a springboard to discuss a more important shift in our profession towards future-forward planning and progressive problem solving.
Part 1: Leadership and the Development of Library Accessibility Policies
Part 2: Emerging Librarian Competencies: Accessibility as a Core Competency
Part 3: Libraries as Publishers – Accessible Open Access
---
Products resulting from these collaborations included the Accessible Content ePortal (ACE), now a Scholars Portal core service and one which has also been extended to 22 Ontario colleges, Accessibility Information Toolkit for Libraries and more recently the Report on Accessible Media (ROAM). Each product presented its unique set of challenges requiring a tailored approach, hands on project management skills and excellent communication.
The following will highlight some effective project management strategies which were employed throughout work on these initiatives.
Communication
Stakeholders
Steady and transparent communication is always critical when starting a new project – finding ways to effectively engage with community members and increase buy-in can sometimes be the difference between life and death for a brand new initiative. Finding ways to explain the value of a new undertaking and soliciting input from community partners can create opportunities and present new resources you did not think were available. Engaging with diverse audiences will create an influx of fresh ideas and take care of advocacy, as the word of mouth is probably one of the most effective communication tools out there.
Communication Plan
Developing a realistic communication plan and identifying key stakeholders while preserving some degree of fluidity and spontaneity to accept necessary changes as things come up means having a good plan which is a "living document" and can be adjusted to accommodate evolving demands of your project.
Vocabulary
Building a consistent vocabulary to be employed in all communications means that you are able to reduce confusion and ensure consistency in how the project is being described by your stakeholders or other community members. Are you writing a research paper, guidelines or FAQ document, are you building a repository, portal or database?
Time Management
Is it better to finish something on time but not well or late but do an excellent job? In my view, neither particularly offers the best option. Being a perfectionist is great but that also means you could get stalled with your innate sense of self criticism and never-ending self-doubt. Does the project meet your own (perhaps unrealistic) criteria?  On the other hand, doing something fast just so that it *counts* will not only make you look incompetent but potentially stall what might be otherwise an excellent idea and a project of significant value to other members in the community.
So what's the best approach to time management?
Following the natural ebbs and flows of the project workflow is probably the best way of staying on track, but it takes intuition and an occasional pulse check. No project ever maintains the same pace throughout its lifespan, therefore, there are times which are busier as well as less busy. Balancing workload throughout a very busy time while adding a few extra tasks to your workload during a quieter period in order to fast-track where you can,  could save you from late work days and potentially working on the weekend. Anticipating the next steps and tackling some of that workload as you are waiting for a stakeholder to deliver on something else can mean that key deliverables are met in timely manner and possibly with extra room for feedback.
Avoid Panic
Its very easy to get wrapped up in a project which is sucking the life out of you and get locked into the vicious cycle of bad results compounded by your own frustration with (often other people's) incompetence. Take a step back and assess. Is this project still relevant? Are the stakeholders still invested and if not, why not? What are the biggest hurdles and how can you circumvent these by taking another approach. The ability to take a single situation and reframe it, looking at a given crisis as a potential opportunity is a skill worth honing. After all, what a good project manager does is lead and if the leader is experiencing an emotional crisis, the stakeholders will start to feel self-doubt too. Don't lose momentum and the partner buy-in but don't expect your project to go according to plan either. Think of it as a fun adventure full of new discoveries, unchartered territories and maybe a few pirates!
Continuing Education
Interested in formal education to improve your project management skills? Many institutions offer a series of project management courses, in-person or online but be prepared for a heavy workload. The School of Continuing Studies at the University of Toronto is a Project Management institute (PMI) registered education provider, offering courses you can take towards your PMP certification.
Katya Pereyaslavska is currently seconded to the Association of Research Libraries as a Visiting Program Officer for Accessibility and Universal Design and tasked with raising awareness of inclusive library practices and accessible publishing. In her day-to day role as the Librarian for accessibility projects at Scholars Portal, Ontario Council of University Libraries, Katya has been responsible for the development of initiatives such as the Accessible Content ePortal (ACE), Accessibility Information Toolkit for Libraries and the Report on Accessible Media (ROAM).  To find out more about what Katya is up to, you can follow her on Twitter @Socialbrarian or drop her a line via email katya [at] scholarsportal.info.