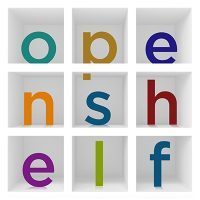 What's New in Open Shelf: November 15, 2015
What's New in Open Shelf? is a Table of Contents of sorts. Open Shelf publishes when we have compelling new material. Every two weeks is our plan.
In this release we feature romance (!), collaboration, community hubs, participation, and learning.
The Readers' Advisory column takes on a hot, a very hot, subject: romance. In Red Hot RA: Demystifying the Romance Genre Jennifer Green talks about the very popular genre that everyone seems to love to hate.
In the last of her four part series of accessibility issues, Katya Pereyaslavska looks Managing Accessibility Projects Through Collaboration and provides a series of best practices to make collaboration work
Does the Ontario government's recent interest in "community hubs" help or hinder public libraries. In the return of the Policy Wonk column, Todd Kyle discusses Public Libraries: the Original Community Hubs.
"We need to think beyond simply creating more activities and ensure that people are aware, feel included, and have the resources to participate." Participation is the theme of John Pateman's latest instalment in his provocative Open for All? column.
And finally The Guelph Library Project: an Update. This "project" is really a course at the University of Guelph where 1st year undergraduates are exploring the future of the downtown public library. As the course moves towards its conclusion, students are formulating scenarios and recommendations.
As always, let us know what you think of Open Shelf.
…Mike Ridley
Editor-in-Chief, Open Shelf
@OpenShelfOLA