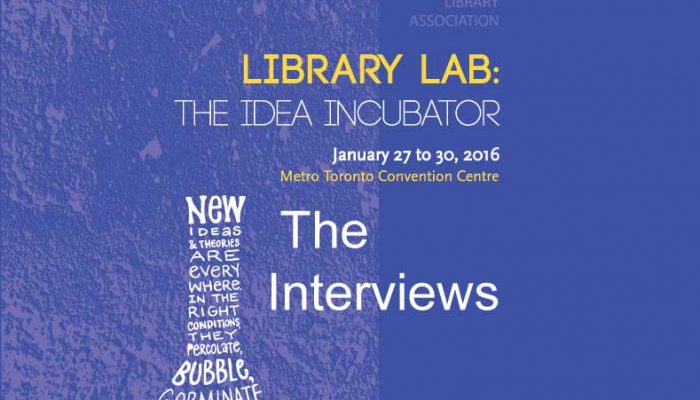 Darrell Dennis, Aboriginal Spotlight, Super Conference 2016
Darrell Dennis is a writer, actor and comedian. His one man show Tales of an Urban Indian was nominated for two Dora Awards and had multiple tours across North America. His feature film adaptation of Tales was one of 13 international screenplays accepted to the Sundance Screenwriters Lab. He is also known for his roles in the CBC TV series; The Rez, and Northwood. Dennis co-wrote and hosted the groundbreaking CBC Radio program Revision Quest, which won the prestigious New York Festival Award. As a comedian, he has performed in numerous televised galas including the Just For Laughs Festival.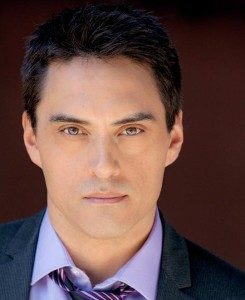 Describe your favourite memory or experience with a library.
I was a latchkey kid and after school I would frequently go to the school library and sit there for hours reading everything I could get my hands on. Also, our library had numerous guests and events for children so it was a constant cabaret of entertainment for school-aged children.
How has reading made a difference in your life?
From an early age I have been able to form my own thoughts and ideas based on the varied books I have read. I have always been able to discuss and debate issues with people on either side of a topic due to the multitude of opinions that I absorbed in my reading. Reading has enabled me to see both sides of issues and topics so I have not been limited to just the positions of my family, upbringing, and peer group.
What is the biggest misconception about North America's First People?
The biggest misconception is that North America's First People are a dying people. The reality is, the Native experience is extremely heroic when you consider what we have had to face and the documented attempts to disappear our people. The fact that we are still here and that we have evolved and are making a dent in the policies of the status quo speaks volumes about our strength, tenacity, and enduring spirit.
Tell me something that's true, that almost nobody agrees with you on (for example, your favourite fact or something about yourself).
Indigenous populations held very advanced beliefs in spirituality and religion that modern science is only now starting to catch up to and label as "scientific fact". This will likely be the topic of my next non-fiction book.
How can library staff make a difference to the indigenous population?
By offering selections that appeal to Indigenous readers by looking outside the cannon of "Canadian writers" to include Indigenous writers. It is very important to Indigenous readers to be presented with stories that represent them accurately in a modern context. Most Indigenous people are tired of reading about themselves as historic figures or as "museum pieces". We want to be able to read about Indigenous characters that are going through the same problems or adventures that we as modern day Indigenous people are going through.
If you were a book, what genre would your story be?
Half self help. I consider myself a constant work in progress that is always striving to gain a better understanding of my self and my place in the universe. The other half would be the magazine rack.
What's the best idea you've "incubated" at a library?
The very first full-length piece I have ever written was my first play "Trickster of Third Avenue East". I spent countless hours reading plays, particularly the works of Native playwrights, teaching myself how to write in the genre of theater.
If you could describe librarians in one word, what would it be?
Guardians
Why should Super Conference attendees attend your session? 
I love to discuss stereotypes and misconceptions about Aboriginal Peoples in a way that is all inclusive and entertaining. There will be points of view discussed that not many people in mainstream Canada have ever considered before but it will be done with laughs. My talks are always educational talk but, most importantly, entertaining.
Annesha Hutchinson is the Marketing and Communications Coordinator for the Ontario Library Association. She currently tweets for @ONLibraryAssoc. She can be reached at ahutchinson [at] accessola.com.