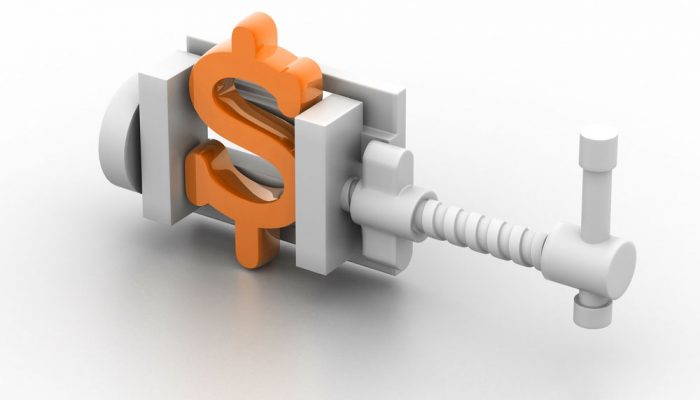 Making an Inadequate Budget Do Extraordinary Things
With no development charges, a very low population base spread over a huge area of land, and the dubious honour of being the county with the lowest per capita income in Ontario, Haliburton County presents some interesting challenges in terms of library services.
While defying most of the Administrators of Rural/Urban Public Libraries of Ontario (ARUPLO) Guidelines dictating where, how big, and how many operating hours, we still have eight branches trying to serve all corners of a land mass almost the size of Prince Edward Island.  Branch closure is a constant political threat, however in such poor communities we are also aware that the choice to use badly needed fuel to go that extra 30 kilometres to use the Library is not one we want to force our population to make.
With a small tax base, our operating budget is well below the provincial average and leaves us scrambling in many facets of our day-to-day activities. But this is not intended to be a sad story.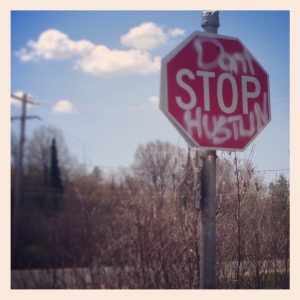 In fact, being poor makes us creative.
What we have learned is that by forging strong community partnerships we can do much more than we would be able to do within the limitations of our budget. Currently we have fifty-four active community partnerships; they are as simple as material distribution and as complex as an organization delivering collections or programming to us.
Community Radio
Recently our local community radio station won the OLA's Media and Communications Award. On their plaque it says, "Presented to CanoeFM for making literature and a love of reading part of the cultural fabric of Haliburton County." When we were informed that they had won the award, the radio station manager and I calculated the value of our partnership based on non-profit advertising rates of $15.00 per 30 seconds.
The economic value of our partnership is a staggering $70,000.00 a year – that is an awful lot of us talking on the radio. In a gross operating budget of $960,800.00, our advertising line is $2,000.00 – under ordinary circumstances we could not afford the $70,000.00 a year in advertising from just one media outlet.
Economic Development Agencies
Good relationships with media are one way to make a dollar stretch but so too is being aware of some hidden pockets of money. Our local Community Futures Development Corporation employs a Community Economic Development consultant who helps organizations and government with anything from writing cultural plans to strategic plans at no cost to the organization. Basically, to find out about these things you have to take a lot of interest in the key organizations in your community. By understanding how the local Community Futures Development Corporation worked I discovered that if consulting assistance is requested early in the fiscal year, there is more of a chance that their consultant can allocate some of the time allotted for this type of service to your project.
The consultant and I calculated that the three sessions he did with our Advocacy Committee plus subsequent reports which resulted in an Advocacy Plan were worth in excess of $4,000.00. Again our budget line for professional services barely covers our financial audit, let alone something as specific as an advocacy plan.
Strong partnerships with the right organizations can also result in grants just based on the fact that you have partnered. Although it is too early to calculate the dollar value, partnered grant applications with both the local campus of Fleming College and our local Chamber of Commerce have huge potential for financial results.  Granting bodies are becoming more and more interested in efficiencies and cross sectoral collaboration.
Land Trust
We are also starting to develop partnerships for specialized collections. One such example is the local Land Trust. Because we are small staffed, without the luxury of having subject specialists, we have learned that relying on the expertise of those in specific organizations is a great way to develop better collections in that subject area. In the case of the Land Trust, the material collection also comes free as they pay for the books. In return they get stickers in the materials thanking them for their generosity as well as the ability to search the collection through a tag in the 500 field of the catalogue record. In this case one would search "The Land Trust Collection."
TIFF Film Circuit
Another of these collaborations has led to a much more varied DVD collection. Based on our topography, not everyone in the county has access to broadband internet and therefore no access to downloadable products like movies. DVD circulation still accounts for 36% of our overall circulation and most of the businesses that rent DVDs have either stopped doing so or have reduced their offerings. Haliburton Village is one of the 180 communities across Canada that is on the TIFF Film Circuit. After the films are shown in the theatre at the only high school in the county, they are donated to the library. This has resulted in an additional DVD collection worth more than $5,000.00. This collection is also searchable through our catalogue and there is cross promotion of both the theatre showing and the library collection.
Being Better Connected
Gone are the days where there is money for duplicated effort, services, or products. Partnering with other organizations within your community with mutually beneficial results is going to be the only way that library systems like ours continue to flourish. This thinking does change the game and certainly changes the role of the CEO and Board in terms of being leaders in big picture thinking and in community building.
Rebecca Raven, the CEO of Brampton Public Library, recently said at a presentation for the OLBA Bootcamp at Super Conference that in order to really know your community, "You need well-connected board members." The biggest difference I see is that libraries have become proactive organizations and community leaders; this is better accomplished through a team effort of staff, Board, and in our case a Friends Group, working together towards a singular vision. Bringing people together in meaningful ways is the new role of the library, and that requires making a change in thinking and execution.
Bessie Sullivan is the CEO of the Haliburton County Public Library. She can be reached at bsullivan [at] haliburtonlibrary.ca.