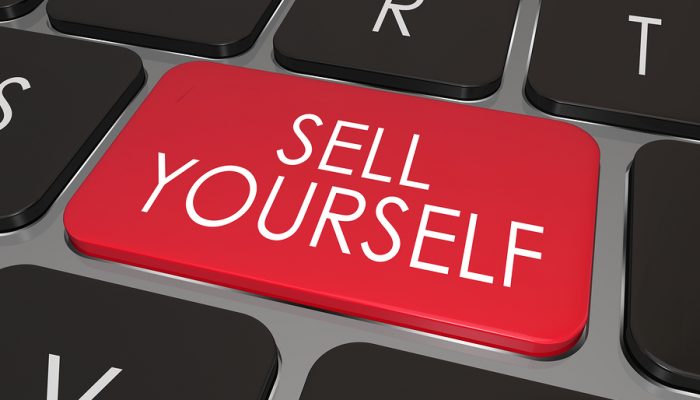 Closing the Sale in a Tough Job Market: OCULA President's Message
In my previous message for InsideOCULA, I discussed the challenges that meet recent library program graduates. While new library workers struggle to gain a foothold in college and university libraries, administrators are met with stagnant or shrinking budgets and rising pressure to do more with less. The highly competitive market applies to positions at all career points, from entry-level to management. It seems as though there is simply not enough to go around. It's a common refrain among recent and soon-to-be graduates from countless post-secondary programs, and libraries are no exception, resulting in a fiercely competitive market for academic library positions.
Landing permanent employment in the academic world may seem daunting, but there are ways to overcome these obstacles and close the sale — on selling yourself. From my personal experience, there is no shortage of advice on how we can sell ourselves better to potential employers. At the end of the day, if there are not enough positions to go around, some of us will inevitably lose out. Many of us will probably lose out several times before we find a stable position. Don't be discouraged.
Giving up on finding gainful employment in a competitive market may be tempting after carefully crafting customized cover letters and resumes to no avail. Before giving up it's important to ask whether every avenue has been exhausted. Opportunities are what you make of them and the best way to find success in the library community is to get noticed.
Seize opportunity when it presents itself. Attending a conference is a great way to gain new skills or to learn about current and emerging trends in academic librarianship. You can optimize on this opening by volunteering for your division. You'll meet new people and get to familiarize the library community with your skills and competencies.
For the more experienced among us, volunteering can open doors to meeting and working with new people outside of your current institution. By extending our reach beyond the walls of our offices, we can gain new perspectives in project management, for example, and network with people you may not have had a chance to meet otherwise.
The benefits of working with new people is two-fold when we consider that the same people we want to notice us are also being noticed by us. Fostering relationships beyond the library walls at any point in a career is beneficial to all parties involved.
Take a risk. Not sure whether you meet the requirements for a position posting? If you meet most of them and can argue well for your potential, you might be successful anyway. Employers can't list everything they'd like in a new hire in a position description. Take advantage of resources available to you, including the OLA Mentoring Committee. The mentoring committee offers resume critiques, speed networking, and mock interviews every year at the OLA Super Conference.
At the end of the day, luck is definitely a factor. One of my own mentors once told me "it's all about the applicant pool." Unfortunately, that is something no one has any control over. It's never a guarantee that our effort will have the desired results. Add a dash of luck to seizing and optimizing opportunities as they come and it's fair to hope that, with time, we will end up exactly where we'd like to be.
Denise Smith is an early-career librarian in the process of forging a path for herself. She is currently an Education Liaison Librarian at McMaster University's Health Sciences Library, where she is the liaison for the Bachelor of Health Sciences program. She is also OCULA President and has a seat on the IFLA Information Literacy Standing Committee. Denise can be contacted at dsmith [at] mcmaster.ca and @DeniseSmith85