Up to Date or Out of Date? New Skills for Today's Libraries
How do you keep pace with the increasing expectations of library users? Libraries have always existed to meet the needs of the people that use them.  Whether those users are students, researchers, the public, members or employees, libraries of all types have striven to serve them well by anticipating and meeting needs. Libraries are responsive and customer-focused.  Today's libraries are challenged as never before by the pace of societal changes driven by technology.
Meeting the needs of users has always been challenging but this is complicated in today's world by users' ever widening range of expectations. These expectations are driven by assumptions based on immediate access to social platforms, easy access to information and the availability of library staff assistance in person and online. The ever present patter of soothsayers predicting the end of libraries doesn't help.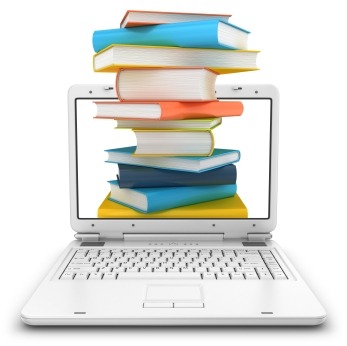 As any library practitioner knows, we're not working in our grandma's library any more. Our users expect more daily, and in increasing numbers do not expect to have to be physically present in our buildings unless they choose to be.  Digital technologies are transforming libraries and their services. Appealing physical spaces and physical collections remain vital but today, just as vital, is the range of digital collections, services and online presence, whether designed for desktop or mobile access.
These changes in our users' expectations have a major impact on the competencies and skills needed by library staff. While many of the traditional core skills such as information retrieval and customer service are as important as ever, these need to be coupled with knowledge of today's technology and the complexities of dealing with online platforms and resources that are available in various digital formats.
Norene James, Lisa Shamchuk and Katherine Koch state in "Changing Roles of Librarians and Library Technicians" that their survey found librarians and library technicians "perceived their roles and responsibilities to be changing … growing in scope and complexity".
An initial list of developments in the library field in the last few years is enough to make anyone's head spin:
Implementation of RDA cataloguing guidelines
Use of mobile devices and their influence on collection formats and accessibility
Integration of social media platforms
Discovery systems' impact on online searching
Development of digital media space, including makerspaces and digital hubs
Evolving standards and practices related to structural and descriptive metadata
Use of emerging technologies to improve user experience
Many of us graduated as librarians or library technicians at a time when these technologies were not even a glimmer in the eye of the savviest library forecasters, and certainly not covered in the library curriculum that we studied at that time. The importance of professional development to keep current throughout our careers has always been stressed in library curriculum.
Mohawk College has offered a popular online library technician diploma and an online records management certificate for many years. In 2013 when we did a program review for the LIT program, one of the messages that we heard was that our grads felt well-prepared by our program, but found a lack of professional development options in the Canadian marketplace. We heard our grads and other stakeholders, including the library leaders serving on our advisory committee, express a desire for professional development opportunities related to digital technologies.
Mohawk's new online "Libraries & Digital Technologies" graduate certificate is intended to provide librarians and library technicians with the competencies needed to respond to the expectations of today's users. This certificate takes the form of 12 online courses which can be used to earn the graduate certificate, or taken individually to provide specific skills as needed.
We proposed the Libraries and Digital Technologies graduate certificate:
based on our program review research
having identified a gap in the professional development options available to Canadian library practitioners
with courses developed and taught by librarians at the leadership level in their sphere of work (e.g. user experience, digital media, metadata, RDA, digital resource management).
Our proposal was accepted by Mohawk College, approved by the Ministry of Training, Colleges and Universities, and launched in the 2015-16 academic year.
Meeting heightened user needs is an ongoing challenge. At this back-to-school time of year, we encourage you to give some serious thought to your own professional development in this realm. Explore educational opportunities that are of interest to you: webinars, conferences, or educational programs such as ours. You, your library, and your user community will be richer for it.
Dolores Harms Penner co-developed the Libraries and Digital Technologies program with Kathryn Deiter. She is the Program Specialist and an instructor in the Library and Information Technician program at Mohawk College. She can be reached at dolores.harmspenner [at] mohawkcollege.ca.
Kathryn Deiter co-developed the Libraries and Digital Technologies program with Dolores Harms Penner.  She is an instructor in that program and Mohawk College's Library and Information Technician diploma program.  Kathryn is also Coordinator, Staff Development and Training, at Hamilton Public Library.  She can be reached at kathryn.deiter [at] mohawkcollege.ca.