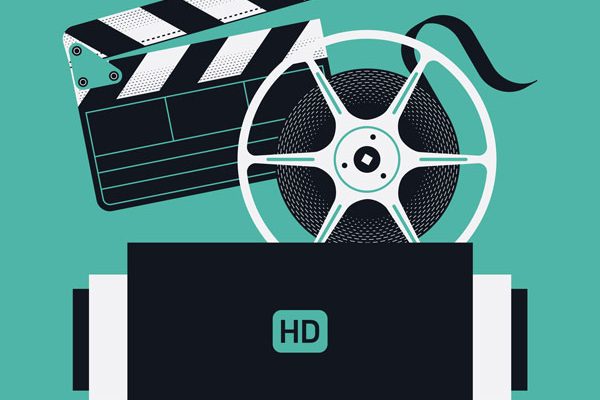 Coast to Coast to Coast: Digital File-Based Workflows at the CBC
On a busy day, the phone (yes, an actual telephone) would ring off the hook and, heart pounding, you would furiously scribble down notes, taking care to ask when do you need this by, what's your number, and how much do you need?
Ten years ago, I started working at the CBC Libraries + Archives in the television archives, known as Visual Resources, right on the cusp of a revolutionary transition from tape-based to digital file-based workflows.
The transition was revolutionary for a number of reasons, best illustrated by how it changed video delivery from coast to coast to coast. When I first started working at Visual Resources, there was a person dedicated to providing visual research services across the country. While each CBC region has a local archival collection, the Toronto based archive has the largest selection of stock footage and network content. Archival footage is used to bring a story to life. Adding the visuals and sounds of a famous protest, speech or war helps enrich the stories we tell everyday at the CBC. In a tape-based environment, sending video across the country involved a long list of steps. You started by searching for the best visuals using an in-house database, then you would cross your fingers, hoping that the tape you needed was in the vault. Once you found the tape, you popped it into a Beta machine to screen the visuals and note the in and out timecodes. Then, accounting for the multiple time zones across this vast country, you would work with resource specialists to distribute the visuals via precious satellite time.
Then, CBC/RC rolled out Desktop Television (DTV), a digital asset management system where you could capture, archive, screen, and edit video using your computer. A massive "pipe" (NGCN: Next Generation Converged Network) was installed across the country, enabling video to be sent from one region's DTV system to another with a few clicks of the mouse. Multiple people could use one asset at a time, eliminating the need to scour the building looking for a tape that was signed out weeks ago. Now we've reached the point where someone in the regions can do their own research and, if the high resolution video is online, can log on to the Toronto system and pull the visuals to their own local DTV system.
Of course, the file-based system came with its own host of problems. As you can imagine, high resolution video requires a lot of storage. Most archival high resolution footage is stored "offline" on LTO (linear tape-open) tapes (yes, we're still using tapes in our file-based world), and needs to be restored in order to be re-used. Restoring video can take up precious minutes or hours, a real challenge in a 24 hour breaking news environment. Media management has become a crucial role, ensuring that server capacities are kept in check (too high and we could go off the air) while balancing the need to keep footage needed for long term projects and developing stories. File formats are another challenge, as is capturing content published to the web or social media platforms.
These days, we're building a new media asset management (MAM) system, which will also have a revolutionary impact on our workflows and services. Metadata will be attached to essence (media) files, eliminating the need to maintain separate library catalogue systems. Down the road, the MAM will be used to capture and preserve all of our assets, sound, moving images, and still images, enabling "one-stop shopping". With one system in place, we hope to streamline our core functions, acquisitions, cataloguing, preservation and research, from coast to coast to coast.
Kathryn is the Media Asset Management and Taxonomy coordinator at the CBC Libraries and Archives. Currently, she is a councillor-at-large for OLITA and chair of the Selection & Steering Committee for the Forest of Reading Evergreen program. She can be reached at kathryn.lee [at] cbc.ca.