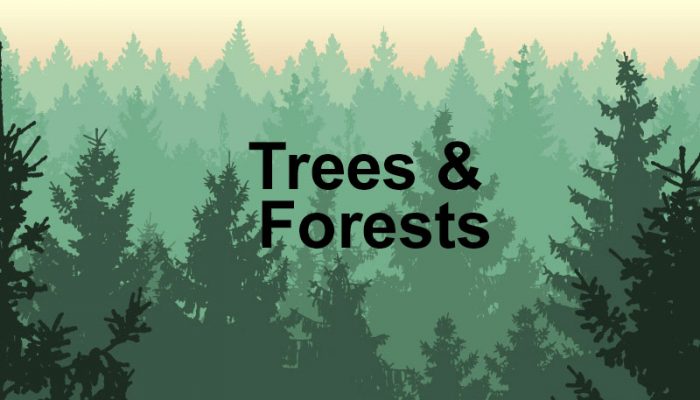 Small Communities Making and Trying
Where is the one place you could go to have fun with a 3D printer or horseback ride on a simulated horse? The library, of course! Well, not exactly in our case, but there is a connection.
Libraries have found another way to encourage people to be curious and playful. They go by different names, such as Try It Fair, Skill Share Fair, or Technology Fair, but whatever you call them these fun, learning, activity-filled events are becoming popular for libraries to host, in their own facilities if space allows, or elsewhere if necessary.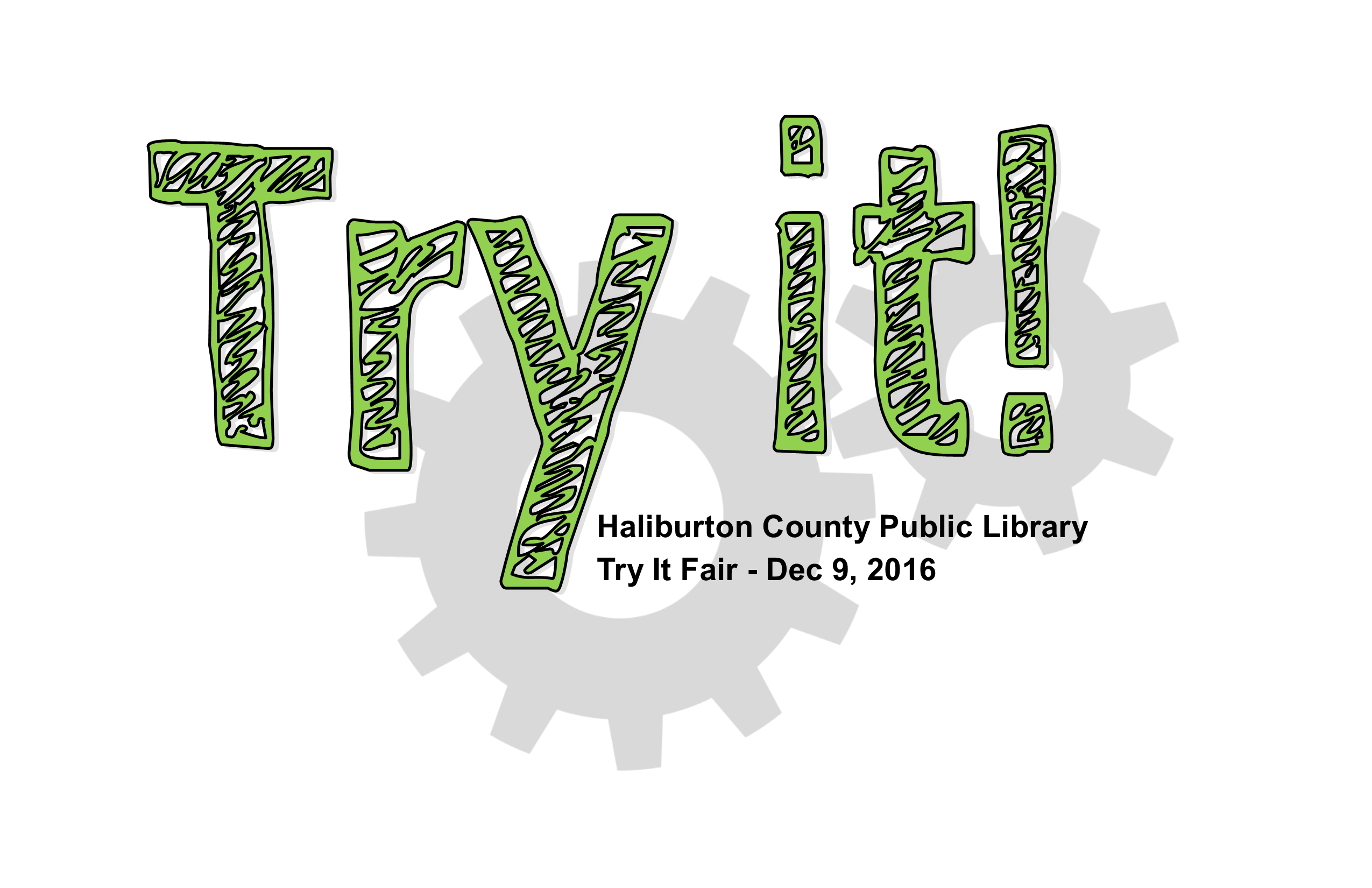 Partially attributable to the rapid pace of evolving technology, formal in-classroom learning is no longer keeping up with the pace of change. People have to be willing to explore on their own and engage in self-guided learning in order to stay current in our ever changing world. Libraries have always been interested in lifelong learning and human inquisitiveness, and the Try It Fair is just the latest manifestation of that focus. Attendees of these library-organized events are encouraged to leave their comfort zone and try something new.
Serving a population of 17,000, scattered over an area almost the size of Prince Edward Island, and lacking the physical resources of many other library systems, our library held a Try It Fair at the beginning of December. We weren't sure if we could pull it off but we took the plunge and hoped for the best. It was held in the high school gymnasium (there is only one high school in our county) and for the first two hours we limited it to the students only, before opening it up to the public for the remainder of the time.
We attracted more than two-dozen skills and activity demonstrators and entertained 250 enthusiastic people in a four-hour period. We are still analyzing the feedback from our Try it Fair but there is overwhelming evidence that it was a success and that we should do it again.
We had all but given up on the idea that our library could have a Maker Space, but then the local campus of Fleming College wrote a grant that allowed them to build a "Centre for Making" where they house a vinyl cutter, 3D printer, and laser cutter among other things. In partnership with our library they were willing to make the centre available to the general public.
"We attracted more than two-dozen skills and activity demonstrators and entertained 250 enthusiastic people in a four-hour period."
What they have is a start—Maker Spaces are limitless in what they can offer. Using Innisfil Public Library as our model for what we wanted, we started looking around the community for what other organizations had to offer in terms of what comprises a complete Maker Space service. A working committee—tentatively called the Community Maker Space Committee—comprised of our library, Fleming College, the community radio station, a local media company, and the local Chamber of Commerce committed to providing access to their organization's resources.
The committee's work began with a trip to Innisfil. Our staff had seen the space before, but the rest of the committee had not. It was essential that we could all envision what Innisfil had to offer to the plan.
The Chamber of Commerce expressed that it has been difficult to attract high tech businesses to our area because of the lack of technically skilled workers. Their contribution to the project was to survey the business community to determine the gaps in technical skills among the local work force. The Chamber hosted roundtables with different groups and we were invited to join them. The Try it Fair was suggested at one of the roundtables, as it had been successful for other libraries.
We identified our disadvantages and our assets. We knew that as a community we have people who need jobs and people who can mentor skills as well as the equipment necessary to learn the skills. The only thing lacking was a way to put it all together. Our Try it Fair put various valuable skills on display and brought practitioners to one location.
The Try it Fair was a way to demonstrate to the community what could be possible. As we move forward our Community Maker Space will not be housed in one place but we will coordinate the equipment, the locations, and the people into a cohesive unit. It will be a series of partnerships between public and private institutions.
Building on the initial success of the Try it Fair, we are attempting to obtain a grant that will allow our library to hire a coordinator to run programming at all locations of the Community Maker Space. We are also looking to fill in the gaps with our own equipment and purchase compatible software for the other spaces to allow for people to continue their work, such as sound and video editing, at our library or any Community Maker Space location.
As we get deeper into our Community Maker Space concept, upcoming Try It Fairs will be a promotional tool for the skills to be gained from all future Community Maker Space locations. Whatever happens, we have gone from thinking none of this was possible to having successfully hosted a Try It Fair and built community relationships in the process.
Bessie Sullivan is the CEO of the Haliburton County Public Library. She can be reached at bsullivan [at] haliburtonlibrary.ca. Trees and Forests is a column about library issues and ideas.