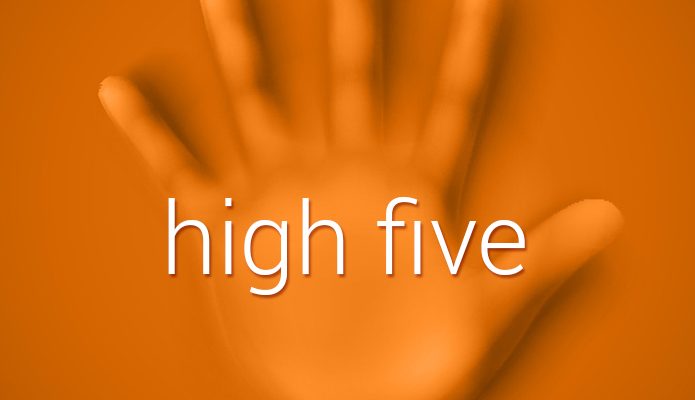 Indigenous knowledge practices
If you are interested in Indigenous collections, history and approaches to the work done by archivists, librarians and museum workers, then you might very well find The Association of Tribal Archives, Museums and Libraries (ATALM)/International Indigenous Libraries, Archives and Museums Conference  exciting. I attended this unique conference last fall (October 9-15, 2016) and the following key words capture this experience.*
Rather than taking written notes, I just focused on being there, noting the words I heard the most often, and later reflected on what those words meant to me within the context of the conference.[1]
Community
"Culture builds community" was the conference theme so it's no surprise that the word community was used frequently. Community refers to the place where one resides and, most often, an Indigenous community. When people asked me "Where are you from?" they often meant "To what Indigenous nation do you belong?"
My answer, "I'm from Ottawa," was confusing to others as most took this to mean the Ottawa nation. The awkwardness around this one question demonstrates how differently Indigenous, settler librarians and other cultural workers see the world. When, in day-to-day life, people ask about my origins I assume they are referring to me as an individual. At ATLAM, when people introduced themselves, they cited a particular tribe or nation, individual and community identity: Identity seemed to include a whole network of people and social systems.
One presenter, an Indigenous activist and professor, stated, "The best scholarship is service to the community." This service was to elders, children, ancestors and each other so cultural work takes on a much deeper meaning when approached from this perspective.
Most attendees wanted to enhance their communities, i.e., strengthen connections to elders and cultures threatened by colonialism. Community does not necessarily refer to the tribe that people belong to, since one tribe may have many communities. Community consists of the people who will benefit most directly from the work of the archivists, librarians and museum workers at the conference.
Colleen Lucerno of the Hopi tribe (based in Arizona) gave a very powerful presentation. She wondered why history books told different stories about a particular company operating in the Grand Canyon than those she had heard from her grandmother. Her grandmother had worked for Fred Harvey as a "Harvey girl" her account directly contradicted history books and other sources, which described Harvey girls as only white. Colleen persisted in searching for the truth through a local historical society and from the oral histories of her grandmother and her grandmothers' friends who of whom lived nearby.
Colleen now tells a much more accurate story that no longer erases the experiences of the Hopi women who worked for Fred Harvey. Using Hopi oral histories and artefacts has had a positive impact on the Hopi community and Colleen has developed both a mobile exhibit and documentary film. This example demonstrates the work that Indigenous cultural activists do to preserve the stories, languages and traditions of their people and to challenge a telling of the past in which they were marginalized or even erased.
Language
The preservation of Indigenous languages was probably the topic that most resonated with the greatest number of participants. If people lose ancestral languages, they lose their cultures and connections to their ancestors. As such, many projects dedicated to preserving Indigenous language have been funded in both the U.S. and Canada and there were dozens of presentations on projects, grants, technology, approaches, and best practices for language preservation.
Every Indigenous speaker made his/her introductions in their own language and I was humbled to witness such pride in language acquisition. One woman in particular stood out. After a fairly long introduction in her ancestral language, she said that she didn't even know she was Indigenous until she was a grown woman. In her mid-thirties, she mastered her language and was finally able to connect with her culture and ancestors.
Repatriation
Cultural appropriation refers to the appropriation of sacred artefacts, the misuse or commercialization of Indigenous identities and the historical anthropology that has made Indigenous peoples the subject of incorrect assumptions because anthropologists often mistranslated Indigenous languages. Yet, ironically, white anthropologists' accounts often become the basis of contemporary 'knowledge' of Indigenous peoples as these sources are seen as authoritative (despite their overt racism).
American repatriation law (the Native American Graves Protection and Repatriation Act of 1990), requires agencies that receive federal funding to return to "lineal descendants and culturally affiliated Indigenous tribes and native Hawaiian organizations cultural items including human remains, funerary objects, sacred objects, and objects of cultural patrimony."
Conference attendees involved in this time consuming work (often it takes years to negotiate the return of important cultural objects) report that repatriation happens on a case-by-case basis. However, communities that now have access to previously stolen artefacts appreciate the process.
The honour of women, mothers, grandmothers, and great-great grandmothers
I've never attended a conference opening ceremony that featured a man who spoke dearly of his mother, his mother's cooking, his relationship with her, his relationship with other women in his life, and the deep respect and gratitude he and members of his community have for women. This gentleman wore a shell necklace, signifying respect for women, and he reminded us that women give life, ensure safety, keep and tell stories, and pass everything on to the next generation who in turn, takes on these duties.
This presentation was such a stark contrast to my experience later in the evening, when the first revelations of sexual assault surfaced during Donald Trump's presidential campaign. The two perspectives could not have been more extreme.
The ATALM conference put the seriousness of cultural preservation front and centre. Indigenous peoples deeply respect artefacts, languages and the people who embody them. Not only are cultural artefacts valued, but life itself is sacred. And we celebrated this belief when, during lunch, we all stood together holding a giant banner that read "WE STAND WITH STANDING ROCK.".
Visit the ATALM Facebook page for more information about past, present and future conferences.
---
* My employer, the University of Ottawa, contributed to the cost of my attendance at the ATALM conference, also known as the International Indigenous Libraries, Archives and Museums Conference.
[1]  I attended the conference as an outsider and on the fringe of the ATALM context. My origins are not Indigenous to North America, and my interpretations of the conference flow from this positioning. The vast majority of people who attend ATALM are Indigenous librarians, archivists and museum workers and there on behalf of their tribal communities.
Jennifer Dekker is a Subject Specialist Librarian at the University of Ottawa serving the Faculty of Arts. She can be reached at jdekker [at] uottawa.ca. 
The High5 column brings together 5 key projects, databases or tools about subjects or issues of consequence to libraries and library users.