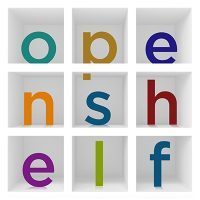 In this special issue, we bring to the forefront some very bizarre stories. While they may have eluded the mainstream news outlets, these stories could not hide from us! Some foolhardy, even jestardly things have happened locally, nationally and internationally for libraries over the past year and we deliver these foolish stories to you for your reading pleasure!
A recent initiative is receiving positive feedback at one Ontario University Library: The Artisanal Cuneiform Experience workshops!
The Conservative Party leadership race is heating up, and you will never guess how libraries are involved in some crazy shenanigans.
We welcome Shaz Stevenson from the Open Shelf Public Library, who shares his recent interaction with the eccentric Night Vale Public Library in an audio broadcast called Tales from the Shelf Vol. 1.
President Donald Trump continues to be controversial by introducing a book travel ban that has expanded to include two new countries (his targets may shock you)!
As always, let us know what you think of Open Shelf … be as foolish as you like.