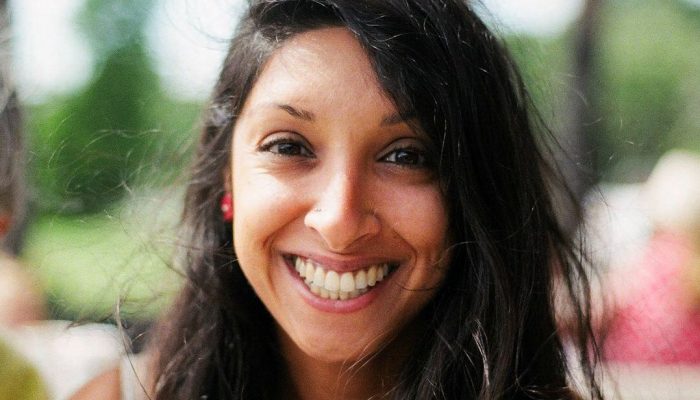 Reflecting on OCULA's Challenges and Opportunities: OCULA President's Message
By Sarah Shujah
The fall term brings with it new beginnings. At OCULA, we will be examining our own activities, initiatives, and projects and re-thinking and re-aligning them to the new OLA strategic plan 2017-2020. It is a time of reflection, I believe, for most.
OCULA recently reflected on our membership's top 5 challenges and opportunities based on our current activities and the 2015 member survey. Not in any particular order, the first opportunity and challenge we noted is membership engagement and for OCULA as an association to be relevant for academic libraries. What can OCULA do for our members who are dealing with challenging situations that are common issues across academic libraries, such as academic freedom, copyright, and freedom of expression?
At Gladys Watson's retirement gathering at Centennial, she left us with a thought on the future of libraries from the book Library 2020 by Joseph Janes: libraries are the last bastions of truth. In light of the rise of fake news, libraries can help guide the public in their search for information on issues, so that people can make informed decisions. That role is true now, and will be even more so in the future. That means libraries do not censor what some may find offensive, as all the information is necessary to inform oneself fully. Libraries also provide a safe, welcoming, and inclusive environment for all. So how do libraries respond to sensitive topics around freedom of expression, hate speech, and providing a safe and inclusive environment? OCULA is interested in knowing if libraries are encountering situations that bring into question censorship, freedom of expression, and hate speech. Do you have policy to help address this issue? Have you experienced an incident in which the library had to provide input on this issue?  If so, how did you respond? Are you being asked more often than usual to withdraw certain books from your library?
Secondly, partnering with grassroots organizations is a challenge and an opportunity. The challenge is connecting on a meaningful level with grassroots initiatives, for example, the eLearning Collective and New Librarians Symposium. We have already seized the opportunity this year, with a sponsored coffee break for the New Librarians Symposium and handouts to inform delegates of OLA membership. Connecting with grassroots projects will also help us with our new strategic priorities and connecting with early career librarians.
A third challenge and opportunity is copyright.  With the most recent ruling in favour of Access Copyright there is much advocacy to be done around fair dealing. Did you know that OLA has an Advocacy Committee? This month, the committee will be taking the OLA Board of Directors to Library Day at Queen's Park, where we'll have the opportunity to advocate for academic libraries on issues such as copyright.
This leads me to our fourth challenge and opportunity, government advocacy. Government advocacy beside copyright can lead to discussions of open access and open educational resources. This is tied with the rising costs of textbooks and serials. With libraries facing budget challenges, academic libraries need help.
Lastly, how can OCULA advocate for libraries in academic settings? This includes advocating for libraries that are dealing with precarious work and the increase in contract work, as well as the threat of losing faculty status. In the past, OCULA has provided statements of support for librarians dealing with conflicting situations, such as for Dale Askey in regards to academic freedom. If you or your library is encountering issues at work, let us know, and tell us how we can help.
Even more, consider getting involved with OCULA to help us address our challenges and opportunities. In an earlier OCULA President's Message, Past President Denise Smith describes joining OCULA as an "opportunity for professional growth and the chance to participate in library work beyond the scope of your (my) own library." This month we'll be requesting nominations of individuals from the College sector for OCULA Vice President, and from all OCULA sectors for 2 Councillor-at-large positions. Take a look at OLA Elections for more information.
Also, engage with us at our upcoming online OCULA Fall Conference, themed "Facing Your Fears". Save the morning of November 15, 2017, for the Fall Conference.
Overall, each challenge is an opportunity for us to do more for our members. With the new strategic plan, I look forward to developing activities and actions with the OCULA Council to best approach OCULA's challenges and opportunities.
A video presentation of this message is also available!
Sarah Shujah is a Librarian at Centennial College in Toronto and the President of OCULA for 2017. You can get in touch with her at sshujah [at] centennialcollege.ca.