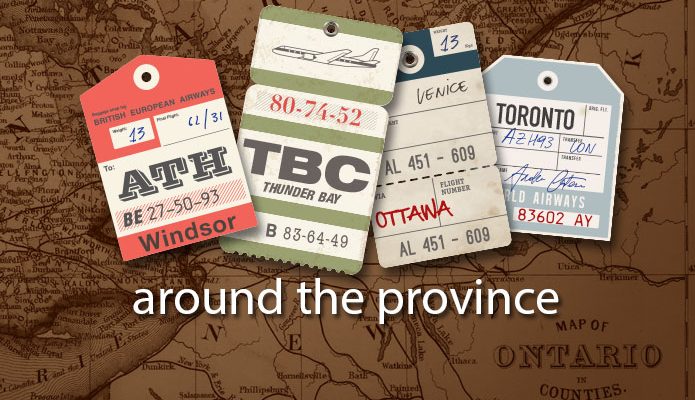 Universal Design: One Size Does Not Fit All
When the Conestoga Library (Doon Campus) underwent renovations in 2015, MMMC Architects were tasked to create a vibrant space that supports collaborative and contemplative study. This resulted in the implementation of universal design applications that seamlessly address the myriad of study styles, needs and diversity of our clients.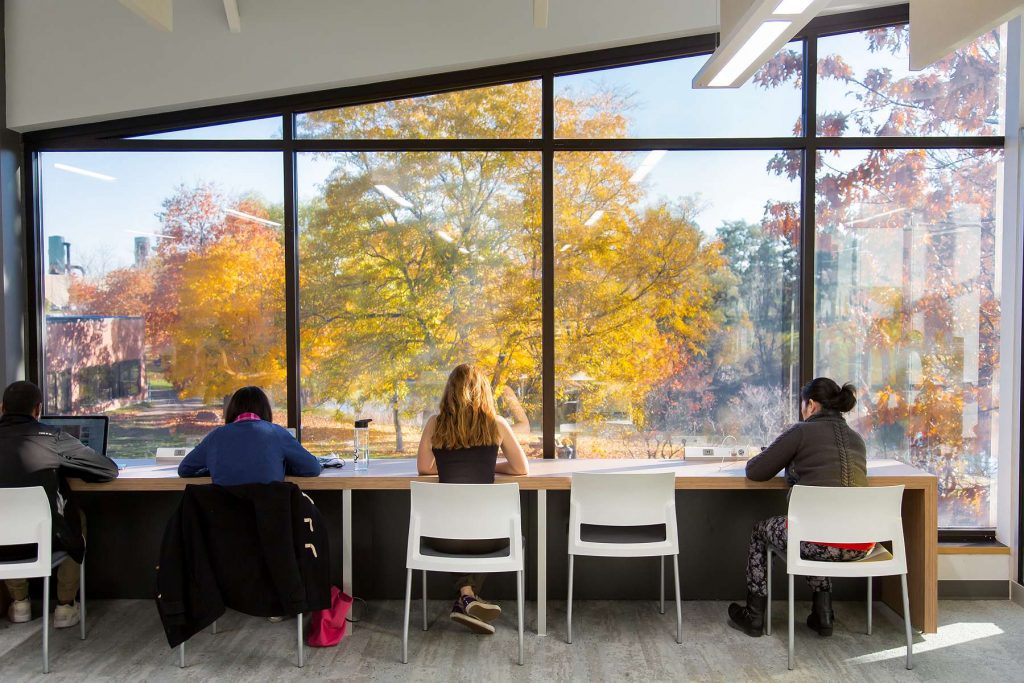 Aesthetically Practical: Implementation of wayfinding film applied to our glass-enclosed rooms and application of carpet patterns incorporated interior design elements with the level of contrast required for clients with low vision or other visual impairments.
Height Matters: From small to tall, wheelchair and height accessibility were considered with all aspects of the renovation, from our consolidated service desk to student study tables and millwork.
Variety is Key: Different meeting room types and study table options allow our clients to conduct work individually or collaboratively, while seated, standing or even lounging close to the floor. In addition to standard task chairs, other seating options provided include bar-height, club, bench and beanbag. To accommodate diverse body types, approximately 80% of our study chairs are armless.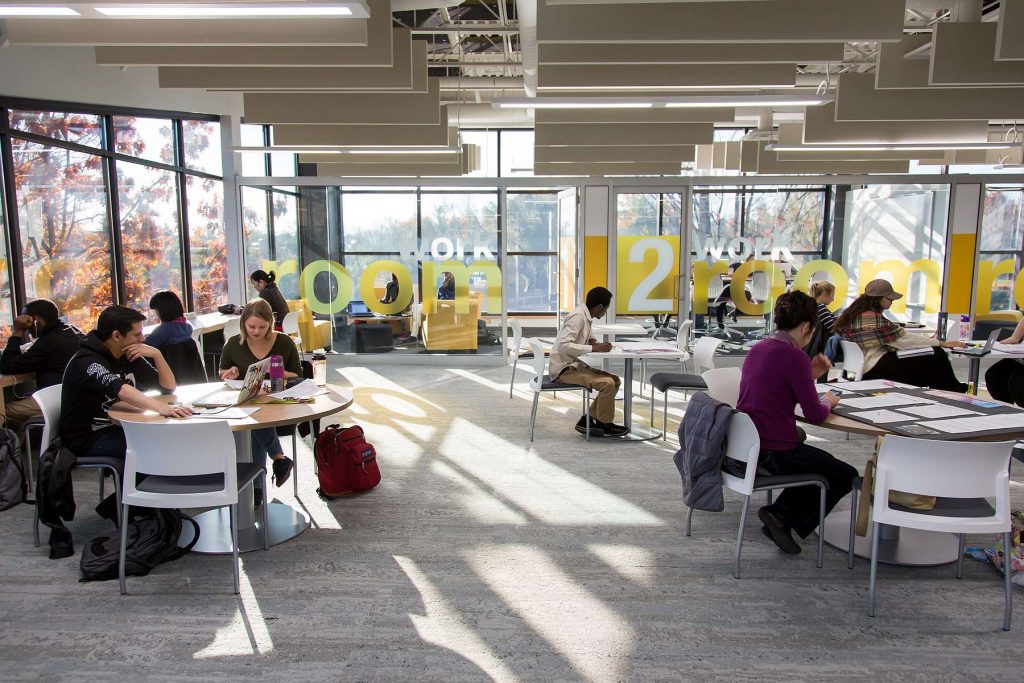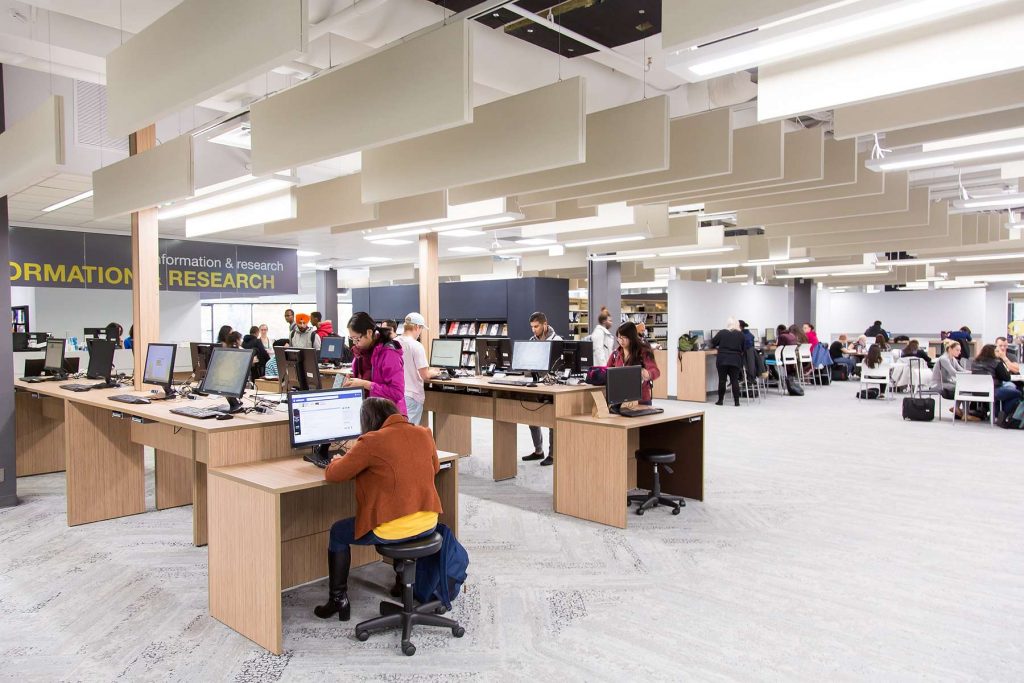 Sound Check: From supporting silent study to energetic collaborations, sound is channeled, redistributed, buffered and dampened through the installation of hanging acoustic baffles, ceiling tiles and insulation.
Wired for Bring Your Own Device (BYOD): On average, our clients have at least 2.8 devices requiring power that are connected to the College's network. MMMC incorporated access to over 500 individual power sources throughout the space, including the installation of Steelcase "Thread" in our Learning Lab.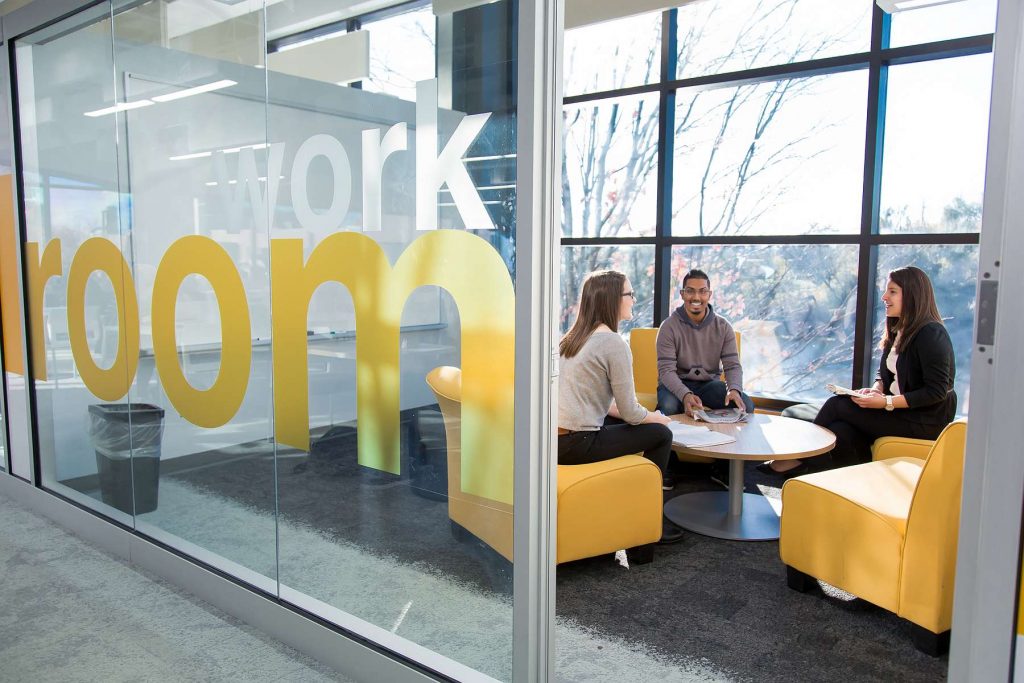 While there are always set standards and codes to follow, successful universal design involves creativity, flexibility and options. Through our efforts with MMMC, our space is a place of inspiration that supports learning, excellence and success at Conestoga.
Rachel Caldwell (RCaldwell [at] conestogac.on.ca) is Manager, Client Services & Operations at Conestoga College.