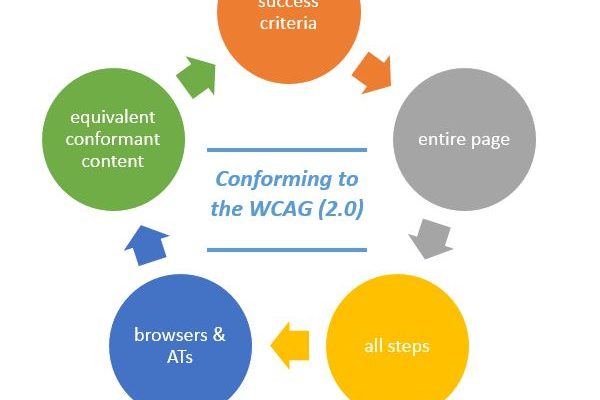 Crossing the WCAG 2.0 threshold: Reading the Web Content Accessibility Guidelines
A 21st century challenge for the world is to make the web accessible for people with disabilities. Fortunately, Ontario has provided a framework for meeting this need. Under the Accessibilities for Ontarians with Disabilities Act, the Integrated Accessibility Standards require public institutions and private organizations over certain sizes to meet the Web Content Accessibility Guidelines (WCAG) 2.0.
What is WCAG 2.0?
WCAG 2.0 are guidelines developed by the World Wide Web Consortium. to help web developers and authors ensure that their web content is usable for people with disabilities. The actual WCAG 2.0 document is about 30 pages long while its explanatory guide is roughly 200 pages and technical guide is about 670 pages. While there is clearly extensive content to read in order to understand the guidelines—and too much to get into here—conformance to the WCAG 2.0 can be defined in terms of five components. To paraphrase:
Web content must be built using techniques that meet testable success criteria (at levels A, AA, and AAA).

The entire page, and not just parts, must meet these success criteria.

If the website has processes comprised as a set of steps, such as ordering a book, then all steps in that process must be conformant.

The techniques used to meet the success criteria must actually work with the browsers and assistive technologies (like screen readers or specialized input devices) upon which users rely.

If content is used that doesn't work with assistive technologies, then equivalent content must be available that does work with the assistive technology and the non-conformant content does not cause any interference.
The first three requirements ask us—as developers and content authors—to examine the interface and interactive design of a website or a vendor product. The fourth and fifth requirements ask us to focus on the assistive technologies used by the people in our user community and determine whether the interface and interactive design will work with them.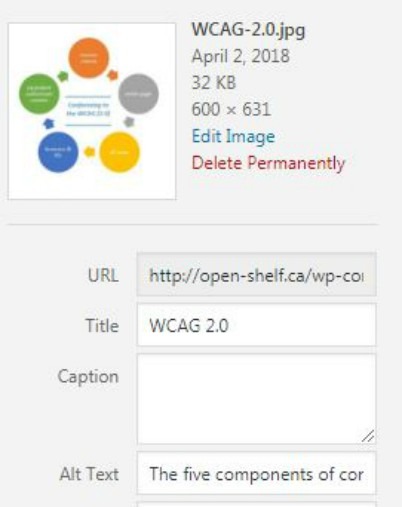 My guess is that the last two requirements are probably the hardest to meet. Not only are there are lots of assistive technologies (and most people do not necessarily have a lot of knowledge about these tools) but, to conform with the guidelines, we must also talk with our local community about which assistive technologies we should support. WCAG 2.0 does acknowledge the challenge of this requirement:
This is a complex topic … [The WCAG Working Group] defers the judgment of how much, how many, or which [assistive technology] must support a technology to the community and to entities closer to each situation that set requirements for an organization, purchase, community, etc.
However, we can take two practical steps to begin to conform to the guidelines. First, we can engage with local accessibility groups to determine the assistive technologies relied upon by the people in our community of users. Second, rather than ask vendors or our development team if web content is accessible, ask if a product or content meets the WCAG 2.0 success criteria in a way that works with assistive technologies used by our community.
Are there quick solutions to complying with the WCAG 2.0?
I don't think so. It is not a trivial task and carefully reading and unpacking WCAG 2.0 is challenging. The documentation cannot be grasped by just skimming because it has a lot of important but subtle nuances in carefully written language and definitions. It also has many threshold concepts that are difficult to understand at first. But with some struggle, I have found these thresholds can be crossed and, when they are, suddenly they seem profoundly obvious. I imagine there are probably more thresholds yet for me.
I believe that, as library professionals, we need to work together to understand WCAG 2.0 and what the guidelines require from us—it is a very important document. In fact, it is a kind of assistive technology for helping Ontario organizations create a web that treats people with disabilities with dignity. We also need leadership that recognizes the importance of building a web that meets these standards.
I am part of of a WCAG study group that takes on the challenge of reading WCAG 2.0. If you are interested in the work we are doing, please contact me.
Written by Mark Weiler
---
Mark Weiler, Web and User Experience Librarian, works at Wilfrid Laurier University. He can be contacted at mweiler [at] alumni.sfu.ca.