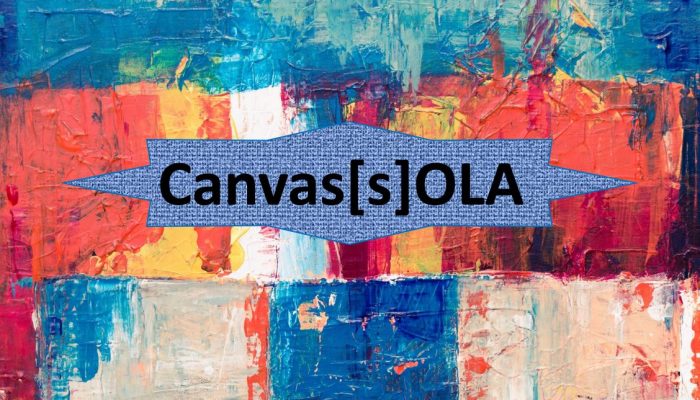 To canvass: To examine carefully or discuss thoroughly; to go to (persons, a region) to solicit input.
A canvas: A surface for painting, drawing, creating and sharing ideas as well as perspectives.
Canvas[s]OLA brings together these two ideas. It's waiting for members of the Ontario Library Association (OLA) community to fill it up, decorate it, contribute … stories about their lives and experiences as people who work in libraries and the world. It's a powerful space.
If you have something to say, an alternative point of view, a contribution to conversations about race, class, gender, ableism, heteronormativity … this canvas[s] is waiting for you.
And it will continue to be here, each issue, waiting for you to claim.
How to claim this space?
Email us at

openshelfola@gmail.com

Call me at 613-520-2600, ext. 2985

Reach out to other editorial team members: Our contact information is located on the Editorial Team page, located in the About Open Shelf section of the main navigation
Martha Attridge Bufton
Editor-in-Chief
Open Shelf
---
Photo credit: Steven Johnson on Unsplash