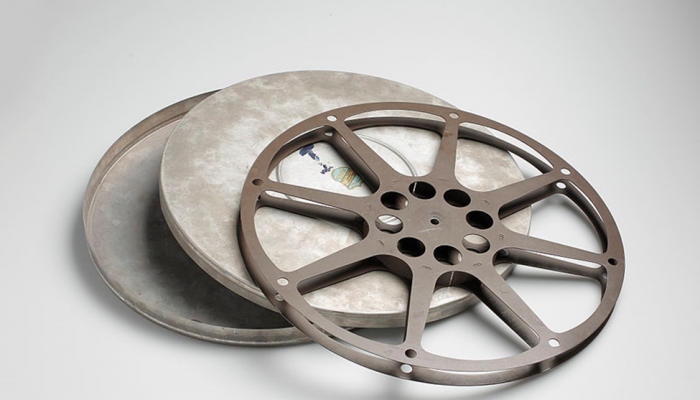 Catching the next wave? Streaming video in academic libraries
By Aaron Lupton, Ian Gordon and Helen Salmon
In a recent editorial, Erik Martin (2018) effectively describes why streaming video is so compelling: quoting a digital marketing executive, he writes that "video lets you cut through the noise of digital clutter. Why? Because video is human and authentic. It makes us feel." The integration of video into teaching and learning spaces is a strong trend, and when used effectively, it has the potential to increase critical thinking skills, knowledge acquisition and student engagement (Carmichael, Karpicke, & Reid, 2018, pp. 10-11). Academic libraries are hastily repositioning themselves so they can better respond to the demand for streaming video content, as well as the challenges of providing access and related services. This article outlines some of those challenges.
Libraries are actively rethinking traditional workflows, leveraging existing expertise, filling collection gaps, adjusting budgets, and overseeing technical, licensing and permission issues to support new pedagogical practices. Many Ontario academic libraries are successfully positioning themselves on the edge of this new streaming video wave. Other libraries? Not so much!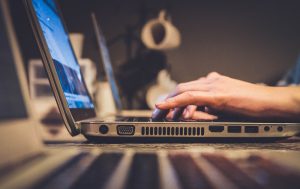 Librarians are observing that faculty are increasingly more open to enhancing in-class lectures with video clips, assigning supplementary out of class readings as streaming content, and integrating video into nontraditional courses beyond music, film, media and popular culture. Faculty, and the pedagogical experts who assist them with course redesign, are also increasingly requesting video content when building digital syllabi, teaching virtually and overseeing distance-only online courses. However, faculty are asking where to find this content, where is it housed and how it is to be used appropriately, managed, tracked, paid for, and discovered both on and off campus. Is the library positioned to meet these demands? How do academic libraries build collections and provide services when responding to these varied and often last-minute challenges? Who pays for media content and the technical support that it requires, and how are these new services promoted on campus?
Many Ontario academic libraries are effectively dealing with these issues when providing and supporting streaming video content by:
evaluating, acquiring and managing varied streaming video collections as well as one-off requests for individual film titles;

working closely with faculty and course design specialists to curate media titles to support curricula;

obtaining permissions and negotiating pricing and licenses;

responding to copyright and fair dealing issues;

sharing best practices with colleagues, such as OCUL-IR and OCUL Video communities;

assisting with makerspace-related activities, software and digital tools;

responding to a myriad of technical, digitizing, hosting and accessibility compliance issues;

promoting streaming-related services to the academic community; and

conducting research on how streaming video can play a transformative role in the library's ability to integrate with and support the university's learning objectives and mission.
As this is a relatively new and rapidly changing area of investigation, librarians as researchers have commented that faculty "see library-provided education steaming video resources as highly valuable" (Horbal, 2018, p. 183) and an essential support service (Lohmann & Frederiksen, 2018). However, Dixon (2017) reflects that many barriers still remain, including a lack of awareness and discovery that keeps faculty and students from making greater use of these collections. Check out Eric Harnett's (2018) much-anticipated edited monograph, Guide to Streaming Video Acquisitions, together with ALCTS's archived webinars (Farrelly, 2015; Kristof, 2015), which provide further insight into opportunities and challenges with this new and emerging demand for streaming content.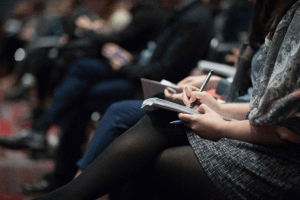 Some of these challenges stem from the fact that not all streaming video content is inherently academic in nature, and therefore not available from the academic publishers and vendors that libraries are accustomed to dealing with. This leads to the murky task of determining who owns the rights to specific films and whether educational licenses even exist for them. There is no standard business or access model for media resources, and vendors and rights holders are highly idiosyncratic and inconsistent in how they promote and manage distribution of their titles to academic libraries; these same issues rarely arise when it comes to purchasing eBooks or taking out a new journal subscription. Some vendors, like Kanopy and Films on Demand, have realized this and capitalized on the academic market for streaming video with large, relatively inexpensive collections (sometimes with an Evidence-Based Acquisition (EBA) business model). However, the needs for video are so varied that librarians must simultaneously chase one-off titles with unknown distribution pathways in addition to juggling other collections issues. Just as there are opportunities for companies to get involved and make these processes easier, there are also opportunities here for librarians to become better educated and to learn new skills in licensing streaming video.
The authors of this article have varied interests in collections, support services, and teaching and learning. We are seeking sustainable workflows and ways to implement and support new and emerging streaming services. The response from our academic communities has been very positive, but this has also required us to rethink how we source, pay for and make these new kinds of resources available for the growing number of users who ask for them. Catching the next streaming video wave entails realigning people and priorities while using existing skills to acquire, manage and curate metadata, permission, workflows and technologies.
Where can I get help?
As active members of the OCUL Video Community, the authors have shared their experiences, interest and expertise. We have also included the following references, and recently compiled a list of most-watched streaming video content in Ontario academic libraries from "What are they watching?" insights from the OCUL Video Community Best Picks survey. We invite you to join our community if you are an interested member of OCUL, or to contact us directly to add your voice to the discussions arising from this rapidly evolving area of library services.
References
Carmichael, M., Karpicke, J., & Reid, A. (2018). Assessing the impact of educational video on student engagement, critical thinking and learning: the current state of play [White paper]. Retrieved from https://us.sagepub.com/sites/default/files/hevideolearning.pdf
Cross, C., Fischer, C., & Rothermel, C. (2014). Streaming film: How to serve our users. Serials Review 40(3), 154-157.
Dixon, J. A. (2017, Sept 1). The academic mainstream: streaming video is becoming a mainstay on college campuses, but discovery and walled-off content create their own challenges. Library Journal 142(14), 42-45.
Farrelly, D. (2015, Nov 11) Pricing and other issues in streaming video (part 2) [Webinar]. In ALCTS webinar series. Retrieved from http://www.ala.org/alcts/confevents/upcoming/webinar/111115
Farrelly, D., & Hutchison, J. (2014). Academic library streaming video: Key findings from the national survey. Against the Grain 26(5), 73-75. Retrieved from https://repository.asu.edu/items/39057
Hartnett, E. (Ed.). (2019). Guide to streaming video acquisitions. Chicago: ALA.
Horbal, A. (2018). Instructor Use of educational streaming video resources. The Journal of Academic Librarianship 44(2), 179-189.
Klose, S. (2014). Stepping into the stream: streaming video is now a reality in many libraries owing to multiple platforms and inventive marketing. Library Journal 139(6), 4-6.
Kristof, C. (2015, Nov 4) Licensing streaming media and digital content (part 1) [Webinar]. In ALCTS webinar series. Retrieved from http://www.ala.org/alcts/confevents/upcoming/webinar/110415
Lohmann, S., & Frederiksen, L. (2018). Faculty awareness and perception of streaming video for teaching. Collection Management 43(2), 101-119.
Martin, E. J. (2018). The state of online video. EContent (1), 20-21. Retrieved from http://www.econtentmag.com/Articles/Editorial/Feature/The-State-of-Online-Video-2018-122575.htm
Rodgers, W. (2018). Buy, borrow, or steal? Film access for film studies students. College & Research Libraries, 79(4), 568-591.
VanUllen, M. K., Mock, E., & Rogers, E. (2018). Streaming video at the University at Albany Libraries. Collection and Curation, 37(1), 26-29.
Wankel, C., & Law, J. S. (Eds.). (2011). Streaming media delivery in higher education: Methods and outcomes. Hershey PA: Information Science Reference.
Aaron Lupton is a Content Development and Analysis Librarian within the newly reconfigured York University Libraries (YUL). Previously he was the Electronic Resources Librarian at York. He can be reached at aalupton [at] yorku.ca.
Ian Gordon is a Science Liaison Librarian at Brock University's James A. Gibson Library. He can be reached at igordon [at] brocku.ca.
Helen Salmon is a Collections Librarian at the University of Guelph Library, with selection responsibilities for the Humanities and Media Resources. She can be reached at hsalmon [at] uoguelph.ca.
Cover image photo credit: DRs Kulturarvsprojekt, 2012.