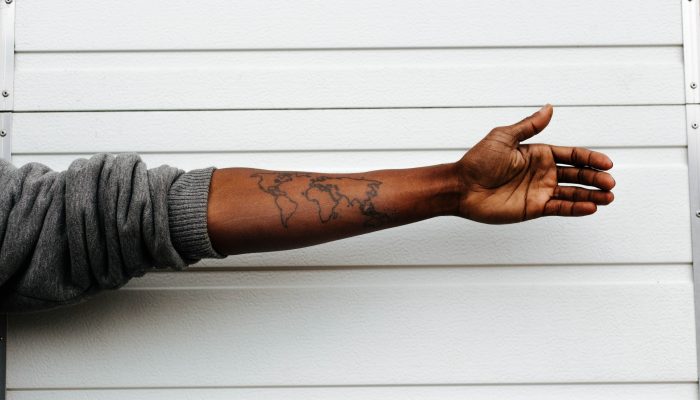 Wakanda's library: Afrofuturism and Black History Month
Forty-three years. Initially, it sounds like quite a while. For 43 years, Black History Month has been a time when Canadians have recognized the impact of people of African descent on Canada and on the world. Throughout the month of February, Canadians reflect on brave and passionate individuals and groups whose actions were groundbreaking. In one month, we attempt to rewrite history—and, by extension, the future—by representing over 400 years the right way: with no hidden figures. In this article, Rhea Smith discusses Afrofuturism, a way of exploring the future positively.
---
By Rhea Smith
If Wakanda had a library, what would be in it? I've been pondering this question for a while: In Wakanda (the fictional sub-Saharan Africa world created by Marvel Comics), how would libraries support African heritage as well as the present and future lived experiences of people of colour? I think that the answer lies in part in using the idea of Afrofuturism to inform our decisions as we celebrate Black History Month.
Defining Afrofuturism
So, what does Afrofuturism even mean? American cultural critic Mark Dery first coined the phrase in his 1993 essay titled "Black to the Future." The Oxford dictionary gives a wholesome definition of the term as "a movement in literature, music, art, etc., featuring futuristic or science fiction themes which incorporate elements of black history and culture." That "etc.," by the way, is mainly filled with science, technology, engineering, math and reading. Other etceteras include history, fantasy and anything that showcases Africa and people of African heritage in a positive, forward-thinking manner. I prefer the definition provided by Ryan Coogler, the director of the movie Black Panther: "Afrofuturism finds a way to bridge the cultural aspects of the ancient African traditions with the potential of the future."
So, if we see Afrofuturism as a way to frame our approaches to library services including celebrations for Black History Month, then we can make choices that reflect this perspective. And there are a number of notable works in this genre from artists using various media such as paint, music and language that we could include in our collections and promote or feature in displays, etc. I'd like to highlight several artists whose work reflects the spirit of Afrofuturism.
The art of Ellen Gallagher
The Tate Museum in London has Afrofuturism on its list of art terms. Visitors to its website can sample some of the work of Ellen Gallagher, who is considered one of the leaders in this art movement. Her works such as Afro Puff, 1996; DeLuxe, 2004; and Bird in Hand, 2006 are highly acclaimed and are influenced by her African-American and Irish heritage. In a 2017 article for Gagosian Quarterly magazine, Gallagher tells curator Adrienne Edwards about two experiences she had while at art school that shaped her artistic expression:
She attended a poetry reading by the science fiction Grand Master Samuel R. Delany.  Gallagher said watching how the audience members reacted to the poets' words inspired her to create works of art that seek to evoke similar emotions.
At another point, she came across a student protest on the French Caribbean island of Martinique, an event which felt like her first time as an adult in both Europe and Africa.
Last summer, Gallagher's work was exhibited at the The Power Plant Contemporary Art Gallery in Toronto. Hopefully, she will have more local showings going forward. It would be an inspiring field trip.
African-American science fiction: Delany, Butler & more
Samuel R. Delany is considered one of the most accomplished writers in African-American science fiction. He began his career early, writing his first novel, The jewels of Aptor, at the age of 19. He wrote 10 of his 20 bestselling novels by the time he was 26. Some of his most celebrated works include Babel-17, 1966; Dhalgren, 1975; and his body of work is well recognized:
He was inducted into the Science Fiction Hall of Fame in 2002.
In 2010, he received a lifetime achievement award from the University of California in memory of J. Lloyd Eaton.
In 2014, he received the Damon Knight Grand Master Award from the Nebula Committee of Science Fiction and Fantasy Writers of America.
In an interview with The Paris Review, Delany was asked a question posed by another critically acclaimed African-American science fiction writer, Octavia Butler: "What good is science fiction to black people?" His response was "Science fiction isn't just thinking about the world out there. It's also thinking about how that world might be—a particularly important exercise for those who are oppressed, because if they're going to change the world we live in, they—and all of us—have to be able to think about a world that works differently."
Some of Octavia Butler's 12 novels are Kindred, 1979; Parable of the Sower, 1994; and Fledgling, 2005.  Current writers in this genre are:
Roxane Gay, who wrote six issues of Marvel's Black Panther comic World of Wakanda
Ta-Nehisi Coates, the current writer of the Black Panther comics, who co-wrote the series with Gay. Coates has also written books focusing on race and socio-political issues in America. Between me and the world, written from his experiences in the world as a black man, advises his teenage son on how to cope with the discriminations, limitations or miscommunications that can be encountered in the world by a man who is black.
Roye Okupe of YouNeek Studios, who has also been producing award-winning African graphic novels since 2012.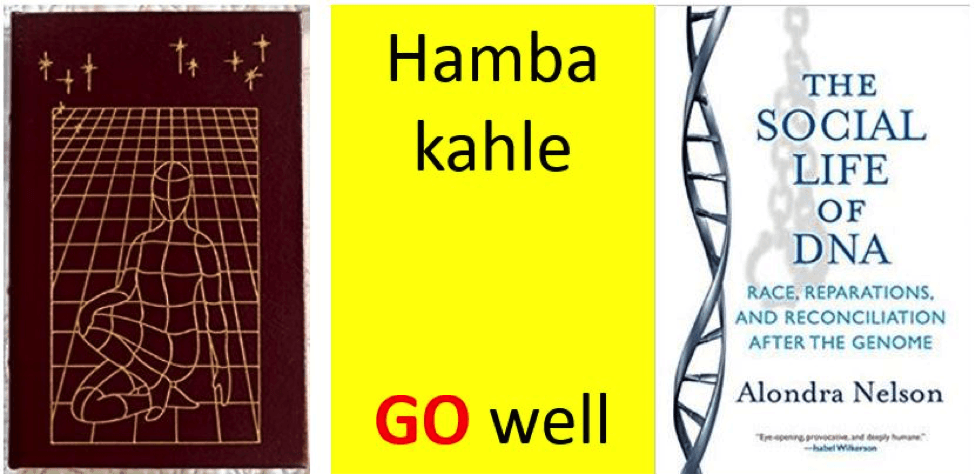 Music: From the 1970s to now
Afrofuturism music spans more than four decades. Notable musicians in the genre are:
Sun Ra from the 1970s, who has recorded  over 1,000 songs and 100 albums with his band Arkestra. Sun Ra believed that he was from Saturn, so his music was inspired by space.
Janelle Monáe, who has been topping the charts since the mid-2000s. Monáe says her music is genre-less and that she is inspired by colours and by dreams. She first appeared on the Billboard Top 200 Chart in 2008 with her extended play Metropolis. Her subsequent albums The ArchAndroid, 2010 peaked at number 17 on the chart and The Electric Lady, 2013 peaked at number 5. Dirty Computer, her 48-minute online streaming video, which the artist Prince helped her compile sounds for, was first revealed the day before the Black Panther movie was released in 2018. The video peaked at number 6 on the Billboard charts for eight weeks. Monáe has said that she would not be as comfortable with who she is if it had not been for Prince. He supported her at her first BET Awards in 2010 and she paid tribute to him after he died at the 2016 BET Awards. In 2018, Janelle performed her hit songs Django Jane and I Like That at the BET Awards.
Afrofuturism scholarship
Dr. Alondra Nelson is a key Afrofuturism scholar. She is currently the president of the Social Science Research Council and professor of sociology at Columbia University.  Nelson has written two books, The social life of DNA: Race, reparations, and reconciliation after the genome and Body and soul: The Black Panther Party and the fight against medical discrimination, which focus on science, technology, and racial and social inequality. She has edited several academic texts and has contributed to others such as Afrofuturism in 2002.
Cool science and videogame activities
So, coming back to Wakanda and Black Panther … why not take the #M'BakuChallenge, where the theme is Science. Design an experiment that is inspired by the works of real or imaginary black scientists. W. E. B. Du Bois's "Princess Steel" story comes to mind.
Or try STEAM activities such as Challah braiding using yarn or playdough and what I call Paper Karaoke, which is essentially a seek-and-find game using song sheets. Students may be more attentive if they know how the activity is related to their heritage.
Black History Month: Accessing resources
These highlighted resources and materials are a good addition to any Black History Month display and there are a number of ways to access them:
The Southern Ontario Library Service can help to deliver these items to interested patrons through an interlibrary loan.
It may even be possible to arrange art loans to patrons. The best place to start is at your local art gallery. Art Lending of Ottawa allows patrons to rent and to purchase art by local artists.
Past, present and future: Using Afrofuturism to inform our decisions
Finally, would Wakanda's library include or ban books and other resources depicting black oppression?
In my opinion, to record and to remember this oppression is to honour the people who endured it. Each librarian can do a user assessment to find out why communities feel the way they do about certain resources and can then see how the responses match up with the library's collection policy. We cannot change the past, but we have the power to determine the future.
Storytelling is a first draft at doing so collectively. I echo Janelle Monáe, when she says that telling these stories through the lens of black men and women and that speaking of a future where we're included not as the minority but as heroines and leaders feels like a personal responsibility. That, in a nutshell, is what Afrofuturism is about.
Feature photo credit: Don Ross III on Unsplash
---
Rhea Smith will graduate from the MLIS program at the University of Western Ontario this spring. She has worked at the Peter F. Bronfman Business Library and as a co-op assistant research and information management coordinator at the Financial Services Commission of Ontario. Currently, she is chair of the OLA's Cultural Diversity & Inclusion Task Force and has been a library board trustee of the Oshawa Public Library. Rhea can be reached at rsmit273@uwo.ca and/or at linkedin.com/in/rhea-smith-61952525/.