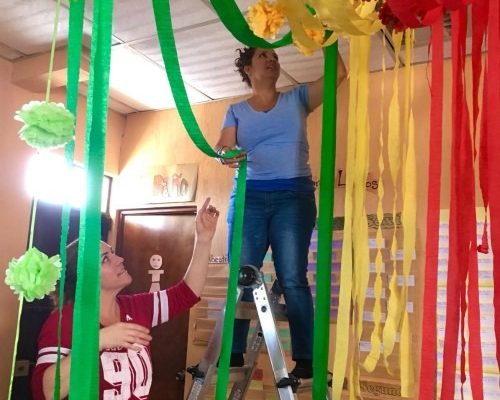 Librarians Without Borders: 10 years of connections in Guatemala
Almost 5,000 kilometers and several borders stretch between Toronto, Ontario and Quetzaltenango, Guatemala. But neither distance nor geopolitics prevent librarians and library school students with Librarians Without Borders (LWB) from making the trek each year to spend time with students and teachers at the Miguel Angel Asturias Academy.
As Suzanne Fernando tells us, 2019 marks the tenth anniversary of the LWB project. Last year, Fernando traveled to Quetzaltenango with eleven other participants who worked with the Miguel Angel Asturias Academy community on a range of programming.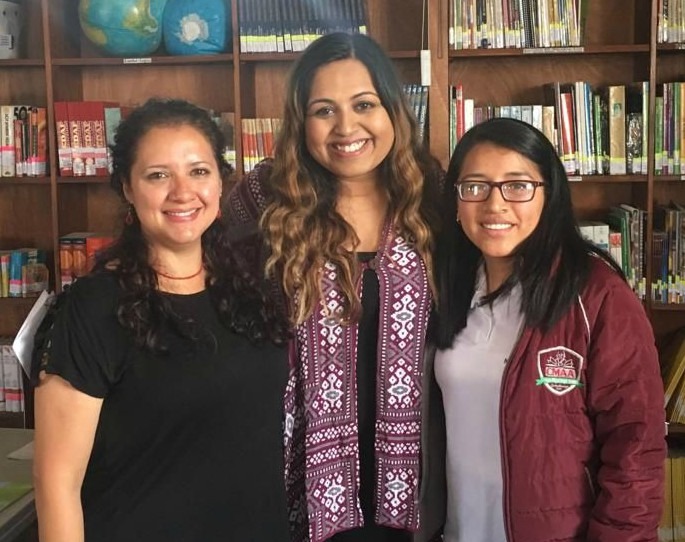 Take a listen as Suzanne tells us more about a trip she describes as joyful and exciting—a trip she has taken more than once!
Librarians Without Borders Transcript
The academy is a remarkable example of critical pedagogy in action. Jorge Chojolán founded this private, non-profit Pre K to 12 school in 1994 to ensure that who are marginalized within Guatemalan society—particularly poor and Indigenous children—could receive an education. Now, more than 300 students are enrolled and follow a curriculum informed in part by Paolo Friere's Popular Education model.
Photos by Suzanne Fernando and Judy Senecal
Videos by Judy Senecal
____________________________________
Suzanne Fernando is a services specialist at the Toronto Public Library and a volunteer with Librarians Without Borders.